Comprehensive grinding station with integrated process modules
Fives delivers comprehensive grinding systems with top-rated performance and low energy consumption. Our FCB FLAG™ station is a modular, integrated grinding unit combining three separate process functions.
Customers benefit from the most advanced technologies in grinding efficiency, drying capacity and classifying quality thanks to the following integrated process modules: FCB Horomill® grinding mill, FCB Flash Dryer and FCB Aerodecantor and hot gas generator, FCB TSV™ Classifier.
Modular grinding plant designed for fast delivery and maximum production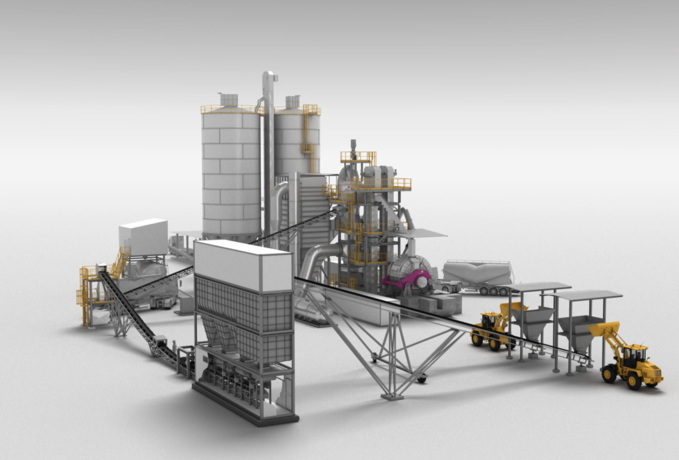 Featuring all the process benefits of the classic FCB Horomill® grinding plant, the FCB FLAG™ station is Fives' top solution for:
Entering new markets
Adapting operations to market changes
Boosting production of all types of cement
The unit's standard design enables fast delivery and start-up. Its modular concept and pre-assembled parts minimize site work and associated cost. The solution can be installed anywhere, whether on established industrial sites, as part of greenfield projects or in locations such as port terminals.
Numerous options are available to fit unique project requirements and site conditions:
Raw material crushing
Unloading and feeding hoppers and handling systems
Pre-assembled and pre-wired modules
Hot gas generator and fuel network
Product transport and storage
Bulk loading
Packing unit
Other options: laboratory, medium voltage transformer, chiller, etc.
Advanced grinding, drying and classifying solutions in a single unit
The FCB FLAG™ station offers maximum production, quality and flexibility, with minimized capital and operating expenses. The unit is compact and modular, and can easily be moved from one location to another.
The plant comes in two standard sizes (20-25 tph and 45-50 tph), and offers a range of benefits:
Fully automated operations and minimal maintenance
Ability to accommodate all types of additives and produce all kinds of OPC and blended cement (limestone, pozzolana, BF, slag)
Feed moisture up to 15% with no impact on output
Excellent cement quality with an optimal cement-to-clinker ratio
Increased production capacity due to low wear rate
Low electrical and zero water consumption
Improved grinding of dusty or multi-source clinkers compared to traditional installations, thanks to its FCB Horomill® technology
Comprehensive services to optimize equipment performance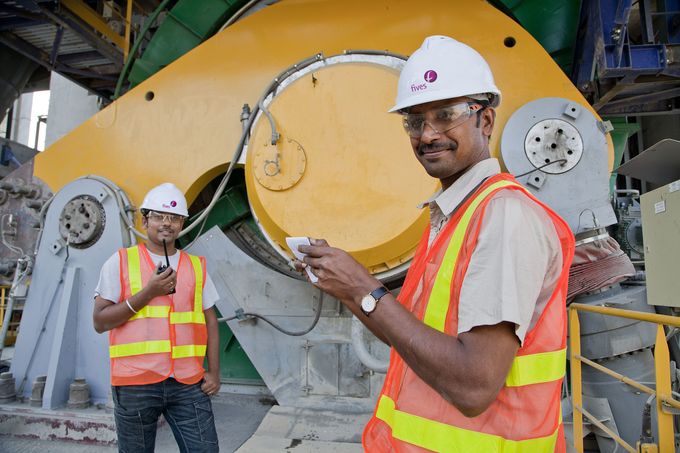 Fives' customer support is available to assist you in operating and maintaining your installations. We not only offer on-site service by our skilled technicians, but also integrate remote monitoring technology and solutions in select equipment.
The FCB FLAG™ station is a fully autonomous solution for cement plants. Thanks to its integrated control room, it takes up less space and does not require a large team of operators. Its advanced automation and remote monitoring features mean data logging (energy consumption, production data and more) and process optimization (such as recipe changes or adjustments) can easily and efficiently be performed from a distance.
Fives offers a comprehensive service suite for all our equipment. Our solutions include spare parts, technical assistance, audits and full mechanical revamping.