Fives Giustina celebrates 100 years of innovative technologies
Fives Giustina is a major Italian designer and manufacturer of grinding machines for various applications and markets such as bearings, automotive and wind energy. Its industrial solutions ranging from single & double disc to centerless grinding machines, enable industrial players all over the world to produce a wide range of components like conrods, brake discs, bearings etc.

Fives Giustina is made up of 50 highly skilled employees and relies on 100 years of experience in machine design and manufacturing. Their team has the capacity to undertake projects from R&D and process consultancy to complete machine design and manufacture. They also offer a wide range of services including remanufactures, retools, spare parts and technical support to accompany their customers throughout their machine lifecycle and to optimize their production. Fives Giustina's facility is 10,000 sqm, with a 6,000 sqm workshop that includes a metrology lab, tech center, assembly area and refurbishment center.

Their prime location in Turin, Italy enables Fives Giustina to welcome interns from local technical schools to provide real-life experience in the manufacturing industry – and to open the doors to students to learn about the industry by visiting the workshop. Thus, illustrating Fives' ambition to attract young generations to the industrial world and showcase how Industry can do it!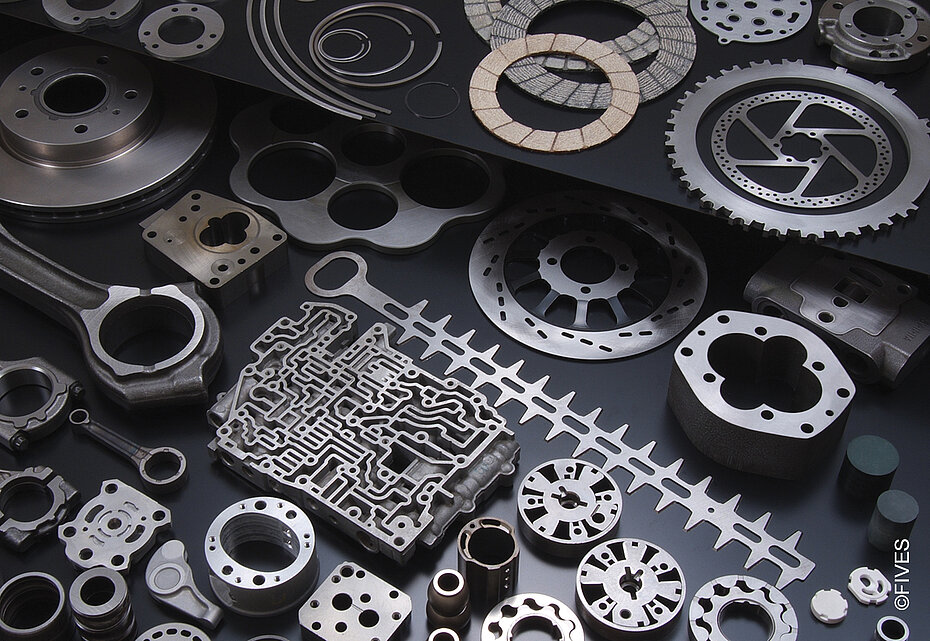 100 years of innovative technologies
Giustina was founded in 1923 by Pietro and Gaudenzio Giustina in Borgomanero, Italy producing mechanical and aeronautical components. Since their early inception, they have been at the forefront of the double disc and centerless technologies, providing solutions for the world's largest automotive players, then enlarging their business worldwide, by entering the Chinese market in 1988 for the production of daily light trucks. Since the early 70s, they started to manufacture surface grinding machines for bearings and evolved to large bearing applications in 2019. In the 80s, they manufactured centerless machines for the steel industry before selling the same type of grinders dedicated to producing titanium bars for the medical industries.
In 2000, Giustina was acquired by Fives Group an industrial engineering group which designs and manufactures machines, process equipment and production lines for the world's largest industrial players in various sectors. Since 2019, Fives Giustina is part of the Grinding | Ultra Precision business line of Fives Group including other companies such as Fives Landis in the USA & UK, Daisho Seiki in Japan and service centers in China, Germany and Mexico.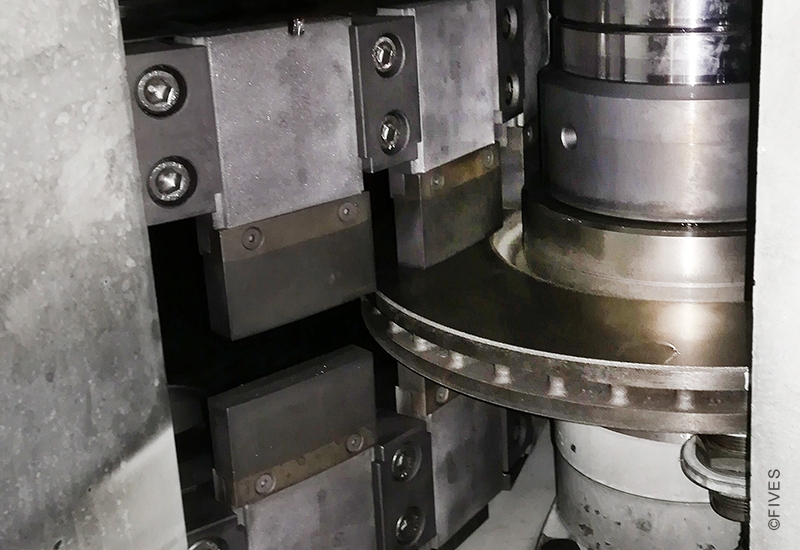 Fives Giustina at the forefront of innovation to meet climate change challenges
Fives Giustina anticipates customers' needs by developing technologies that combine environmental performance with operational excellence. They serve new markets of wind energy and greener vehicles thanks to advanced solutions:
Single & double disc grinding machines are used to grind large and extra-large bearings for the wind power market in Europe and Asia.

The latest innovation comes in response to the requirements of the new Euro 7 Standards with a specific process to meet the most extreme grinding targets to produce new low particle emission coated brake discs.
Fives Giustina is aligned with Fives Group's ambition for achieving a better and more sustainable future for all. Every day we demonstrate that Industry is one of the solutions to improve our daily life by designing and manufacturing technologies that meet climate change challenges and address decarbonization targets.

Fives Giustina is ready to embrace the future by listening to the needs of other markets including magnets, e-mobility, sintered parts and railway where their grinding machines can provide added value. Through continued research & development and synergies with sister companies, Fives Giustina moves toward digitalization and sustainability to support their customers in addressing new challenges. Throughout its long history, Fives Giustina has found the capacity to adapt and evolve, always moving in a forward direction. As the technical and human adventure continues, so will Giustina's drive forward into the future.