The CITCO diamond and CVD blade dressers are a long-lasting, high productivity tool that covers a wide range of dressing applications. From small ID to large centerless and cylindrical wheels, these tools will outperform most diamond dressers on the market today.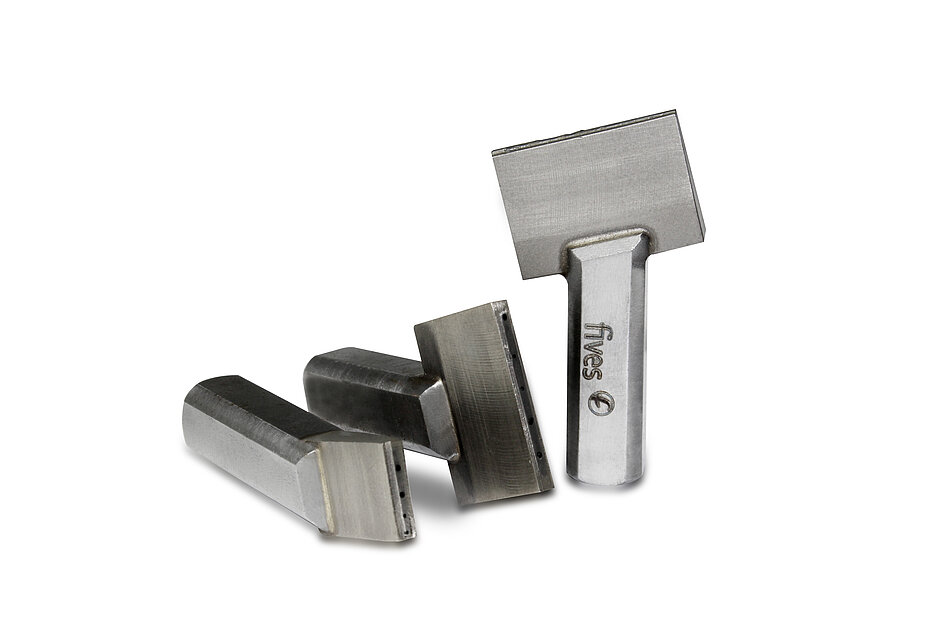 CITCO blade dressers, the flexible dressing solution
The CITCO diamond and CVD blade dressers offer a flexible dressing solution for your dressing needs. Each tool can be used for both contour and straight dressing applications. Blade dressers can also replace single points, grit and shaped dressers for simplified and reduced tool inventory requirements. They come with a 7/16 shank or bolt-on adaptor as standard, with other shank sizes available on request.
CITCO blade dressers can be completely consumed - meaning there is no turning or resetting required. Dresser life is also improved for more dresses per tool and more pieces ground between dressing. This no-maintenance, long-life versatility makes CITCO dimaond and CVD blade dressers the choice for economic cost-per-piece performance in demanding, high-productivity environments.
Custom-engineered dressing tools
Each tool is precisely matched to the individual requirements of your application. Diamonds are carefully sorted, selected and hand set, according to the application, wheel size and type of abrasive.
Special diamond patterns keep the tool width and contact area consistent throughout the tool's life for uniform wheel conditioning. For maximum consistency, type-H dressers are hand set with specific diamond patterns. Type-G dressers are also offered with random diamond dispersion for applications that require less precision.
Advantages:
— No maintenance
— Reduced tool inventory
— Versatile application
— Consistent dressing
COMPLETE SOLUTIONS PROVIDER
We understand that extended wheel life and consistency are key, that's why we offer a wide range of dressing tools that can be custom-engineered to meet your manufacturing needs. We also provide additional support for all of our customers, including qualified application support and training.

Abrasives | Superabrasives | Diamond Dressing Tools | Grinding Machines