Fives to attend CAMX 2023


EXPLORE CUTTING-EDGE SOLUTIONS AT BOOTH R46
---

Fives, Composites & Automated Solutions provides end-to-end composite manufacturing solutions from lamination to demolding and everything in between. As industry partners, Fives provides customizable lamination, forming, inspection, and curing solutions. Precision and performance are at the heart of it all, ensuring minimal waste and maximum quality. Above all, Fives specializes in developing highly automated end-to-end solutions that increase productivity throughout the entire process.
Comprised of renowned legacy names: Cincinnati, Forest-Liné, and Lund, Fives is responsible for the largest install base of tape lamination and fiber placement machines in the world. Offering standard and highly customizable composite equipment and automated solutions according to customers' needs. Fives will feature a select group of these solutions at booth R46 at CAMX 2023. Stop by to talk to the industry leaders.
Featured technologies include:
---
CINCINNATI ROBOTIC VIPER
Presenting the next generation in automated fiber placement (AFP) machines. Cincinnati Viper Fiber Placement Systems represent the largest install base of fiber placement machines in the world. Get ready for the next-gen edition with even more automation.
Machine configurations can accommodate many shape and size applications, including concave and convex
Designed for OEM /Tier 1 capabilities and quality standards
Targeted to automate hand layup parts
Dockable head for flexibility
Best-in-class in-process inspection capability
Interfaces w/ACES Composites Programming Package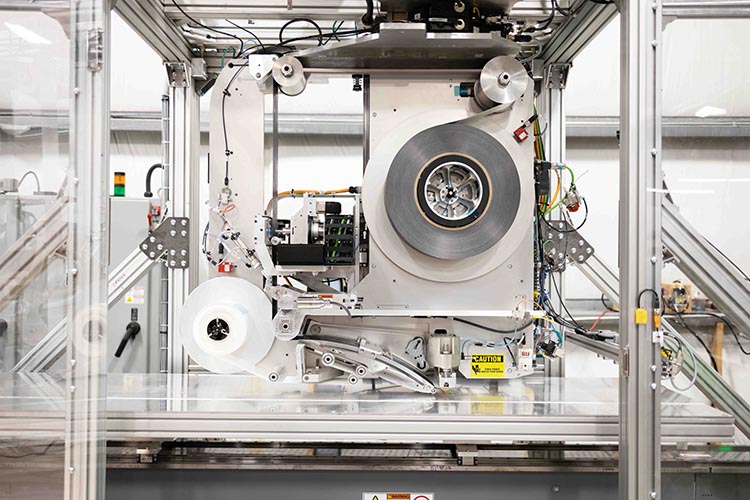 CINCINNATI SUPERCHARGER
Presenting the future in automated tape lamination (ATL) machines. Fives is also responsible for the largest install base of automated tape lamination machines. Get ready for the future in the industry. The Cincinnati SuperCharger features:
On-head scrap management system for increased efficiency
Cut on the fly speeds up to 1.8m/s
Configurable platforms
Up to 25-degree contours and up to 60 m/min (2,362 ipm) lay-up rate
Nine and ten axis machine with high-speed axis motion for high productivity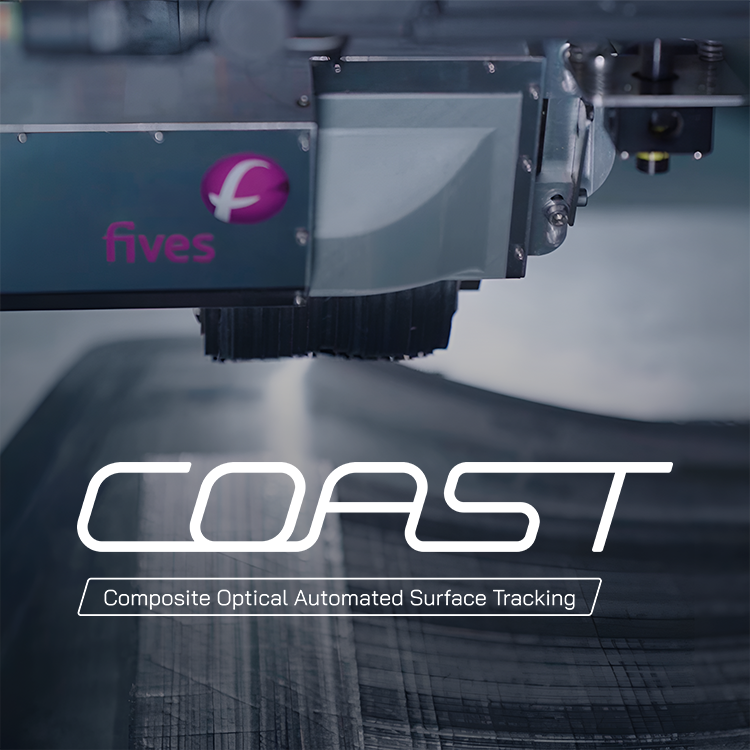 COAST
COAST: Composite Optical Automated Surface Tracking
COAST is the next generation of integrated measurement technology for automated composite layup is here. Take your fiber placement system to the next level. An innovative quality monitoring solution, Fives' In-Process Inspection technology features:
Custom design to seamlessly integrate into an AFP machine
Inventive Optical Coherence Tomography (OCT) imaging technology creates 3D maps of composites surface
Real-time defect measurement
Real-time tow placement measurement and control
Measures close to compaction roller minimizing optical variation
Robust to a wide assortment of composite materials
CAMX is the largest, most comprehensive composites and advanced materials event in North America. CAMX brings all aspects of the world's composites and advanced materials communities together for one all-encompassing event. Discover the latest in products, solutions, and advanced industry technology at CAMX 2023!