PROCESS TESTS AND INDUSTRIAL VALIDATION AT FIVES' LASER TECHNICAL CENTER (LTC)
Our Laser Technical Center is the heart of our technical expertise, with passionate Laser experts and diverse industrial equipment.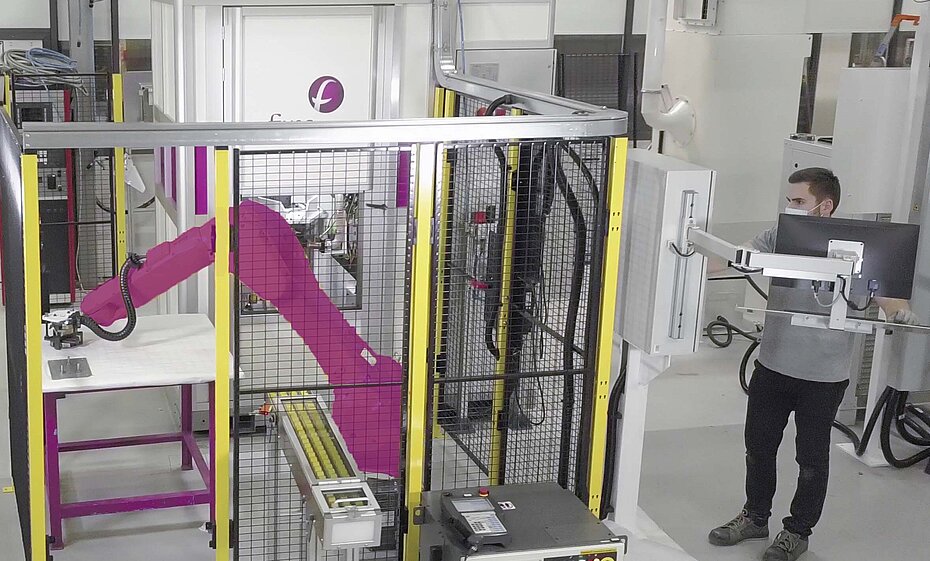 Optimizing precision, consistency and safety
Through close collaboration, testing in advance and cooperative product development, we define and validate the right process solution for you in an industrial context. We can follow up with prototyping and pre-production of your parts. Finally, we provide you with the mass production solution, ensuring the same results as in our Laser Technical Center.
We work with you to determine how our modular systems can be configured to your requirements and your budget. We then conduct extensive testing to ensure optimized laser performance. Regardless of application size or complexity, we can build a solution for you.
Laser Technical Center capabilities
Exploring technical trends in the field of lasers
Feasibility studies, prototyping and pre-production tests in an industrial environment
Metallurgy expertise and analysis
Research, development and validation of innovative solutions and concepts
Extended prototyping offers, with additive manufacturing solutions.