Innovative solutions tailored to current and future markets
Having worked alongside major industry figures for over two centuries, we can offer our expertise to the most demanding markets. That is why our teams are currently addressing the needs of the aerospace, logistics, defense and rail markets.
Bolstered by innovation and thorough mastery of the latest maintenance techniques, we support industry leaders and take care of their equipment through a maintenance offer using tried-and-tested methods.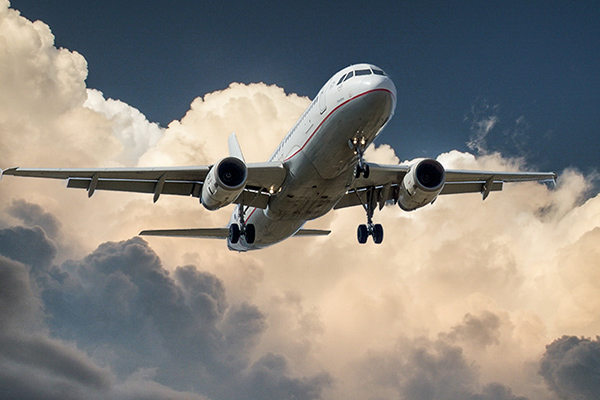 Industrial maintenance for aerospace and aircraft manufacturers
With over 200 specialists in the aerospace sector, we can provide maintenance for a wide range of equipment (machine-tools, hoisting equipment, 3D measuring machines, thermal treatment, surface treatment) for a section or a complete factory for aircraft manufacturers, equipment makers and engine manufacturers.
Over the years we have become a key figure proactively pursuing a primary objective: optimizing maintenance costs while guaranteeing outstanding quality in a sector known for its strict standards.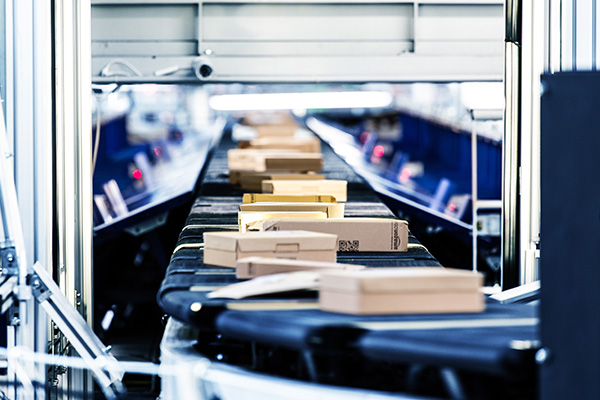 Maintenance adapted to availability-driven logistics challenges
Logistics, parcel sorting, mail sorting, order picking and e-commerce require a particularly high availability rate of 99.5%.
We support our clients to achieve those extra percentage points which make the difference in such a competitive market.
Our clients continue to trust us in an ever-growing industry based on our historic expertise, but also the latest technological and digital innovations.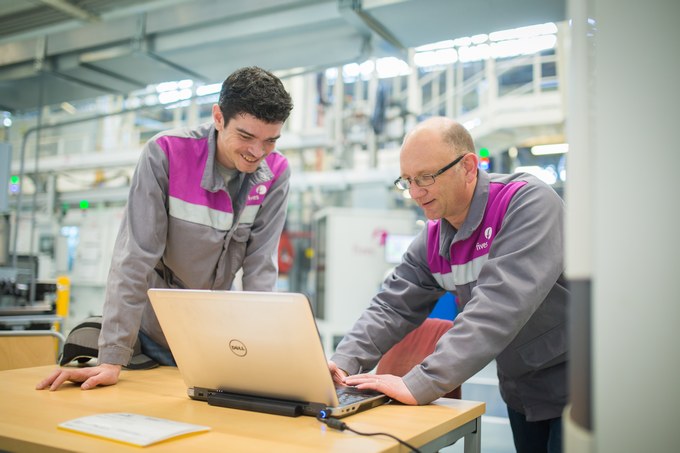 A comprehensive production & maintenance service offer including connected tools
Constantly evolving, we consider our clients' new requirements and the latest technological developments to offer new service products.
Via our "Fives One Solution" offer, we are able to optimize your industrial performance and maintenance costs, by proposing an offer combining installation and maintenance.
Due to its setup, the dynamic logistics sector is the primary target for "Fives One Solution."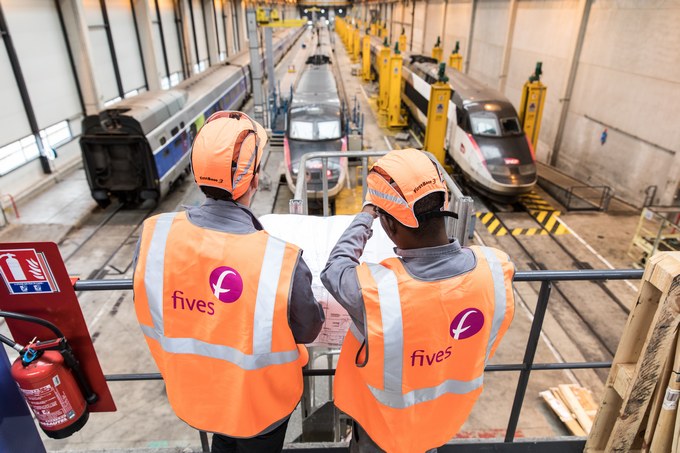 A major player in rail maintenance
We have supported the rail market for over ten years to address the challenges of opening up to the competition, equipment security and the quality of service for end users.
Fives has over 150 employees specializing in the rail industry. They are proactive and familiar with business procedures. We make the difference by focusing our efforts on improved productivity to make our clients more competitive.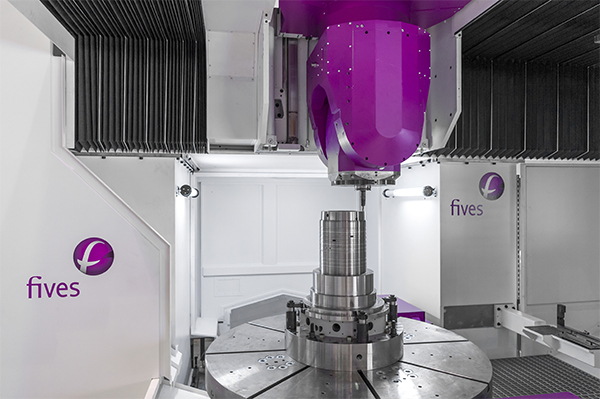 Maintenance plans for Defense and Manufacturing
Deeply aware of the importance of quality, confidentiality and optimizing costs in a growing market, we have supported our clients for a number of years. Based on innovative solutions such as predictive maintenance, tried-and-tested maintenance methods and a solid foundation of extensive skills, over the years we have established ourselves as a major player to address our clients' current and future challenges.