Production of first coil of galvanized steel with a new CGL for Steel Dynamics Columbus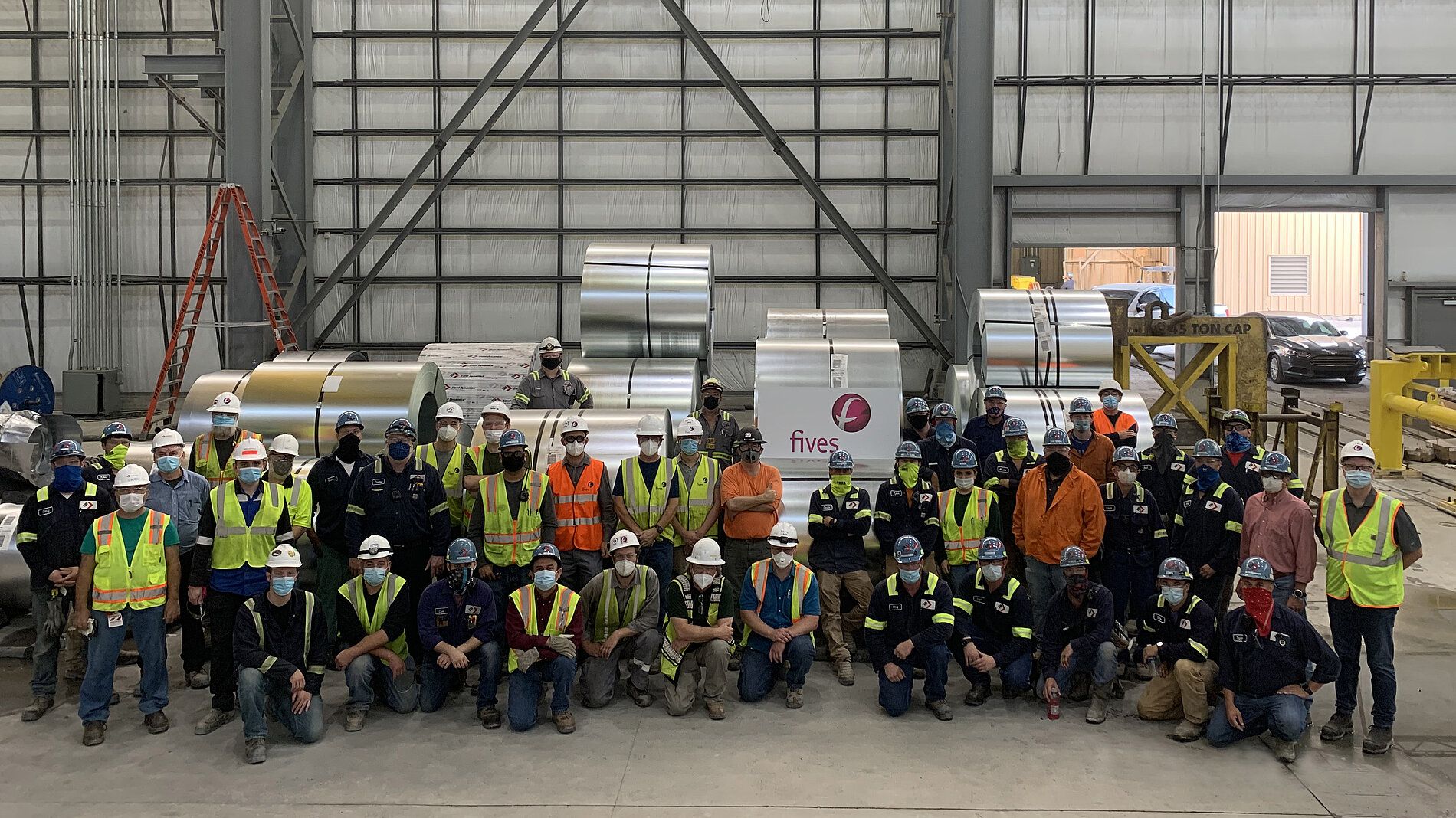 Fives together with Steel Dynamics Columbus (SDI) successfully produced the first coil with a new continuous galvanizing line (CGL #3) in Columbus, Mississippi, USA.
The first prime coil was produced on July 09, 2020 right on time, in the midst of a challenging COVID-19 environment. The project involved equipment delivery from several countries experiencing different forms of lockdown, namely France, Spain, Czech Republic, Italy, Mexico and the USA.
"Our team persevered, and using a strong focus, work ethic and stringent policies to prevent COVID-19 infection on-site, we achieved a positive result safely," says Jeff Roach, Galvanizing / Paint Manager at SDI.
"We worked together 24/7, including remote expert assistance to achieve this goal. For example, we programmed the annealing furnace remotely from Europe with local support. This success could not be achieved without close cooperation from the team on-site," adds Anthony le Blan, Project Manager at Fives DMS, a Fives subsidiary in France.
"We believe success is achieved through teamwork. Operating in the COVID-19 situation offers a unique set of challenges. The team managed a dynamic set of complexities, seemingly day-by-day, stemming from supply chain constrains to travel restrictions to challenging site erection conditions," says Kevin Bertermann, Vice President of Sales & Marketing – North America, Steel Business Line at Fives. In December 2018, Fives was awarded a supply contract for a galvanizing line at the existing SDI Columbus plant. The new CGL with a production capacity of 400,000 tons per year is designed to diversify SDI's product portfolio. The scope includes the design and supply of entry & exit coil handling, degreasing, horizontal annealing furnace, cooling, skin-pass mill, strip leveler, strip inspection sections, automation, as well as metallurgical assistance for various steel grades and types of coating.