New order from AVIC for the largest Forest-Liné Aeromill ever built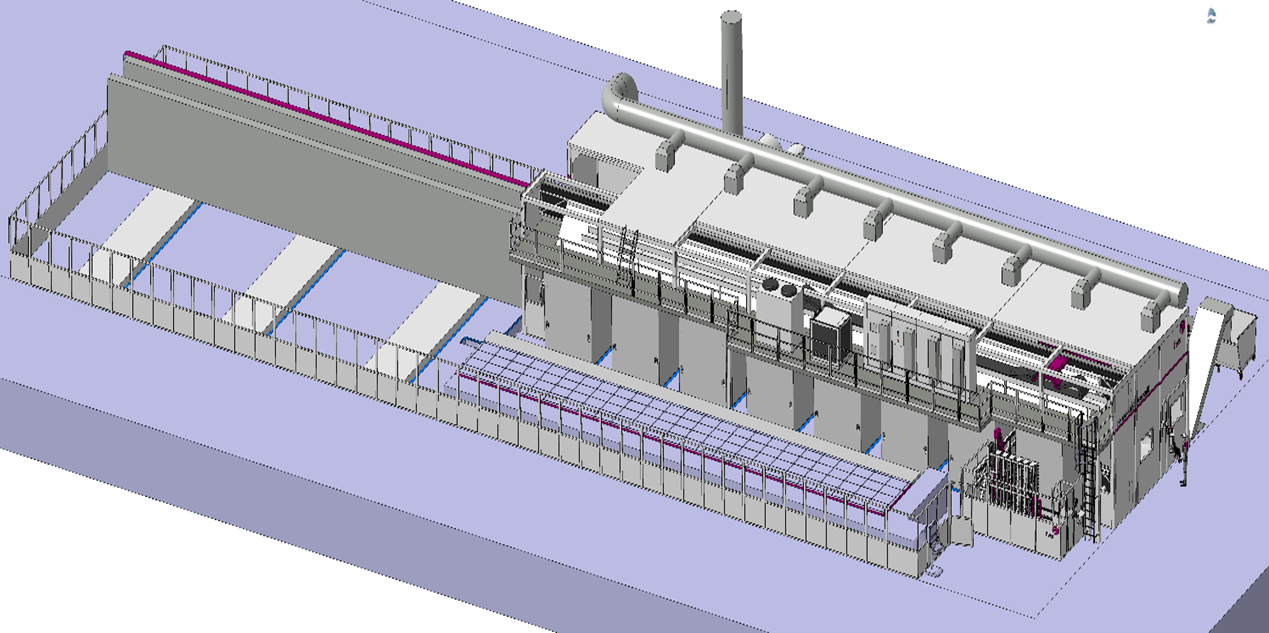 Following the successful order and export license approval received last June for a large Titanium machining cell, which combines Dufieux and Forest-Liné technologies, Fives Machining just secured a new important contract from the same customer, XIAN, a company of AVIC Group, the Chinese state-owned aircraft manufacturer.
The project includes the design and supply of a Forest-Liné Aeromill aluminium machining center with XXL dimensions, the largest of its type ever built, with an X-stroke of 22 meters!
The cell, which consists of a horizontal spindle machine, two pallets, a shuttle and a loading/unloading station, will be dedicated to the civil airplane subcontracting market for the Boeing 737 and Airbus A320 series, and for the production of parts for Chinese domestic civil aircraft models.
With exceptional high-dynamic characteristics, high efficiency and flexibility, it will adapt to the complex machining requirements of large size aluminum plates.
It also confirms the overall digitalization tendency in both machine design and manufacturing, with "Proven new Techs" such as in-line probing cycles, for increased performance.
In this important project, our customer spent as long as five years for research, discussion, commutation and preparation with all possibilities before choosing Fives again.
This project is a new milestone for Fives in its machine-tool business in China, which underlines our leading position in the aerospace industry.
The machine is scheduled to be shipped to China in the second half of 2024. The reassembly will be carried out by our local team.