Join the adventure

Are you looking for internship, evolution, mission or diversity? More than 20,000 visitors looking for employment, apprenticeship or training, attended the Alsace Training & Job Fair, which took place on January 28-29, 2022 in Colmar, the Grand Est region of France.

Fives Celes, Fives' subsidiary specialized in industrial induction heating solutions and located in the same region, is a regular participant of the fair.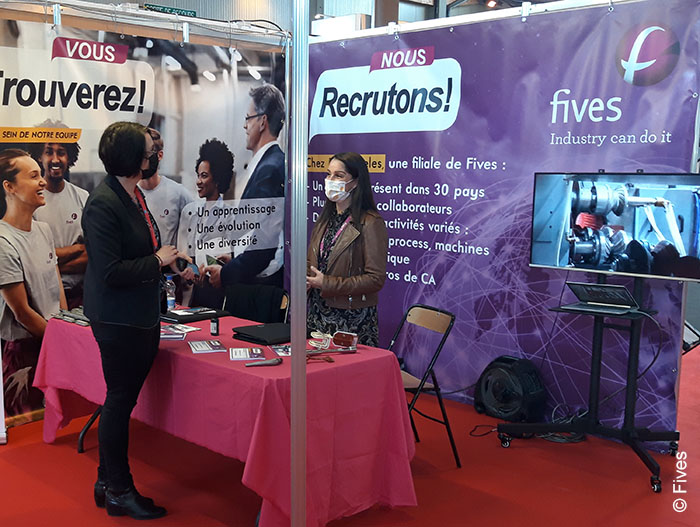 "We were very happy to find a safe way to have face-to-face connections for this year's event. The joy of being able to communicate in-person was felt throughout the fair," said Linda Amari, Human Resources Manager at Fives Celes.
"It was a great pleasure to introduce our company, its values and opportunities for trainees, apprentices and job seekers, as well as to exchange with service providers, who have experience to overcome recruitment challenges," she added.
Fives fosters the culture of innovation and industrial pioneering, having designed and delivered the world's first aperiodic generator in 1967. With more than 50 years' experience and over 5,000 references around the world, today the company offers the largest range of induction heating and industrial cooling equipment on the market.
The equipment is customized for a wide range of industrial processes in a clean and environmentally-friendly way.