Fives supports Venture Orbital Systems in developing its Zephyr launcher with its Cryomec® pumps
Space offers endless opportunities to improve the daily lives of people on Earth. For years, satellites have orbited the planet to collect data about climate change or to improve our telecommunication and navigation systems. The current trend is faster launches and engineers are developing smaller and smaller satellites, CubeSats or nanosats, which are quicker and more affordable to build.
This is why Venture Orbital Systems is developing a microlauncher called Zephyr devoted to putting small satellites into orbit and whose first flight is planned for 2024. Nanosats can be used for various applications from telecoms to Earth observation and many more are currently in development in this booming market.
To support its project, Venture Orbital Systems has chosen Fives' technologies, confident in its expertise in manufacturing Cryomec® centrifugal and reciprocating cryogenic pumps. Fives' teams will also provide their technical support to set up the Cryomec® LABS pump on Venture Orbital System's test bench.
A choice based on the quality and resistance of the equipment supplied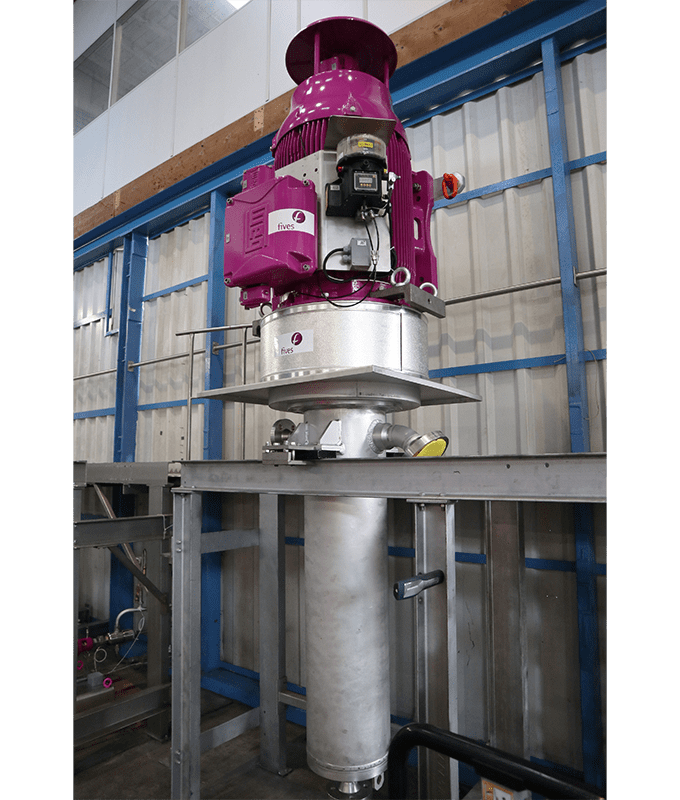 Venture Orbital Systems was looking for suitable equipment to perform some of the ground tests on its Navier Mk2 engine that will power its Zephyr launcher. Designed in Fives' workshops in Allschwil, Switzerland, the Cryomec® cryogenic pumps comply with the industry's most stringent standards.
The multi-stage (12 stages) Cryomec® LABS centrifugal pump supplied by Fives, whose technical characteristics meet all Venture Orbital Systems' needs, will be used to qualify the performance of the Navier Mk2 engine on the ground.
"We have very light cryogenic pumps for the flight but for these ground tests we need bigger, more resistant pumps. Fives is recognized as an expert on the market and that is why we have chosen their pump for these tests," explains engineering team at Venture Orbital Systems.
"Fives has designed over 8,500 Cryomec® cryogenic pumps over the past 40 years for many industries, including space. Quality, energy efficiency and safety are the bywords guiding how we manufacture our equipment. We are proud to support Venture Orbital Systems to launch their Zephyr rocket with our Cryomec® LABS technology," adds Charles Delaloye, Sales Director at Fives Cryomec AG.
Other tests using the Cryomec® LABS pump are planned, including tests on different operational points to validate and characterize the phenomena and extend the qualification scope for the Navier Mk2 engine.
Great joint prospects and achievements to continue to conquer space.