Support services for heat exchangers and cryogenic Cryomec® pumps
Fives provides client services during projects and beyond.
Our goal is always to help maximize operational performance, ensure constant optimization of processes, and help clients adapt equipment to overcome new industry challenges.
We are committed to creating long-term relationships with our clients. This begins during project implementation and goes on to encompass consulting, training, equipment life extension support, and eventually dismantling.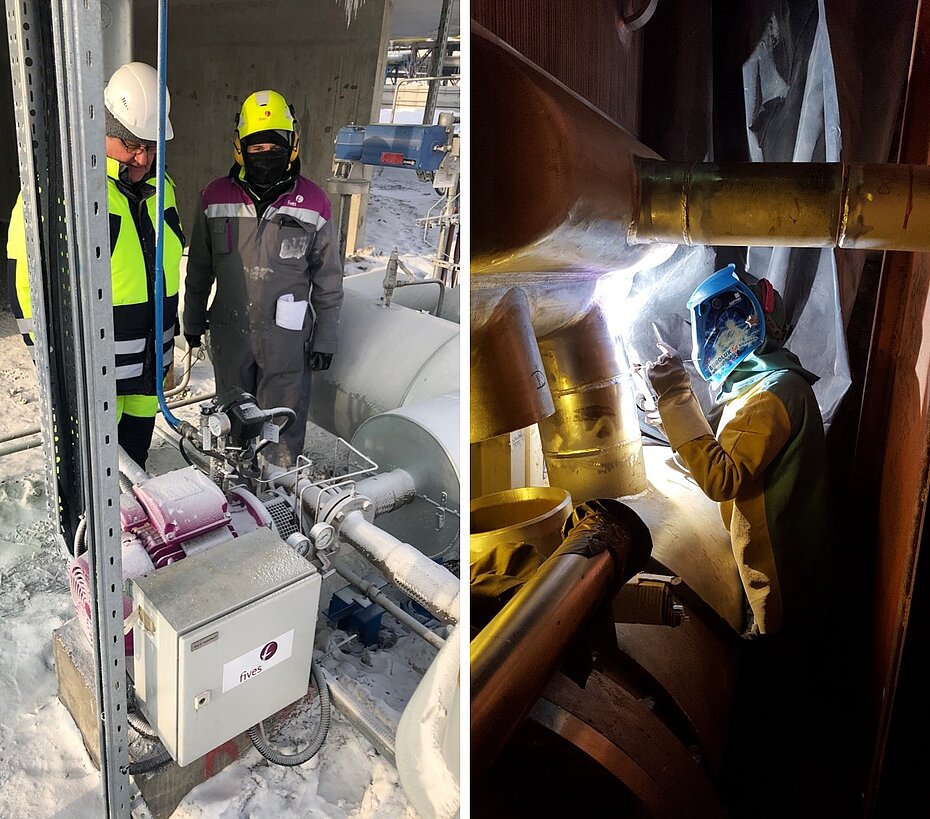 Lifecycle management services
for heat exchangers & cryogenic Cryomec® pumps
Fives offers clients a comprehensive range of services to support their installed base equipment.
This starts before a project's commissioning and continues far beyond product delivery. From a robust program to train and motivate your teams to our full onsite technical support, we accompany our clients throughout an equipment system's lifecycle.
Our technical teams provide superior expertise related to audit, maintenance, repair, replacement and commissioning services. We help clients handle both preventive and emergency situations—such as leaks, unplugging, cleaning and insulation—for pumps and all kinds of heat exchangers. We even provide service on other manufacturers' equipment.
With dedicated teams in locations around the world, we can also offer quick interventions that enable our clients to avoid costly shutdowns. We help our clients improve operations, with revamping and retrofit services, and provide training to help clients familiarize themselves with our equipment.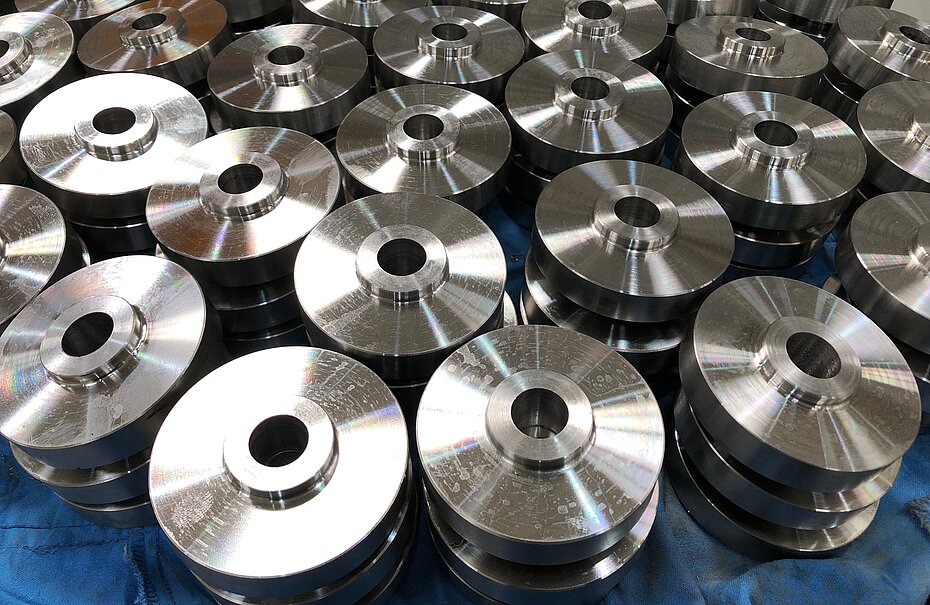 Spare parts for Cryomec® pumps
Fives supports clients in maximizing equipment performance throughout the lifecycles of our pumps, heat exchangers and cold boxes.
Our state-of-the-art Cryomec® motor solutions are built for long life and cost savings. But when elements do need maintenance, replacement or upgrades, we provide a full range of spare parts from our stock, alongside reliable technical support.
Our aim is to keep clients operating efficiently and safely, minimizing downtime and maintenance costs.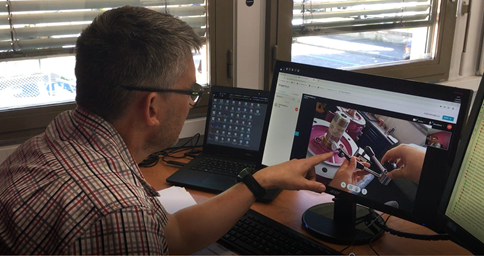 Remote services for Cryomec® pumps and heat exchangers
When our clients need immediate support, we are ready to answer them, thanks to our digital solutions. Using smart glasses and a dedicated web link, we connect remotely in real time with our clients to get a view of their installation and work with them to find solutions.
With a Fives expert on the line, onsite operators can send and receive images to get instant feedback and advice. This learning-by-doing process also helps our customers move forward and easily identify the challenges they encounter.
Fives Connect for Cryomec® pumps
Fives Connect, our online customer portal, responds to our clients' servicing needs with digitalized after-sales capabilities. From the platform's user-friendly dashboard, clients can access the equipment list for their entire installed base. They can select each part, review technical information and schematics, then order it online in a matter of seconds. On the other side, our service teams fulfill the order, checking each part before shipping. It's just one more way to make our clients' business easier.
Fives CryoSens for heat exchangers
Our Fives CryoSens software is Fives' proprietary digital solution that enables operators to better understand and monitor our BAHX. Fives CryoSens Analytics software identifies and analyzes clients' heat exchanger components, providing simple, calibrated solutions for improved operation.
Thanks to Fives' predictive maintenance algorithm, our clients can anticipate potential failures, proactively improve equipment functions, optimize maintenance and maximize their equipment's lifespan. And our experts are always standing by to help our clients.