Fives, a select finalist for the 2022 Automotive News PACE Award
During a ceremony recently held in Detroit, Fives, through its subsidiary Fives Cinetic Corp., participated in the Automotive News PACE Award Ceremony, nominated as a finalist for its NCW 550 Smart Wash-Industrial Parts Washer.
The finalist nomination was signified under the PACE Award programs' manufacturing category, which recognizes innovations and their development, having a significant market impact as "game changers" in the automotive industry.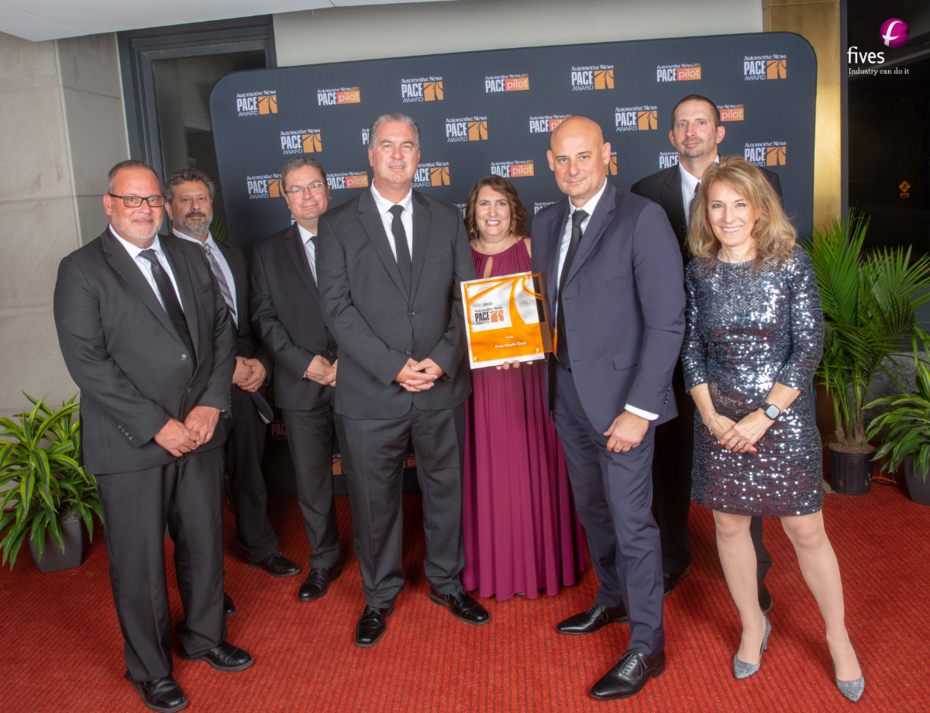 The innovation is a universal, unique stand-alone technology featuring surface finish flexibility with various tools; designed to clean, deburr, and dry prismatic parts for powertrain components from a wide range of complexities without the limitations of standard parts washers.
Fives' NCW 550 Smart Wash is a single robust solution that delivers multiple technology performance results. Its sleek and flexible design supports the thorough cleaning of not just one but many components, regardless of geometric complexity.
Standard part washers are created to address a single type of application design. They are resistant to common part design change adaptation, requiring costly and tedious repurposing or a complete machine replacement for each product differentiation or design modification.
"Our technology is a highly flexible, robust, efficient, and cost-effective solution that paves the path forward for parts washing in the automotive industry, providing an environmentally friendly solution for almost any type of component washing. We are honored to participate in the PACE Award Program, recognizing its significance, one that symbolizes the entrepreneurial spirit of Fives as an organization, and our employees who develop and deliver industry-leading automation solutions for the market and customers we serve globally." remarked Marco ANDRIANO, President and CEO, Fives Cinetic Corp.
Being selected to participate in the event was a landmark occasion for the organization, amongst hundreds of noteworthy applications, achieving the privileged status amongst 30 other automotive industry suppliers.
Renowned worldwide as a symbol of excellence, the annual Automotive News PACE Awards acknowledge automotive suppliers for superior innovation, technological advancement, and business performance. PACE stands for Premier Automotive Suppliers' Contribution to Excellence. The 28th annual PACE Award winners were chosen based on a comprehensive written application, virtual site visit, and extensive review by industry, academic, and business leaders.