Fives: over 100 years of industrial expertise at your disposal
With over 100 years working in industrial innovation and maintenance, Fives Nordon is a world leader in industrial piping. Fives Nordon is underpinned by a major internationally renowned group to offer its clients expertise in welding, but also a local service.
From design through to assembly, we offer our expertise to build your pipe networks and help you to carry out high added-value projects.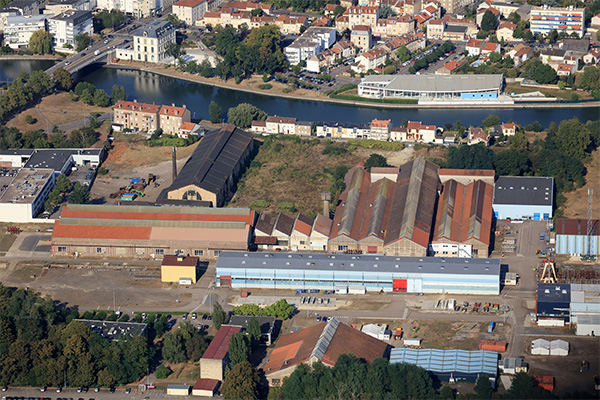 Your partner for piping projects
As a high-tech industrial piping specialist, our expertise is split between four major activities: engineering, prefabrication, assembly and maintenance. We have around 40,000 m² of production workshops: piping and pressure vessel workshops dedicated to carbon, aluminum and stainless steel, with equipment including overhead cranes, presses, an induction bending machine and a high-capacity heat treatment furnace.
Backed by this expertise, which ranges from the design of pipe networks and equipment or installations to their maintenance, we are able to support you at each stage to achieve your goals. Thanks to our engineering design office, our workshops dedicated to prefabrication, our extensive network of sites in France and our centuries-old expertise in industry and nuclear energy, we are able to support you better than anyone for all or part of your projects.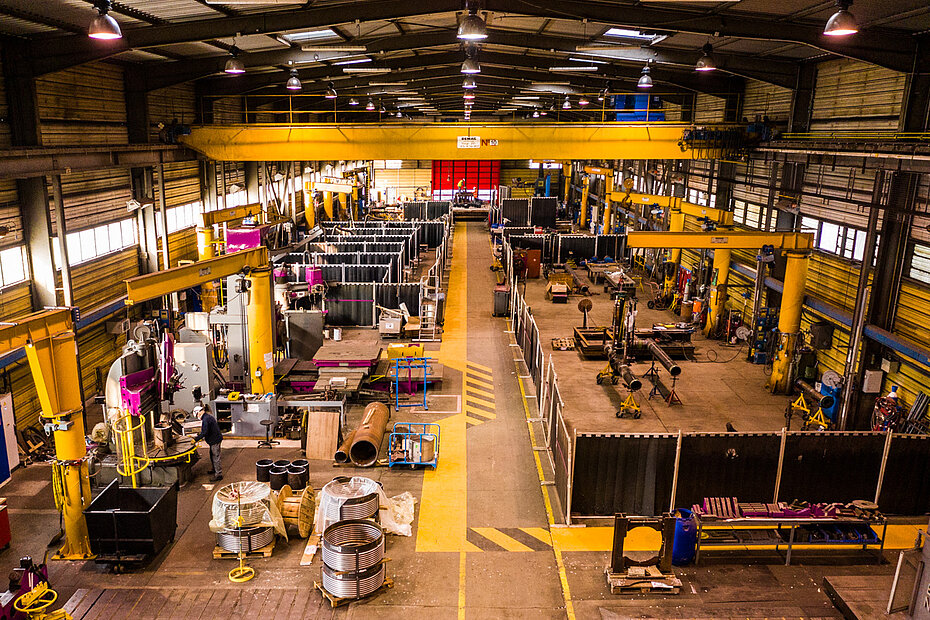 SUPPORT CAPABILITIES AND UNIQUE EQUIPMENT
We have nearly 40,000 m² of production facilities in various regions, providing a comprehensive network of regions to best serve our customers. Moreover, we are the only pipefitter in France to have such a surface of production workshops.
These piping and boiler workshops are dedicated to carbon, aluminum and stainless steel with specific equipment that we are, for some, the only ones to hold as an induction bender.
Specifically, our workshops are equipped with:
7 welding rods

(SAW, MIG, TIG) and 2 welding benches

35 cranes from 500 kg to 20 tons and 9 cranes from 5 to 16 tons

2 secure enclosures

(gamma and x radio fire)

1 FOFUMI mobile floor furnace

(1100°C, 180m3, 50 tons)

2 pickling stations

1 induction and 1 numerically controlled bender

(shuttle, oven, 400 tons press)

1 laboratory of tests and material expertise

(COFRAC accreditation in progress)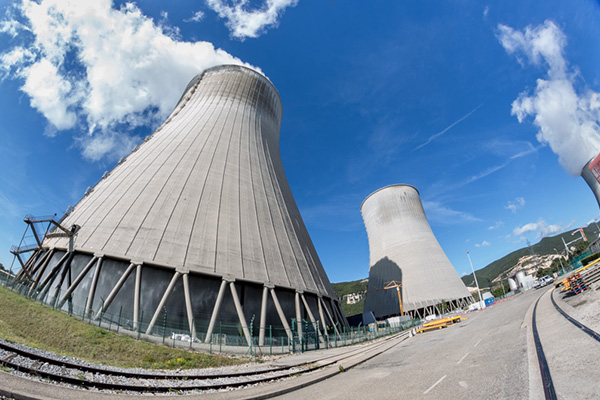 Fives, a major energy player for over 60 years
Through its role in the development of the nuclear industry in France following the 1970s oil crisis, Fives Nordon has established itself as a leader on the nuclear energy market. Fives Nordon is now a key player in nuclear energy, as well as thermal energy, a market which it has dominated for over 60 years.
Fives Nordon has also been able to establish itself in markets as diverse as the gas, automotive, aeronautical, chemical, petrochemical and even shipbuilding and paper industries. An achievement made possible by the expertise of its employees and a thorough understanding of cutting-edge industries.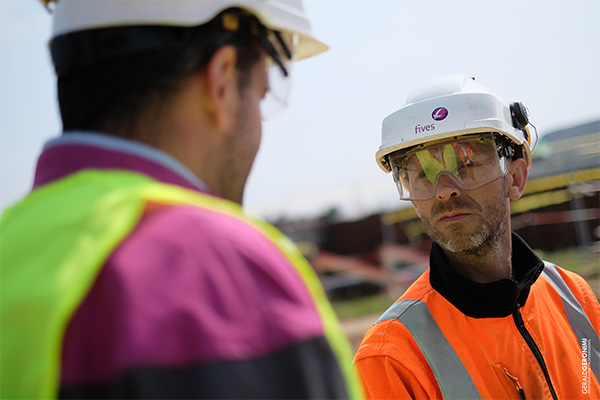 Join Fives, an attractive and constantly evolving group
Fives Nordon is a fast-developing company. That's why we recruit over 100 people each year. Choosing Fives for your career means joining a company that is constantly evolving.
This diversity allows us to offer positions of responsibility with career development opportunities to our employees, through a recruitment policy driven by diversity and the quality of profiles.
Becoming a Fives Nordon employee means having the opportunity to join a company which works in highly demanding fields, and which continues to adapt to satisfy its clients.
Fives Nordon offers a broad range of jobs and career prospects in numerous fields. Among our flagship jobs, we regularly recruit pipe fitters, welders, foremen, welding engineers and business managers, and so on.
Benefit from our trainings, designed and delivered by industry experts
Our expert-trainers teach training modules in the fields of piping, metalworking, welding, non-destructive testing, controls and various regulatory aspects.