New Fives Intralogistics' branch in Denmark to stay in close proximity to our customers
Fives Intralogistics SpA has recently opened a new branch in Copenhagen, Denmark.
This new branch is key before being closer to our existing and future customers. Fives Intralogistics SpA has already had two operating branches in Europe, but this new branch in Copenhagen is the first one with a technical service staff made up of local Fives' employees.
Northern Europe is a strategic market for Fives, that has been supplying major local players with automated solutions for more than 40 years. "We have always valued the local technical and business discussion, because Nordics have often been at the leading edge of innovation and with a true partnership approach in deploying new ideas and technologies. The first cross belt in loop configuration in the private sector was installed in Sweden in 1981", says Lorenzo MORONI, CEO at Fives Intralogistics SpA in Italy.
More recently many important players have awarded Fives with contracts for the supply of turnkey handling solutions in the postal, express-courier and e-commerce industries. "The new branch will give us the opportunity to strengthen Fives' presence with regard to business development, projects execution and service support", continues Mr. MORONI.
This new branch was established in October 2022 and became operational as of March 2023.
We have built up technical resident teams integrating precise operational internationalization processes that ranges from understanding customers' needs to knowing the local labor market and its characteristics.
Being solid, from a customer perspective, and attractive, from an employer point of view, requires a collective involvement and the activation of several initiatives in the due time and with a proper plan, all in advance", affirms Luca DI MARTINO, Service Director at Fives Intralogistics SpA.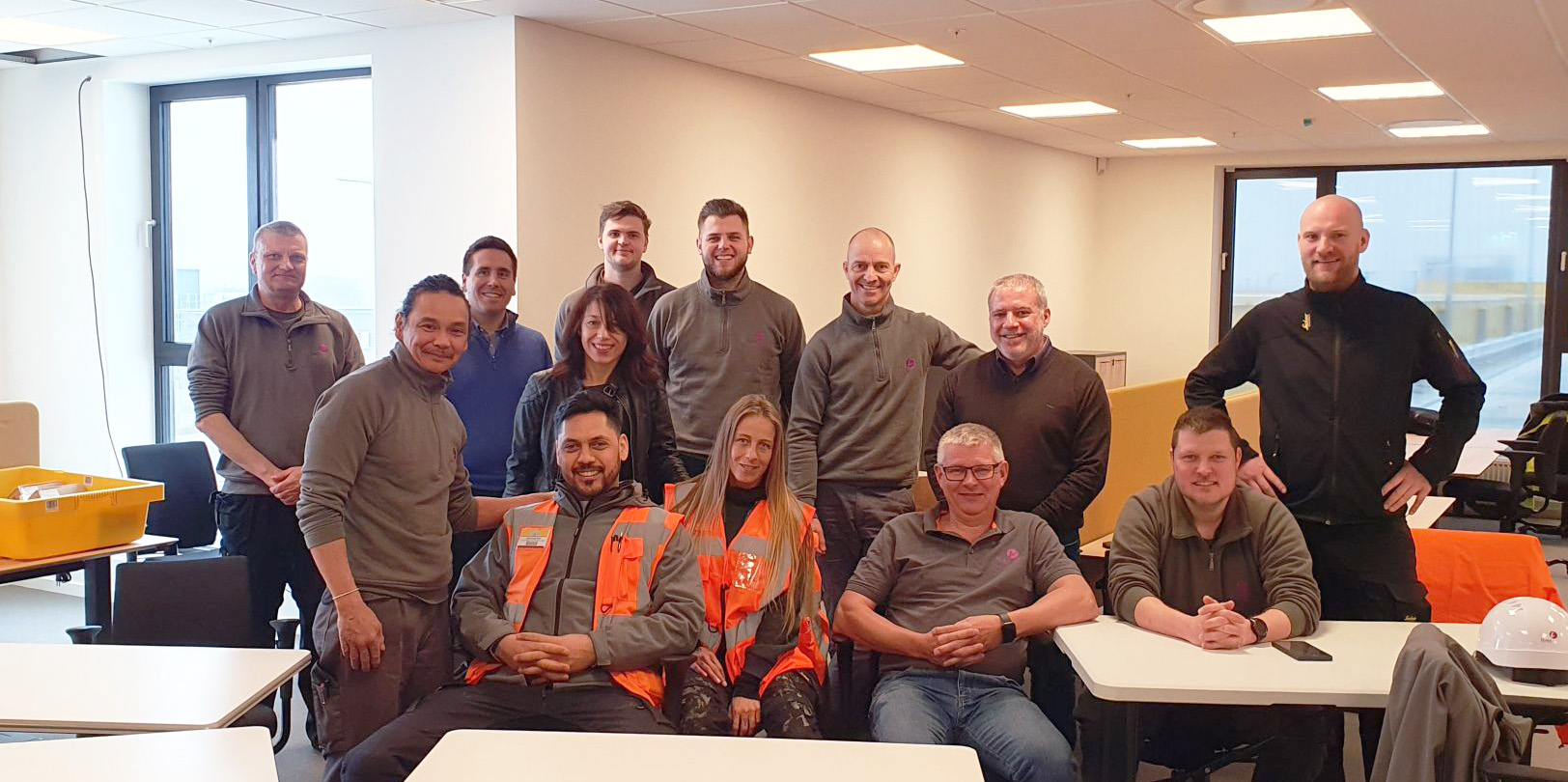 The new branch's first activity was to set up an External Maintenance Center based at Copenhagen Airport, to support the operations of a recent installation for an important player in the international logistics business.
The team consists of 13 Fives technicians who aim at guaranteeing the system performance through programmed maintenance activities and at supporting customer business during the whole operations phases. "Our asset management model allows our customer to be focused on his core business while Fives guarantees the system up time in a true partnership experience", states Mr. DI MARTINO.
In this new strategical location from which we serve our customers in the Nordic region, the team will grow to support the actual installed base in the region and the future new installations.