Highly flexible manufacturing execution system for US and Mexico's tube makers
The tube makers faced difficulties to effectively monitor the information flow from the entry of raw materials all the way to the final product shipment, and were looking for an execution system, designed for their needs that would allow successful production management.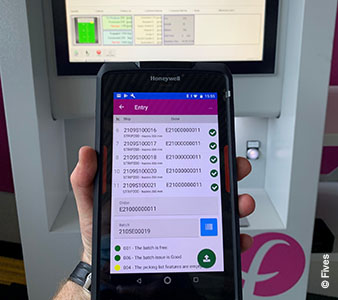 OTOMES is a modular, distributed, client – server application, enabling producers to collect and store production data into relational databases. It provides production & warehouse tracking, quality control and customized environment. It also provides continuous feedback on performance indicators, energy consumption and production costs, in a customized way.
"Steel and tube manufacturers benefit from OTOMES system due to an increase in productivity, energy consumption and stock reduction, real time data analyses and delivery time predictability," says Francesco Cazzola, Digital Sales Manager at Fives OTO, a Fives' subsidiary, specialised in tube mill and automation equipment. "The continuous improvement of this smart monitoring system always puts our clients a step ahead," he adds.
The information flow is continuous, guaranteed and transaction oriented. Data coming from multiple plants of the same industry can be aggregated, analysed and effectively assist both operators and managers in their day-by-day activities anywhere.
With a wide range of OTOMES systems installed around the world, these latest agreements in the USA and Mexico represent an important step for Fives in advancing the digitalization of the steel and tube industries.