Fives women's charity run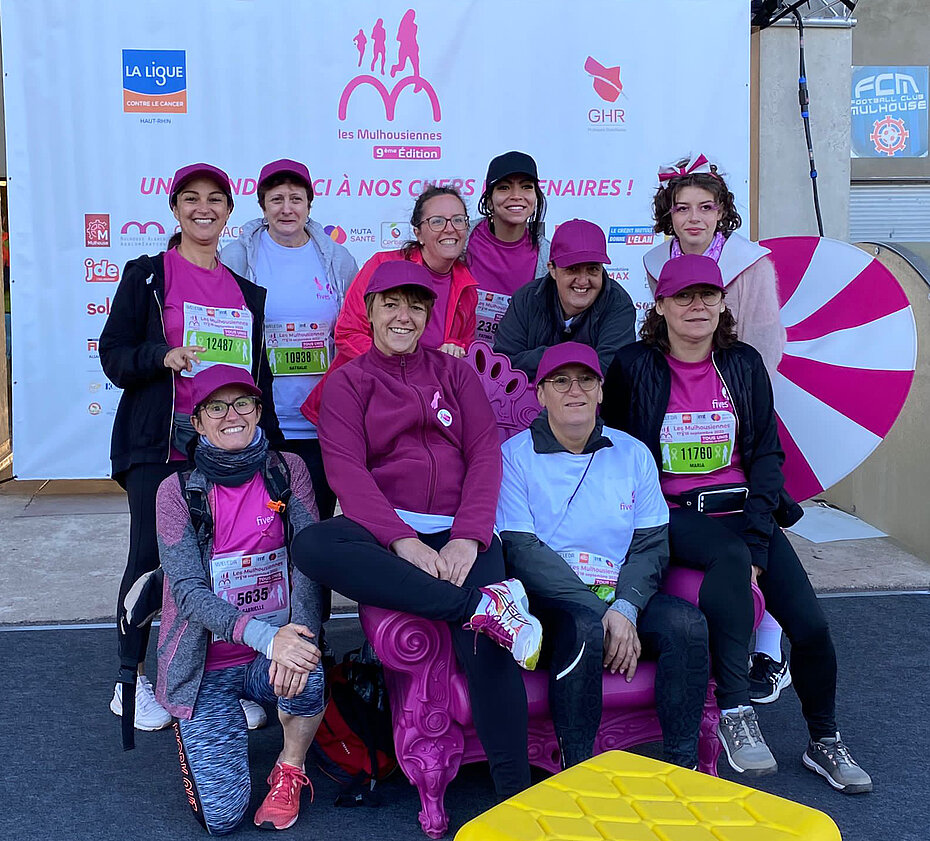 Ten female teammates from Fives Celes, a Fives subsidiary specialised in induction technologies and based in Alsace, north-east of France, put on Fives purple uniform and made a five-kilometre run along the streets of Mulhouse among 6,000 women of "Les Mulhousiennes" charity run.
"I came up with a proposal to my colleagues to join this charity run, and our growing enthusiasm brought us together, even those who are less athletic, to share the moment and contribute to the fight against the cancer," explains Véronique Duvoisin, Sales Administration Partner at Fives Celes.
"Les Mulhousiennes" charity run raised more than €530,000 in 8 years that have been donated to finance various projects to help free the world from cancer.
"It's much more than an athletic challenge, it's about your contribution and actions that can make the difference. We have never done anything together among female teammates, so I'm very proud that we got to know each other better during this initiative and contributed to the fight against cancer," highlights Maria Rinnert, Warehouse Planner at Fives Celes.