Fives supplies ultra-low NOx combustion solutions in Switzerland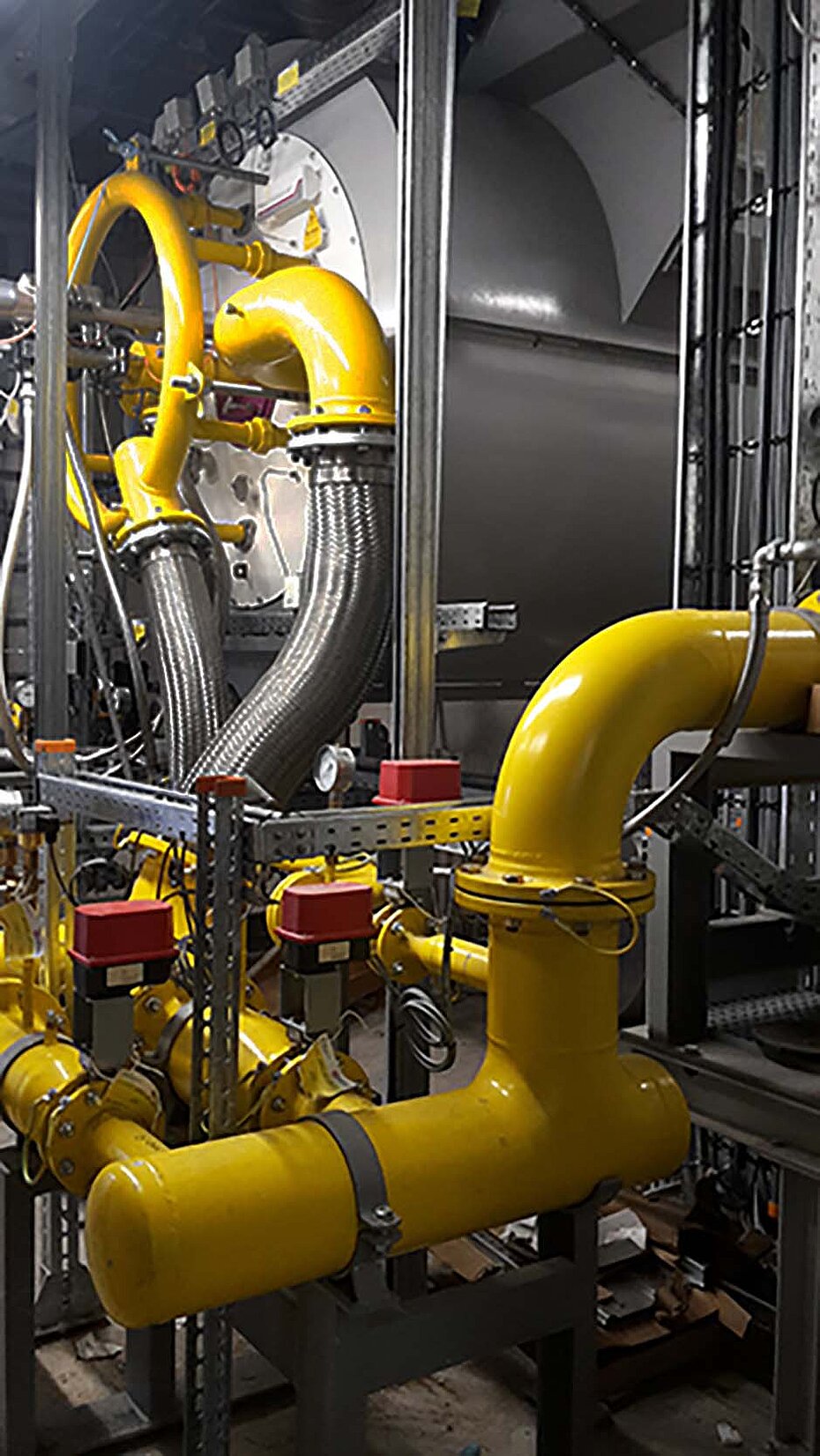 The end-user, an urban heating plant close to the center of Zurich in Switzerland, had scheduled to install three new membrane wall type boilers in 2021. Its goal was to comply with the local legal pollutant emissions required and even to go below them.
The requirements were the following:
Natural gas firing: NOx≤20mg/Nm3@3%O2
Diesel oil: NOx≤100mg/Nm3@3%O2
In January 2020, Fives signed a contract with the boiler manufacturer selected for this project to supply three identical Pillard NANOxFLAM® dual fuel burners. The burners of 41 MW each, firing natural gas and diesel oil would equip the end-user new boilers.
Fives' customer was convinced by the Group's expertise and experience in ultra-low NOx burners to fulfill the end-user's need.
Between February and March 2021, two boilers were started up as per schedule. At first, the burners were operated with natural gas. The measured NOx emissions ranged from 12 to 18 mg/Nm3@3%O2 with external fuel gas recirculation.
In November 2021, the commissioning of the two burners was completed by diesel oil firing with measured NOx emissions from 71 to 85 mg/Nm3@3%O2 with external fuel gas recirculation.
These excellent results, both with natural gas and diesel oil, are testimonies of Fives' ability to design efficient ultra-low NOx combustion solutions complying with strict environmental norms and to the satisfaction of the customer and end-user.
The third boiler, also equipped with a Pillard NANOxFLAM® burner, is planned to start in spring 2023.