Fives' state-of the-art back-puffing technique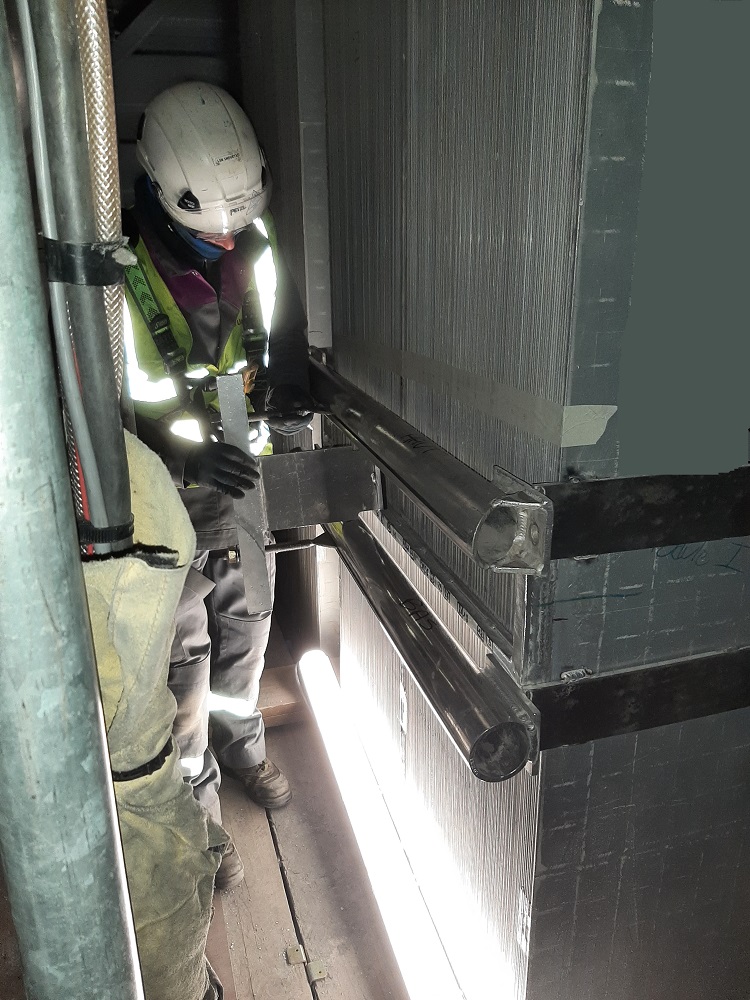 Less common than leakages, heat exchangers plugging is due to the accumulation of dry particles inside the equipment's tight chambers. Its main consequence is a reduction of the heat exchanger output.
To remove these particles, Fives has developed the most effective technique: one by one, layers are blown so that the dry particles are expelled thanks to Fives' specialized machine.
As experts in aluminum welding, Fives teams efficiently performed the removal and reinstallation of elements in heat exchangers. Once done, a final test is done to insure the tightness of the whole equipment.
For this particular intervention, two dedicated expert teams  were dispatched to the client premises. They quickly set out the unplugging method to follow prior to their travel.
Indeed, a total of 80 layers were blown before each equipment was tested and running again.
In addition, a good way to prevent output reduction in heat exchangers is to carry out regular preventive maintenance interventions during scheduled shutdown periods in accordance with the requirements of the equipment and ALPEMA.