Fives held a customer day event in Changzhou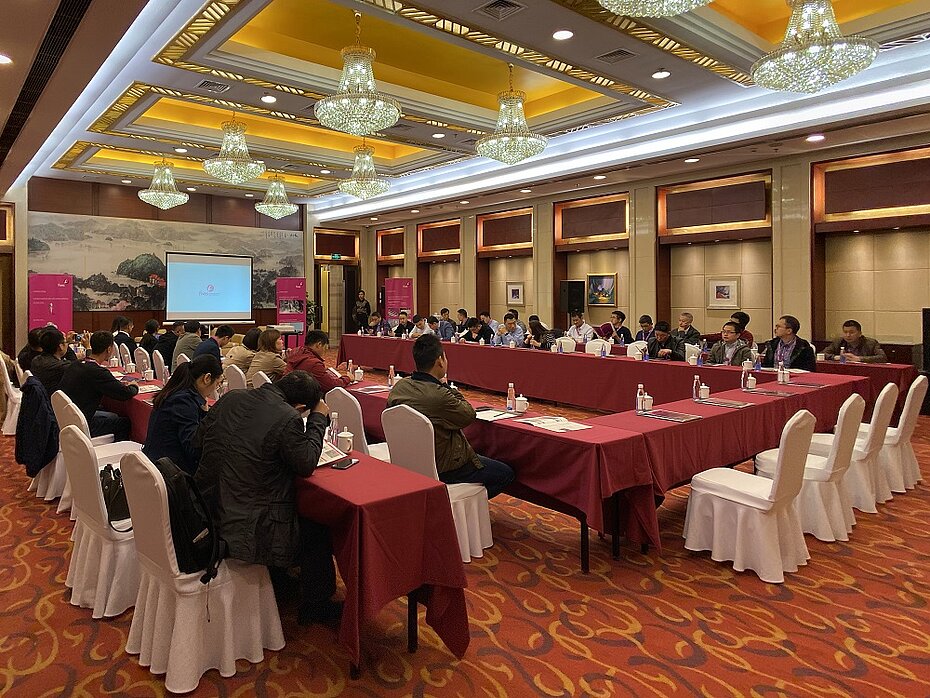 The main purpose of the event was to establish a communication and feedback platform, in order for Fives local teams in the field of cryogenics to better understand and serve customers.
This event, was the occasion to share Fives development regarding its Energy | Cryogenics business, showcase current achievements and present the key products including heat exchangers, cold boxes and cryogenic pumps.
42 customers were present from diverse fields, including well-known engineering and manufacturing companies as well as end users, covering coal chemical, steel and LNG applications. The event was the first of its kind for cryogenics, combining both exchangers and pump activity and was a great success, allowing many exchanges and feedbacks between Fives and its key customers from various industries.
The event ended with an interactive Q&A session which was also a well appreciated experience for customers.
Updated on March 2021