Fives' CSR performance: EcoVadis assessment results
This detailed evaluation measures the degree of policy maturity as well as the actions taken on the basis of 21 issues grouped into 4 themes: Environment, Social & Human Rights, Ethics and Responsible Purchasing. This rating methodology is based on international standards such as the Global Reporting Initiative (GRI), the United Nations Global Compact and the ISO 26000 standard.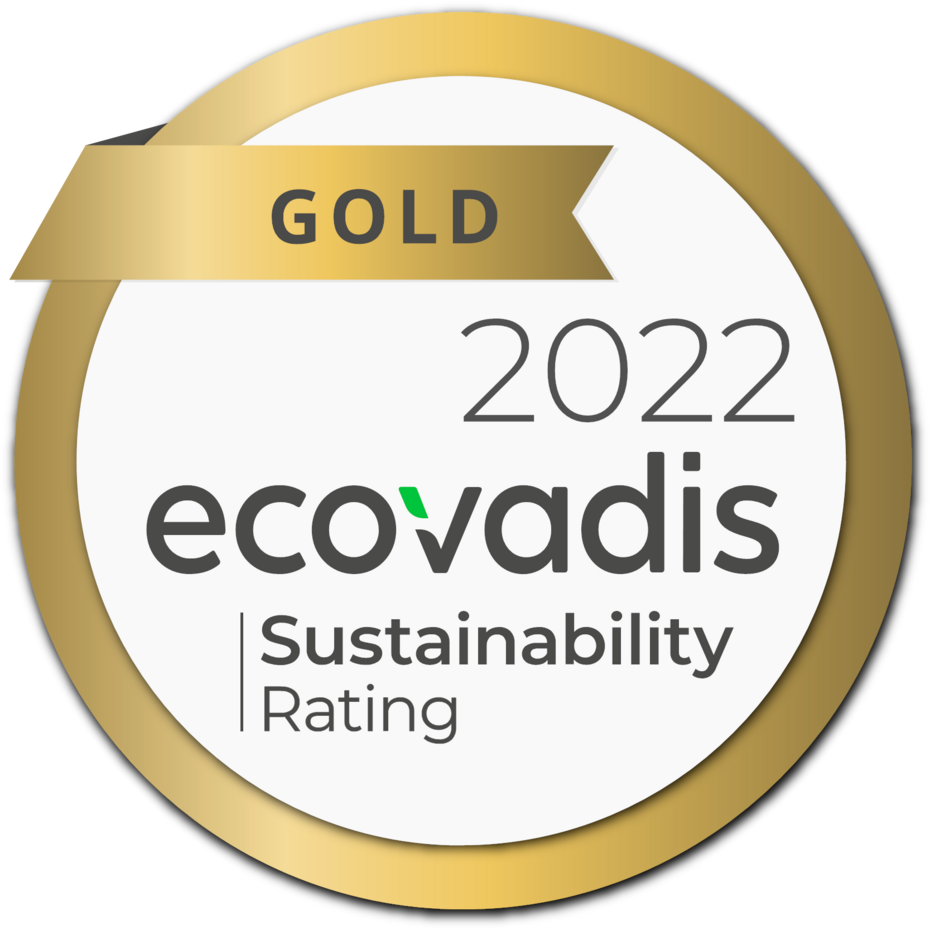 A recognized CSR strategy
The Gold ranking obtained this year places Fives in the top 3% of the best performing companies assessed by EcoVadis with a score of 71/100 (panel of 75,000 companies assessed in 2021 in 160 countries). In addition, the Group is among the top 1% of companies evaluated by EcoVadis in the "General Purpose Machinery Manufacturing" sector.
This new recognition of the Group's CSR actions confirms Fives' engagement, the solidity of its strategy and its transparency in terms of social responsibility. It confirms Fives' historical commitment to a sustainable business model.
EcoVadis assessment: a good tool for improvement
This evaluation process is part of our willingness for continuous improvement and enhancement. Once again, these results allow us to make further progress on certain subjects related to the Environment, responsible purchasing or linked to our HR policies.