Fives cold boxes at the core of the largest LNG project in the Aksu Desert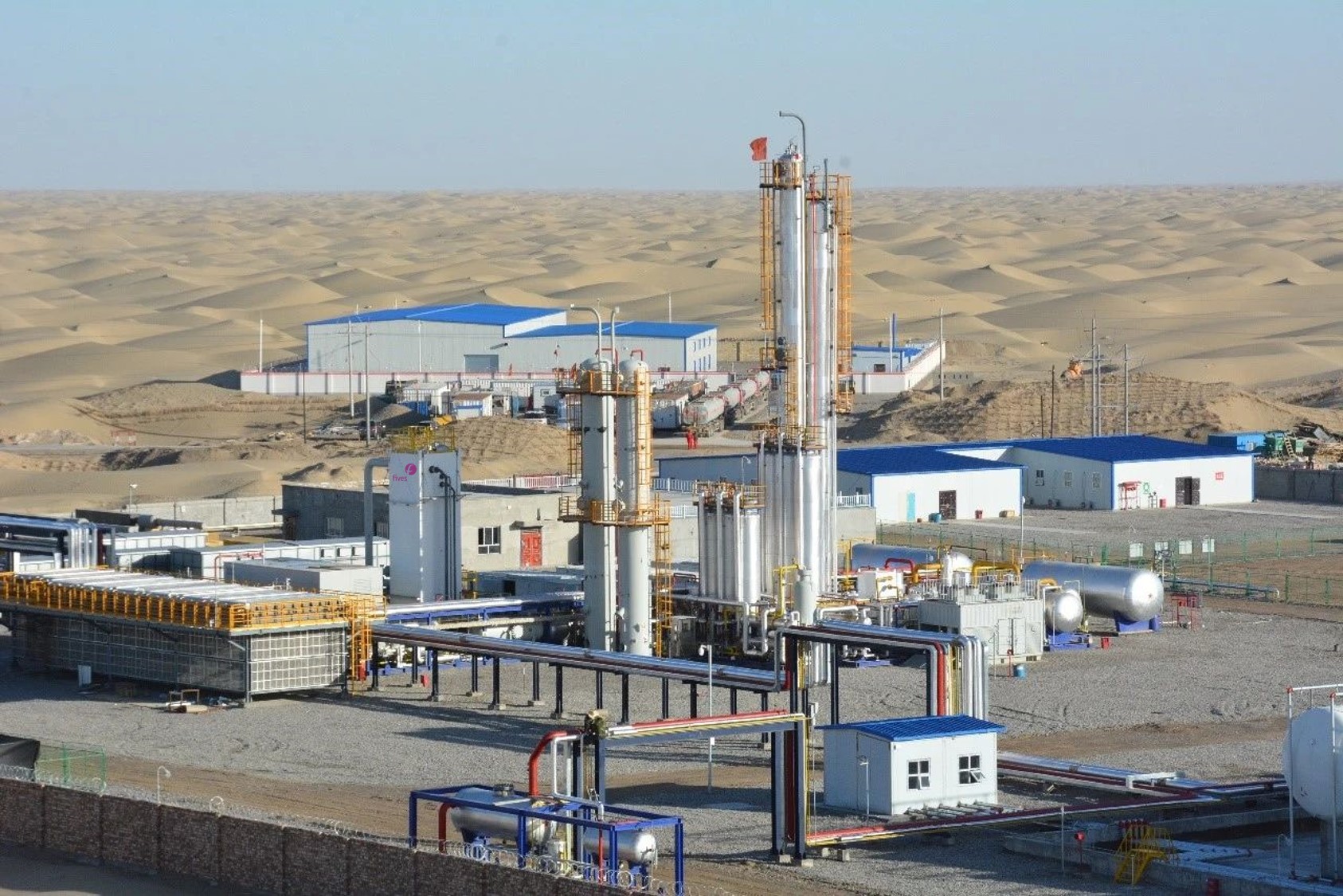 The LNG unit, located in the Xinjiang province in China, was put into operation in October 2018 and had an initial daily capacity of 150,000 m³.
To ensure that Fives' cold box would be adapted to and would resist the harsh conditions of the desert, the engineering teams worked to minimize its volume and height.
Their achievement proved fruitful as Fives has delivered and installed 2 more cold boxes in the LNG unit in May 2019, doubling its process capacity to 300,000 m³ per day.
Adjusting the size of the cold box also enabled Fives to win additional projects in desertic regions including in the Gobi Desert.
In July 2020, Fives shipped a 4th cold box for Shaya SEPMEM Energy Co., Ltd. LNG unit, enabling it to reach the highest daily capacity of the region, 400,000 m3. The unit is now the largest of its kind in the area and covers 107 acres.
The Shaya SEPMEM Energy Co., Ltd. project will guarantee the supply of gas for heating in winter and develop its use as a source of energy to replace other fuels used in the surrounding remote areas.