Complete solution from coil loading to tube finishing
Fives will provide engineering, manufacturing and supply of the complete solution to produce tube and pipe with a diameter of 60 to 114 mm and a wall thickness of up to 10mm for the oil and gas industry.
"The new plant in Texas will be our first facility in the United States. We are relying on Fives' presence in the local market, its long-standing reputation as a supplier of reliable equipment, and their vast experience. We look forward to starting production in this new facility in 2025," says Hoon Park, CEO of Husteel.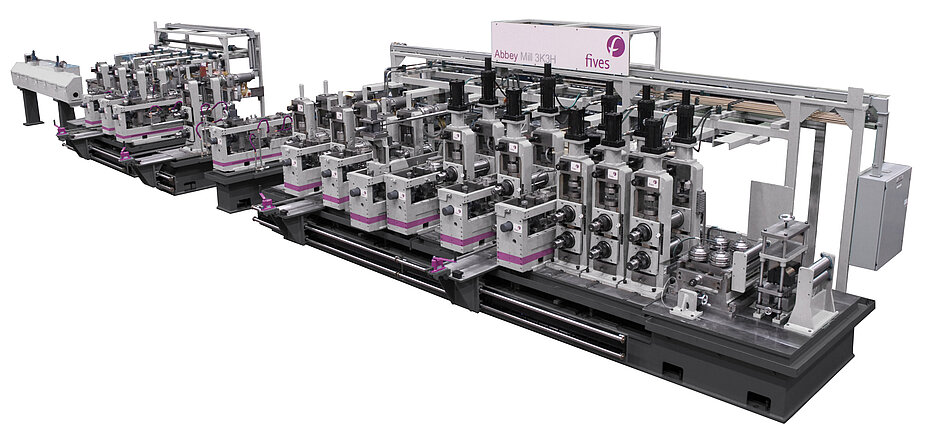 Scope of supply
Abbey slitter
Abbey mill for welded tube and pipe
Bronx 6-roll straightener
Taylor-Wilson end facer
Taylor-Wilson blow out station
Taylor-Wilson triple-head hydrostatic tester
Taylor-Wilson dual-head drifter
Weight measure stencil and coating stations
Taylor-Wilson packaging system
"We are very proud and excited to be part of this new project delivering our complete solution from slitting to tube finishing. This is our largest fully integrated contract with a renowned manufacturer in our history," says Jon Dunn, President & Chief Executive Officer of Fives Bronx, Fives subsidiaries in the U.S. and U.K. Both companies specialize in slitters, mills and finishing equipment under historical brands of Abbey, Bronx and Taylor-Wilson.