At the CIIE, Chinese industrialists praise Fives' expertise and innovative production solutions
The 3rd edition of China International Import Expo (CIIE) was held in Shanghai (China) from November 5 to 10, 2020, with the aim of promoting trade cooperation between China and other countries. Among the exhibitors, Fives presented its offer and innovations, serving many industrial sectors.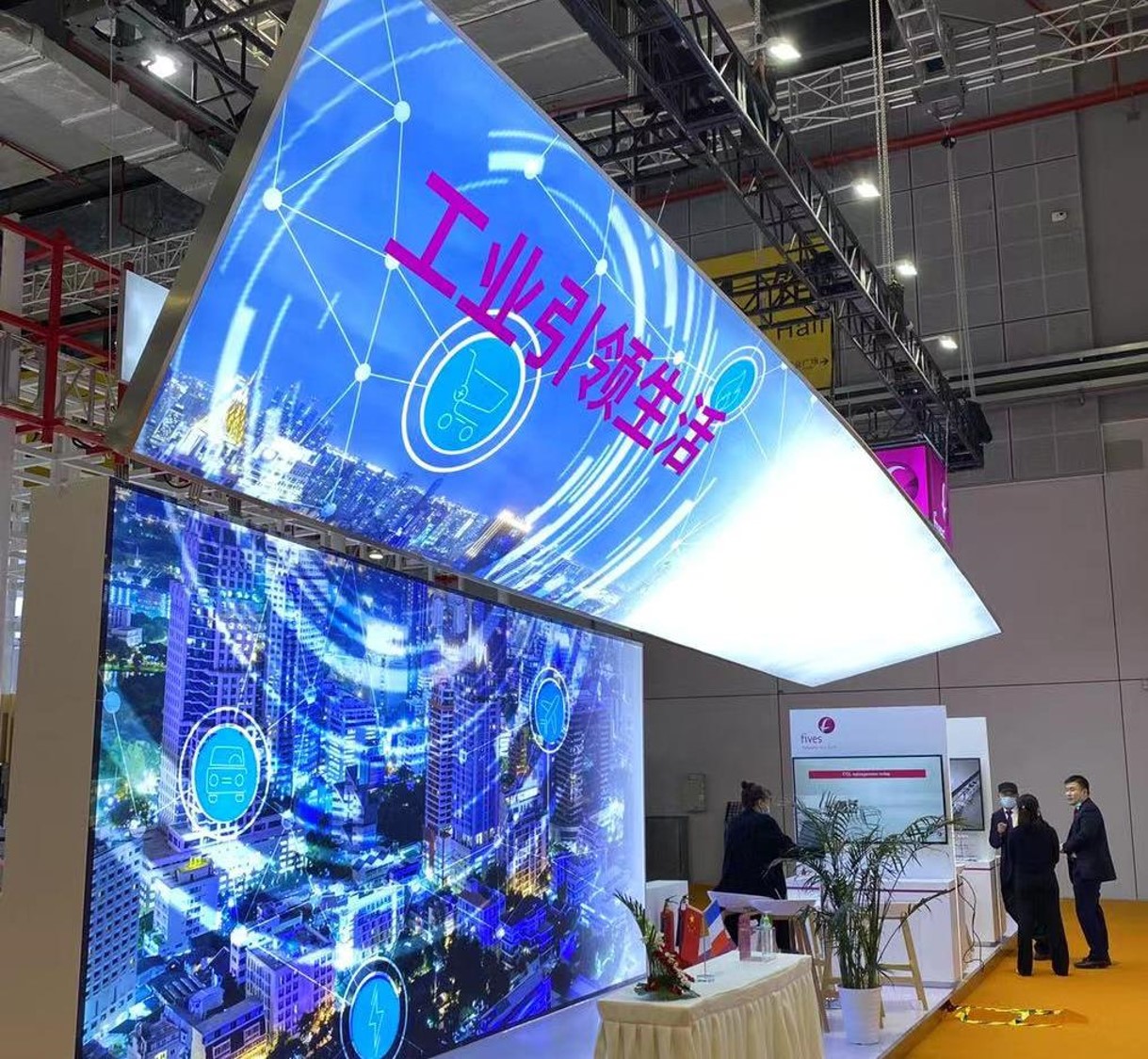 This year, Fives highlighted, through its stand, its new brand signature "Industry can do it" and the diversity of its business portfolio, whether it is process industries (steel, glass, aluminium, cement), solutions for the energy sector, precision machinery or automated systems.
The event was marked by several contract signatures and numerous meetings with industrialists from these sectors, particularly in the steel industry, where Fives is a recognized supplier of equipment and production lines for high yield strength steel.
Innovative Fives solutions for Chinese manufacturers
Fives has been providing solutions to Chinese manufacturers for more than a century. The Group has been established in China for more than 20 years and employs about 600 people. Today, its activity in this country represents about 10% of its turnover.
In China, Fives serves many industries, such as: aeronautics, automotive, e-commerce, energy, glass, steel, cement, ... For instance, the Group has already supplied complete production lines and supplies equipment and systems for grinding, machining, filling and gluing systems, automated production systems, as well as equipment and solutions for energy production and combustion.
The solutions developed by Fives benefit from all the Group's innovation efforts, including investments in the digitalization and automation of industrial production, in order to provide ever greater flexibility and respond to a growing concern for environmental protection.