Ambitious glass project in Brazil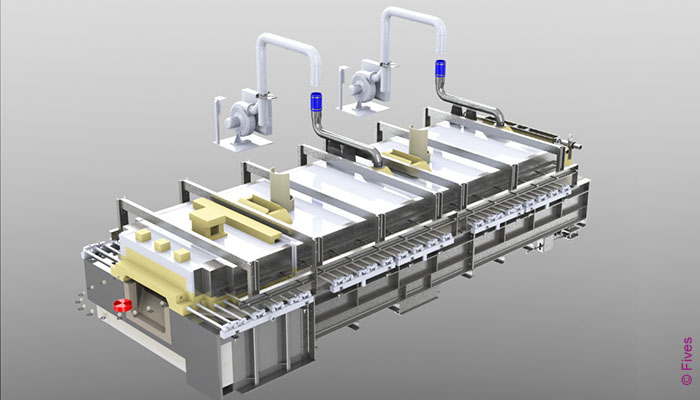 Vidroporto plans to increase production to 370 tons a day of molten glass at its Indústria Videira do Nordeste (IVN) site in Sergipe, Estância, North-East Brazil. The expansion project includes design, equipment and engineering services from Fives for upgrade of the e-boosting capacity in the furnace, and incorporation of an additional high speed glass container production line.
Fives will supply transformers and equipment for the e-boosting system and a complete Prium® BH-F 400 Series T-Tandem Forehearth system to efficiently distribute thermally conditioned molten glass to the 2 x 8 Section IS machines on the new line.
"We, Vidroporto and IVN team are excited with the beginning of the cooperation between our group and Fives, in our expansion project at IVN. This ambitious project, that will install our first independent section machine with sixteen sections, triple gobs, a swab robot is to increase the glass pull of the furnace by 60%. The Fives' support will give us the warranty that it will be a successful project," commented Edson Rossi, President Director of Vidroporto.
Fives has been active in the glass industry for more than 100 years, designing and supplying technologies and equipment for hollow glassware, flat glass and specialty glass of all types.