The tables underneath list the patents and patent applications owned by Fives Group's Process Technologies (PR) Division.
Acting as a patent marking measure, the page constructs public notice, and conforms to the requirements for virtual patent marking of various jurisdictions including the United States (35 U.S.C. §287(a)), the United Kingdom (s. 62(1) PA 1977), India, Australia and South Africa. Additional Fives PR patents and patent applications that are not listed here may exist elsewhere. Products which are commercialized in countries others than the above specified are unconcerned by this virtual patent marking page*.
The following products may be covered by one or more patents and/or patent applications.
The content of this list is regularly updated, the date of the last update is indicated below.
*Unlisted products are to be considered as unpatented in the countries this page targets (i.e. United States, United Kingdom, India, Australia and South Africa).
aluminiumCEMENT & MINERALSCombustion CRYOGENICSSugar GLASSSTEEL Induction Tube & Pipe
Last updated: 30/10/2021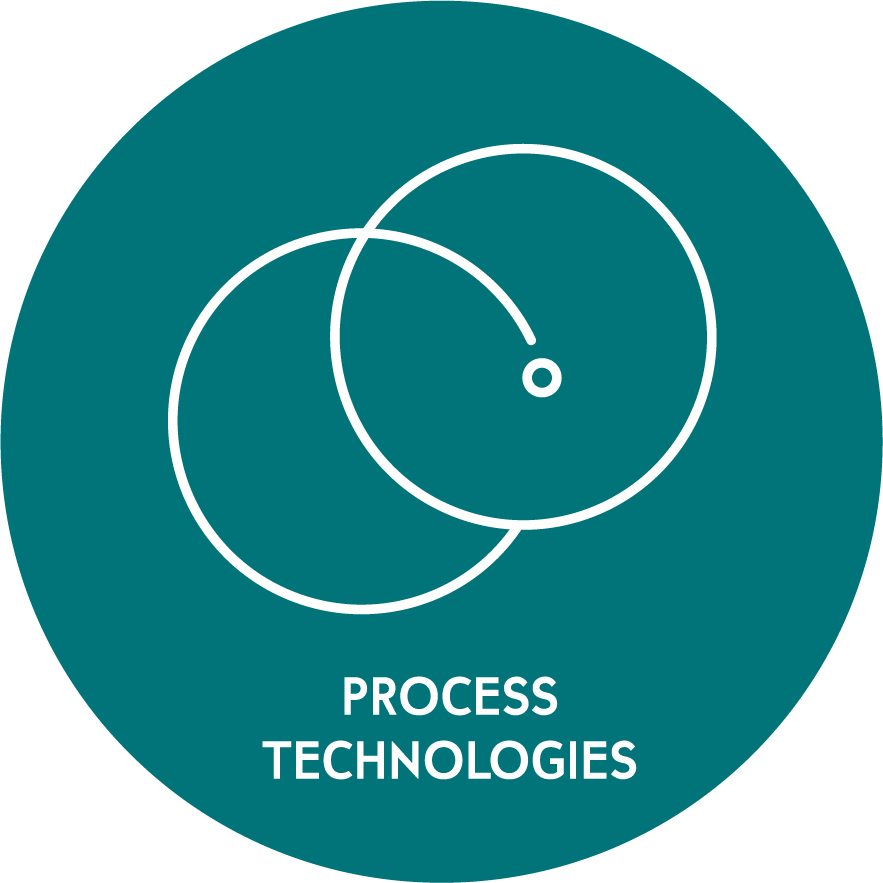 Aluminium
Products

Patents

Anode Rodding Shop (ARS)
IRE002: IN202117002812
ATS
NBREVG035: IN201947051295
Cascade
BREV008: IN258917 ; US7731924
Casthouse

BREV02: US8623271
BREV03: US9416430
BREV05: GB2575648 ; US20200122205

Furnace Tending Assembly (FTA) - tools specific layout
IR7937: IN398929; WO2015092162 ; EP3084331 ; CA2932684 ;
General Handling
IR8118: US10471832 ; EP3261975
Green Anode Plant (GAP)
NBREVG029: IN360138
Pot Equipment (NG anode clamp)
BR3692: AU2006238508; IN272607; ZA200710005
Pot Equipment (sealing jaw)
BR3515: IN229065 ; ZA200501882
Pot Equipment (wedge puller)
IR7433: AU2011273336 ; ZA201209588 ; EP2585625
Pot Tending Machines

IRE001: AU2018251178; EP3610054
IR7961: AU2015226002; IN377980
IR7298: EP2761061 ; GC0005534 ; CA2848967 ;
IR7247: EP2510136
IR7246: EP2430215
IR6869: CA2688730
IR7243: AU2009294473; IN302387; ZA201101893
IR7116: EP2257657 ; CA2713588
BR3696: EP1910211 ; CA2608462 ; GC0001424
BR3651: EP1819847
BR3638: EP1781839 ; CA2570757 ; GC0001097
BR3614: EP1740740 ; CA2560675 ; NO341543 ; RU2370574 ; GC0001660
BR3542: EP1597188 ;

RHODAX 4D
NBREVG033: IN201947033667; ZA201904890
S-YPRIOS
BREV014: IN302860
cEMENT

& MINERALS
Crushing & Grinding Products

Patents

FCB TSV

FFCB-19-02: WO2021043775 ; EP3814016
FCB121: EP3713659

FCB Aerodecantor
FCB101: US8245963 ; IN286111 ; EP2106294
FCB B-Mill
FFCB-19-02: WO2021043775 ; EP3814016
FCB Horomill

FCB114: US10589281 ; IN201717012066 ; EP3204163
FCB109: IN297670 ; US10569277 ; EP2566625
FCB106: US9140295 ; IN354182 ; EP2550462

FCB Rhodax

FCB123: US20200023372 ; EP3615221
FCB119: IN201947033667 ; US20200023372 ; ZA201904890 ; AU2018225355 ; EP3585518
| | |
| --- | --- |
| Pyroprocessing Products | Patents |
| FCB Nova-Gear | FCB116: ZA201705234 ; EP3271108 |
| FCB Precamax | FCB122: EP3724144 ; US20200392041 |
| WHRS | FCB102: IN342345 |
Combustion
Products

Patents

4211

NAC-88: US7402038
NAC-88a: US7837462
NAC-88b: US8002541
NAC-70: US6638061

ACM (4231 control systems)
NAC-92: US8109759
All DMC Systems
NAC-73: US6824383
Control

NAC-88: US7402038
NAC-73: US6824383

DMC (4441 installations)

NAC-109b: US10145557
NAC-109: US9476589

EcoFornax (4225)
NAC-121: US20200340667 ; IN202024016954
Forging / Temperature Uniformity (4441, 4343 for forging installations)
NAC-91: US8083517
FP Space
NAC-98: US8662887
Grate Kiln
NAC-96: AU2010315731 ; IN352645 ; US9250018
LE / LEx

NAC-88: US7402038
NAC-70: US6638061

LNI
NAC-74: US6929469
LSR
NAC-107: US9909755
LZ
NAC-88: US7402038
Pelletizing

NAC-94: AU2012294314
NAC-84: US8202470
NAC-96: AU2010315731 ; IN352645 ; US9250018
NAC-98: US8662887

Rotary Kiln
NAC-98: US8662887
SCV (4204)

NAC-90: US8033254
NAC-87: US7832365

Special Tempest Version (4461)
NAC-118: US10344971
Straight Grate (6535)

NAC-94: AU2012294314
NAC-84: US8202470

TBRT (4340)
NAC-82: US7959431
TBRT II (4340)
NAC-85: US7264466
Twinbed (4343)

NAC-95: US8961169
NAC-74: US6929469
NAC-71: US6652265

Claus Unit Burners
206912: EP2407716
Dedicated Burner Tools

FPI-19-02: WO2021130443
223523: EP3728947 ; US20210172598 ; IN202017023978

Gas Burners

FPI-19-01: WO2021136720
FPI-18-01: WO2020136334

Premix Burners

223524: US20200309364 ; EP3728949
216198: IN3228KOLNP2015 ; EP2981761

Rotary Kiln & Precalciner Burners

218755: US10234137 ; IN201737004263 ; EP3177872
210196: US10060620

Induct Burners
217262: IN201637027210 ; US10378441
Process Burners
EP3336428
cryogenics
Products

Patents

Heat Exchangers

BREV-12: EP3212357 ; US10788274
BREV-13: EP3092066 ; US20160317990 ; US6932264 ; EP1332014

HSMP Centrifugal Pumps
CRY 024: US10954952
Sugar
| | |
| --- | --- |
| Products | Patents |
| Centrifugals | BREV24: EP3453772 |
| Extraction Mills | BREV4: ZA200903905 ; AU2007344369 ; IN292060 |
Glass
Glass Melting Products

Patents

Float Glass Furnaces

V-FS 09-05: EP2483211
V-FS 09-05 B: EP3006410
V-FS 09-09: EP2462066
V-FS 10-03: US9522835

Hybrid Furnaces

V-FS 09-05: EP248321
V-FS 09-05 B: EP3006410
V-FS 10-03: US9522835

Oxy-Fuel Furnaces

V-FS 09-05 B: EP3006410
V-FS 09-09: EP2462066
V-FS 10-03: US9522835
Float Process Products

Patents

Annealing Lehrs

V-FS 16-01: EP3426613
V-FS 05-03: IN319243

Float Glass Furnaces

V-FS 16-01: EP3426613
V-63493: US10519056 ; EP3221271
V-63108: EP2534107
V-FS 05-03: IN319243

Tin Bath Solutions

V-FS 16-01: EP3426613
V-63493: US10519056 ; EP3221271
V-63108: EP2534107
steel
| | |
| --- | --- |
| Digital Products | Patents |
| Eyeron (Intelligent Quality Management) | |
| SmartLine (Predictive Control) | |
| Virtuo (Thermal Optimization) | |
| OptiScale (Scale Optimization) | |
| OptiLine (Strip Line Optimizer) | |
| Smart Monitoring | |
Reheating Products

Patents

Combustion System

R-FS 13-03: US10260743 ; IN201617017959 ; EP3074695
R-FS 10-02: IN340114 ; US9639069 ; EP2591129
R-FS 06-04: IN282436
R-FS 03-03: US7540992

Heat Treatment

R-FS 13-03: US10260743 ; IN201617017959 ; EP3074695
R-FS 05-01 : US8047838

Pusher Furnaces

R-FS 13-03: US10260743 ; IN201617017959 ; EP3074695
R-FS 10-02 : IN340114 ; US9639069 ; EP2591129

Walking Beam Furnaces

R-FS 19-02: WO2021084174
R-FS 16-02: US20190226364 ; IN201917001378 ; EP3475638
R-FS 15-01: US10527406 ; IN201717027610 ; EP3254043
R-FS 13-03: US10260743 ; IN201617017959 ; EP3074695
R-FS 10-02: IN340114 ; US9639069 ; EP2591129
R-FS 06-04: IN282436
R-FS 03-03: US7540992

Walking Hearth Furnaces

R-FS 19-02: WO2021084174
R-FS 16-02: US20190226364 ; IN201917001378 ; EP3475638
R-FS 15-01: US10527406 ; IN201717027610 ; EP3254043
R-FS 13-03: US10260743 ; IN201617017959 ; EP3074695
R-FS 10-02: IN340114 ; US9639069 ; EP2591129
R-FS 06-04: IN282436
R-FS 03-03: US7540992
| | |
| --- | --- |
| Cold Rolling Products | Patents |
| 20Hi Cold Rolling Mills | |
| Skin-Pass Mill | |
| Rolling Process Calculator | |
| Roll Change Robot | |
Strip Processing Products

Patents

Annealing & Galvanizing Lines

L-FS 17-02: EP3601624 ; US20200095652
L-FS 17-01: US20200017934 ; EP3601623
L-FS 17-03: EP3596240 ; US20200131598
L-FS 16-04: EP3555324 ; US20200071788
L-FS 15-03: US11131004 ; EP3397786
L-FS 13-02: US10041140 ; US20180312938 ; EP3077554
L-FS 08-06: IN339459 ; US8918199 ; EP2376662
L-FS 01-01: US6913658
L-FS 15-02: US20180372315 ; EP3390911
L-FS 13-04: US10352556
L-FS 09-08: IN1422DELNP2011 ; US9618200 ; EP2326873
L-FS 19-05: WO2021130422
L-FS 19-03: WO2021074500
L-FS 09-07: IN330392

Combustion Systems

L-FS 15-02: US20180372315 ; EP3390911
L-FS 13-04: US10352556
L-FS 09-08: IN1422DELNP2011 ; US9618200 ; EP2326873
L-FS 09-07: IN330392

Painting & Coating Lines
Pickling Lines
Silicon Steel Processing Lines

L-FS 15-02: US20180372315 ; EP3390911
L-FS 14-01: US11028459 ; EP3212813

Stainless Steel Processing Lines
L-FS 15-02: US20180372315 ; EP3390911
| | |
| --- | --- |
| Induction Products | Patents |
| High-Flux Reheating Inductors | |
| Transverse Flux Induction Heaters | |
| Conventional Induction Heaters | |
| | |
| --- | --- |
| Tube Mills Products | Patents |
| Slitter | |
| Decoiler | |
| Strip Joiner | |
| Accumulator | |
| Mill Technologies | |
| Cut-Off | |
| | |
| --- | --- |
| Tube Finishing Products | Patents |
| Straightening | |
| Hydrostatic Testing | |
| End Finishing | |
| Packaging | |
Induction
Products

Patents

CELES EcoTransFlux

60284: AU785065; EP1349431; IN217116 ; US6693264
61822: IN278714 ; ZA200805523
FCEL 20-01: WO2021170954
Tube & Pipe
Tube Mill Line Products

Patents

Entry Lines
032-C170861: EP3549689
Cut-Offs

038-C200011: US20210260675

032-C170861: EP3549689

025-C151365: EP3670049

Forming Mills

032-C170861: EP3549689

024-C151364: EP3241627

Packaging & finishing
Polishing
| | |
| --- | --- |
| Packaging Products | Patents |
| Robopack (Automatic Packaging System) | |
| Taylor-Wilson Packaging Systems | |
| | |
| --- | --- |
| Straightener Products | Patents |
| Tube Straighteners | 12975: US9579703 |
| Bar Straighteners | |
| Section Straighteners | |
| Rail Straighteners | |
| | |
| --- | --- |
| Finishing Products | Patents |
| Hydrostatic Pipe Tester | 13683: US9279502 |
| Taylor-Wilson Pipe End Finishing | |
| Taylor-Wilson Pipe Drifters | |
| Abbey Drawbenches | |