Expert assembly and a local service
Fives manufactures machines, equipment and production lines for the world's largest industrial groups. Performance and technical expertise are central to our business approach, and have already convinced leaders in the automotive, aeronautics and nuclear industries. We offer a local, attentive service combined with the expertise of a major group.
As a specialist in high-tech industrial piping and welding for over 115 years, Fives offers multi-disciplinary skills and multi-sector expertise to manage your medium- to large-scale projects.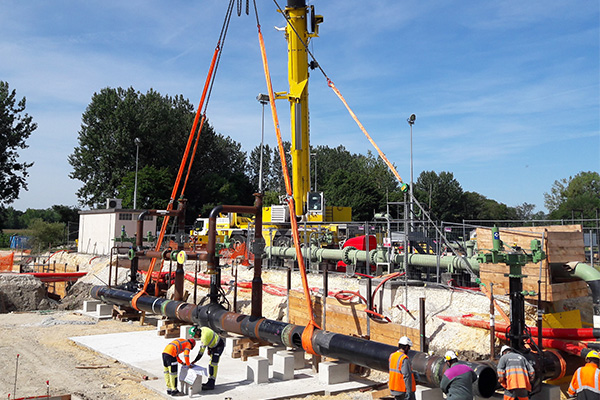 Your EPC projects managed by an expert
By carrying out your new industrial piping projects, Fives can also offer to deliver your EPC projects (Engineering, Procurement and Construction).
Our expert teams supervise your projects, from study to assembly on site.
Through our offer, we can implement tailored solutions adapted to your needs. Fives experts are able to support and advise you, even with your most ambitious projects. After analyzing the brief, plans and implementation documents, or directly at your site, our experts will be able to recommend the best solution thanks to our own study, prefabrication and assembly resources.
Our mobile operational teams can get to work quickly at your sites. We can offer you a tailored service thanks to a responsive approach combined with a perfect understanding of various industries.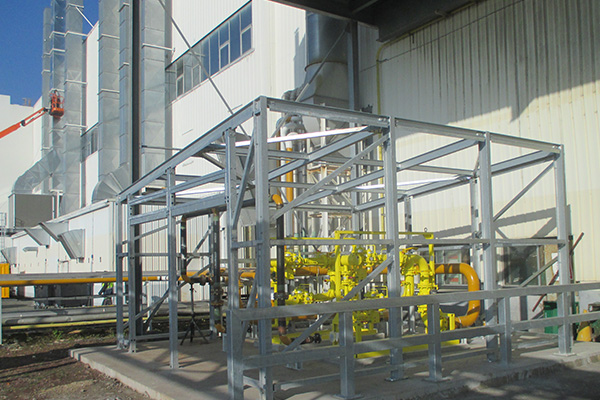 The partner of choice for your new industrial projects
Our highly qualified teams across France allow us to offer a truly local service. Fives can manage projects of any size, even the most ambitious. Our teams can be deployed throughout France to assemble your installations.
Fives manages your new industrial works, ranging from medium-sized projects to major undertakings. In order to carry out your projects successfully, our experts ensure every stage runs smoothly:
Detailed studies
Prefabrication
Assembly and site monitoring
Coordination of subcontractors in related fields (scaffolding, insulation, non-destructive testing, instrumentation, etc.)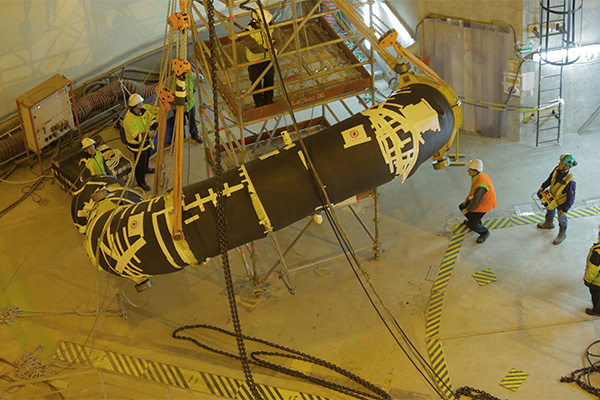 Our expertise in new nuclear works
Fives can support you with all your nuclear projects. Our teams carry out new projects involving conventional islands, nuclear islands and reactors:
Primary and auxiliary piping
Pressurizer expansion lines
Building penetration points
Principal secondary circuit
HP/MP/LP
Machine room
Engineering and supply of specific components (Building penetration points)
Piping studies
Thanks to the expertise it has acquired over many decades, Fives has already been involved in numerous nuclear projects. Our major achievements include our involvement in the new EPR (European pressurized reactors) projects Olkiluoto 3, Flamanville 3 and Taishan 1 and 2 for Areva (supply of primary and secondary piping and assembly).