Benchmark training crafted AND CONDUCTED by

industry experts
What is the Académie Fives Nordon's mission? To help you to maintain and develop your employees' skills.
Backed by Fives' recognized technical expertise in industrial piping, metallurgy, welding, non-destructive testing and regulatory requirements,the Académie Fives Nordon offers an array of exceptional training. Our experts will train your teams in the industrial challenges of today and the future.
Tailoring training to your needs and your teams' needs
Offering high-quality training to our teams is a priority for Fives. We rely on a catalog of over 50 training courses designed with our trainers, who are all experts in their field.
The Académie Fives Nordon allows your employees to access these courses, as well as tailored training to address your specific problems. This training is offered at all our sites in France, but it can also be provided at your facilities and overseas.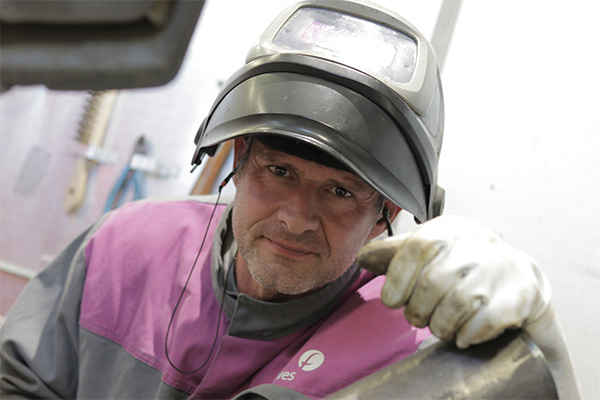 Benefit from our experience in educational engineering
With 115 years of experience, Fives has become the leading French piping manufacturer, acquiring considerable expertise which it passes on year after year.
Over 700 trainees are introduced to our business lines by our team of trainers each year. The same trainers will support your teams. They are primarily Fives specialists.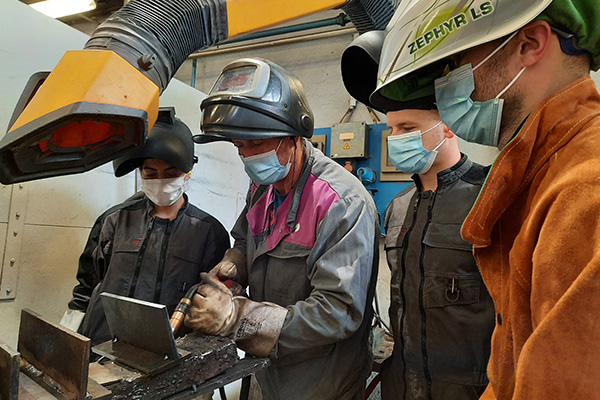 Train your teams in person or via Digital Learning
The Académie Fives Nordon carefully considers your training preferences and aims to draw on the array of teaching methods now available. Our training is offered in person, through Digital Learning or through Blended Learning, a combination of in person and virtual training.
If you choose Digital or Blended Learning, you can train your teams using our digital training platform or directly on your own platform, to which we can add our e-learning modules.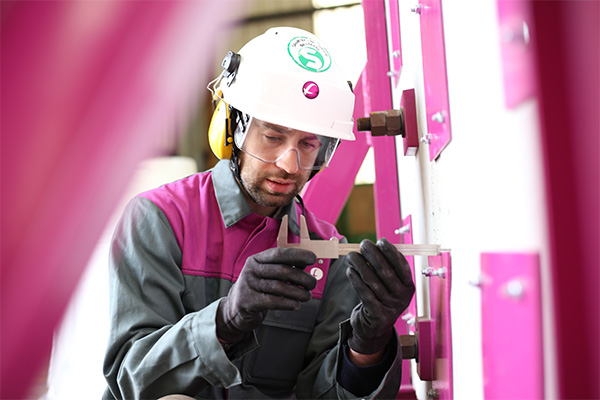 Our support continues even after training
Throughout your teams' training at the Académie Fives Nordon, our experts will remain by your side. Our teams will remain available to support your company and your employees to apply what they have learned.
You can count on our experts' advice to create customized learning tools, as well as your technical mock-ups. They will also be available to address your operational issues in the field.
Satisfaction rate of our trainings
Find out the details of our clients' satisfaction regarding their expectations, the programs and contents proposed, the pedagogy of our trainers, the skills acquired and the practical organization:
Overall satisfaction
92%
satisfied
The content was consistent with what was planned
96%
satisfied
The content was adapted to my level
90%
satisfied
The planned timing was observed
92%
satisfied
The trainer's was within my reach
97%
satisfied
The presentation of the topics addressed was clear and detailled
94%
satisfied
The documentation I was given was clear, usefull, understandable
92%
satisfied
I think I gained new skills thanks to this traning
94%
satisfied
The training area was appreciable
90%
satisfied
The hours were observed
94%
satisfied
My expectations regarding this training
94%
satisfied
"The trainer provides a technical insight that is much appreciated" (mounting training - 21/02/12)
"The trainer is attentive to the trainees" (anchorage training - 21/02/13)
"The discussions and practical workshops are the key points of the training" (bolted joints traning - 21/06/10)