The Fives CortX

story


Fives CortX is a dynamic team of software, vision engineers and data scientists working within the Fives Group. Created in 2016, this subsidiary is the Group's response to a demand for solutions that improve the availability, responsiveness and flexibility of production systems while respecting product quality. Fives CortX puts data at the core of our mission, and our teams strive to facilitate excellence every day.
We are proud to be part of the Fives Group, with the support of its wide network of experts, with whom we partner regularly to bring tailored solutions to our clients .
In 2020, Fives CortX joined La Ruche Industrielle (French for "The Industrial Beehive"), a Lyon-based association of nine industrial businesses. The association, which counts Fives Group as a founding member, unites diverse innovators in exploring concrete problems facing industry today, and collaborating toward solutions.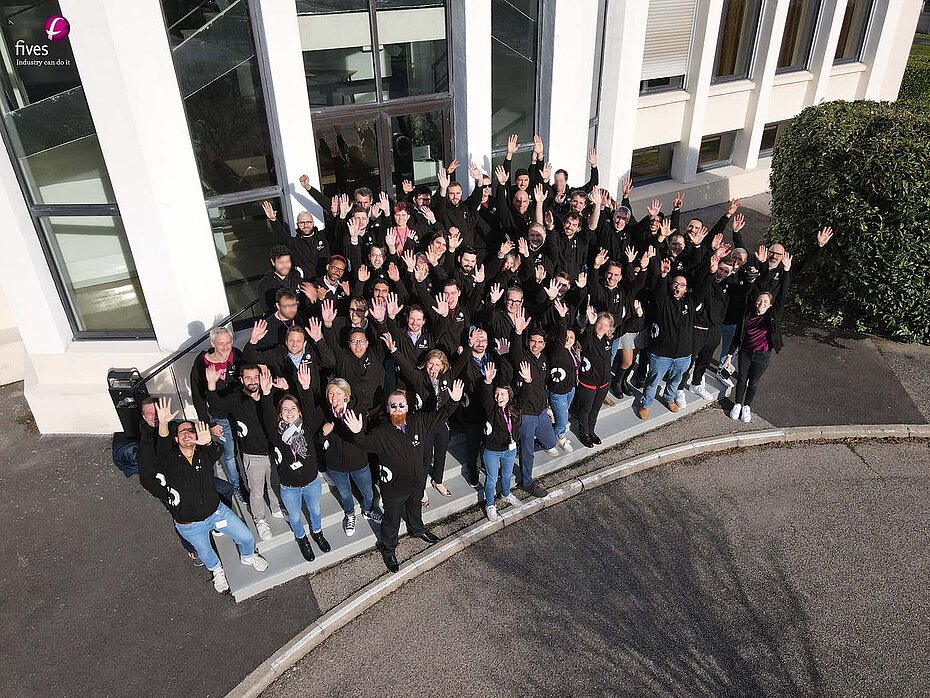 Our DNA: using data, meeting needs and staying agile
Fives CortX sets the standard in the industrial world, drawing on a field approach and a deep understanding of end-users' needs and constraints. Our clients reap the benefits of our flexible structure, on a human scale.
Our data scientists are leaders in data processing, integration and artificial intelligence. They bring together machine knowledge, including predictive maintenance methods and instrumentation, and data science – from data acquisition and advanced signal processing to machine learning and its derivatives.
The Fives CortX team combines an agile project management approach with a powerful, flexible and adaptable solution to fulfill client needs. Our number one objective is creating value for clients and their end users. Our experts use data as a tool to help clients understand their processes better and see where improvements can be made.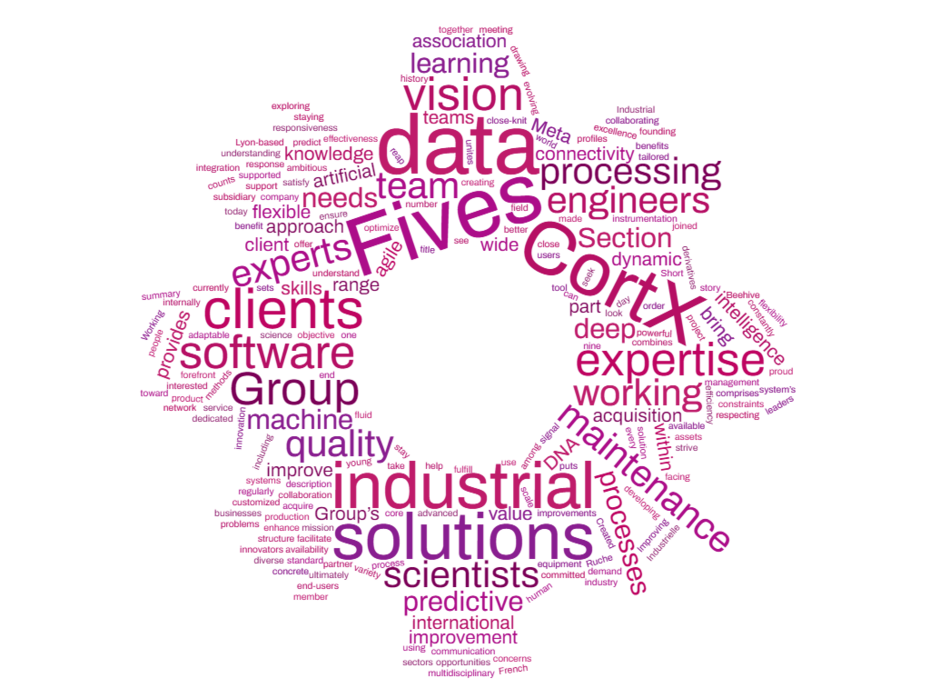 Fives CortX is a young, dynamic and ambitious company within an international multidisciplinary Group. Our close-knit team comprises experts dedicated to industrial data processing, data scientists, software engineers, and vision and deep learning engineers.
The team is constantly evolving, and we seek to acquire a wide variety of profiles and skills in order to benefit from a range of assets to satisfy our clients. We are committed to developing the skills of our people internally to ensure we all stay at the forefront of innovation. We value close collaboration and fluid communication among our teams to optimize our efficiency, effectiveness and client service.
If you are interested in working with us, why not take a look at some of the opportunities currently available.