COMPREHENSIVE MACHINE HEALTH MONITORING TO ANALYZE AND ANTICIPATE ANY SITUATION
Fives' team of data science experts have developed a proven nine-step methodology to conduct a complete predictive maintenance program for our clients across a range of industries. This starts with putting the proper sensors and techniques in place. With these devices, we use our proprietary software to receive data and detect possible areas of concern.
Using predictive modeling, we can help onsite operators observe a machine's health and determine if and when intervention is needed.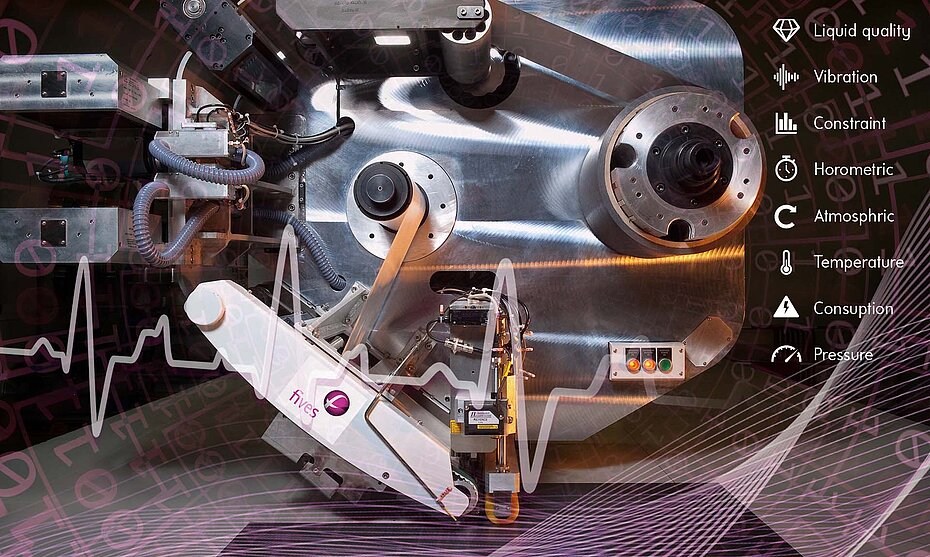 At Fives, we manufacture the machines our clients use in their industrial facilities. Leveraging the data science and predictive maintenance expertise of our CortX team and the knowhow of our Maintenance team, we can help them understand their machines better.
When starting any project with a client, we begin with a deep analysis of their machines and devices. We define whether sensors should be added to a specific machine, and if so, the correct number of sensors. Meanwhile, our Fives Maintenance colleagues identify the optimal location of each sensor on the machine.
Once we have placed the right sensors where needed, we maximize our capacity to observe every task and function that a machine performs. We can thus better detect weak spots in critical sub-systems and solve problems before they happen.
REAL-TIME ADVANCED MONITORING THROUGH ARTIFICIAL INTELLIGENCE
Our artificial intelligence (AI) software can detect the slightest failure indicators triggered by our sensors. That information is transferred immediately to a facility's operators and maintenance technicians. This means there is no lag time between the discovery of a potential issue and the ability to react to it. No matter what the problem, from vibrations to changes in pressure or temperature, our powerful AI will catch the anomaly.
Our data science experts in the field leverage AI in the service of our clients. We work to continuously refine our AI, always ready to help clients throughout their facilities' lifecycles. Strengthened by our proven processes and our AI machines, as well as by the entire Fives global network, we can respond to any question or problem our client may have.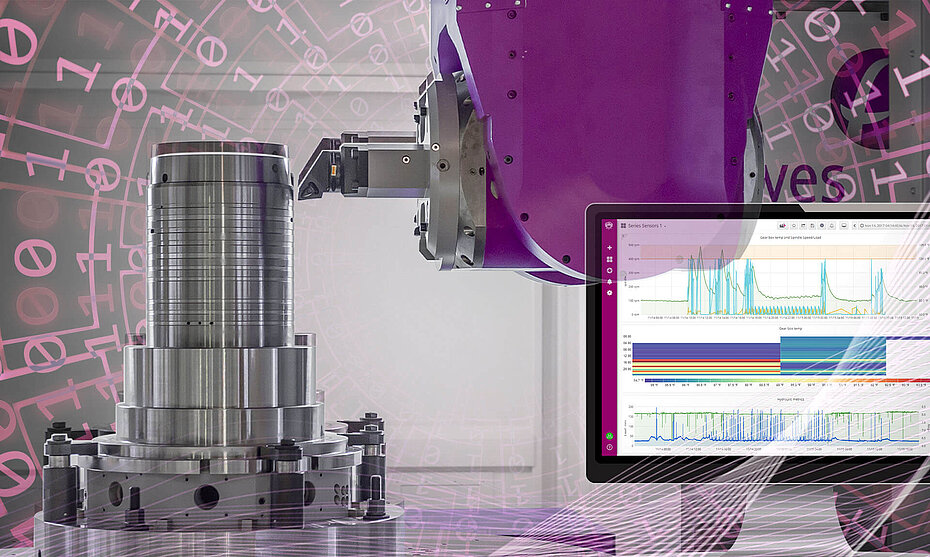 PROACTIVELY RESPONDING WITH PREDICTIVE MODELING
Beyond simply capturing data anomalies and reacting in real time, our systems calculate the remaining useful life of any component based on collected data. In this way, we can help our clients predict points of weakness before anything is evident.
By building upon accumulated data, MaIA provides continually updated diagnostic charts and analytics to ensure that a site continues to run at its maximum operability. End users thus remain assured that their equipment and machines are under constant surveillance and face minimum failure risk.