Accurate, flexible and compact, the LT1e is ideal for high performance camshaft grinding, including concentric and non-concentric components.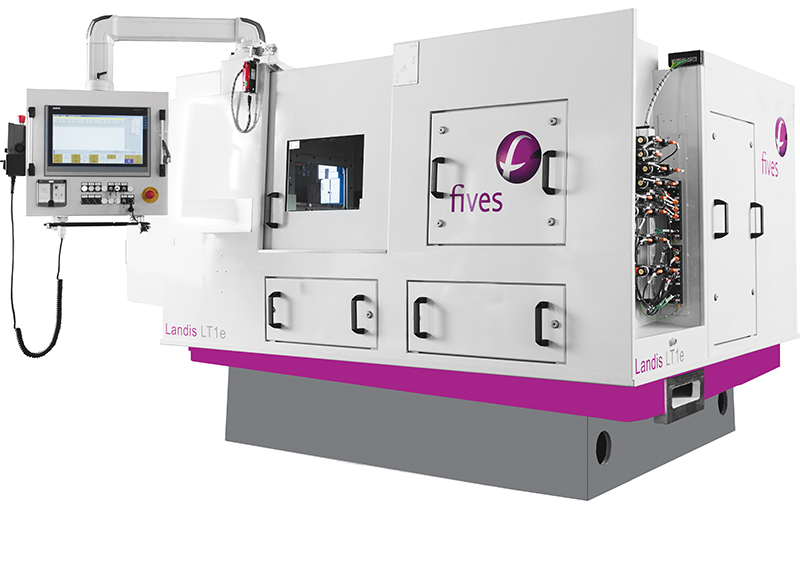 Unrivalled quality and cycle time in a compact solution
The Landis LT1e takes the technology of a larger machine and incorporates it into a reliable and compact grinding solution. Providing high productivity and precision grinding for smaller 4 or 6 cylinder camshafts, including short-run production of concentric and non-concentric diameter shafts.
Check out our Landis LT1e flyer to learn more.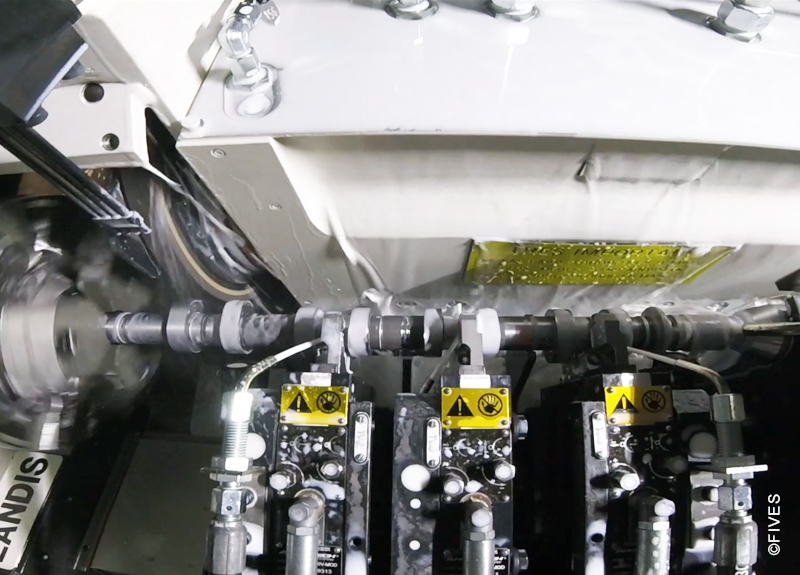 High performance camshaft grinding with the Landis LT1e
Designed for high-volume production of camshafts and other precision components with:
Concentric & non-concentric diameters
Eccentrics
Profiles
Tapers
Chamfers
Faces
flexibility for intricate applications
With a fully hydrostatic spindle and way system, in addition to linear motor technology, the Landis LT1e provides reliable high-precision grinding. An optional swivelling wheelhead with infinitely variable hydrostatic control makes repositioning easy and adds flexibility for intricate applications.
The Landis LT1e uses CBN grinding wheels and is also available in two component length capacities; 500 mm and up to 1,200 for heavier-duty operations.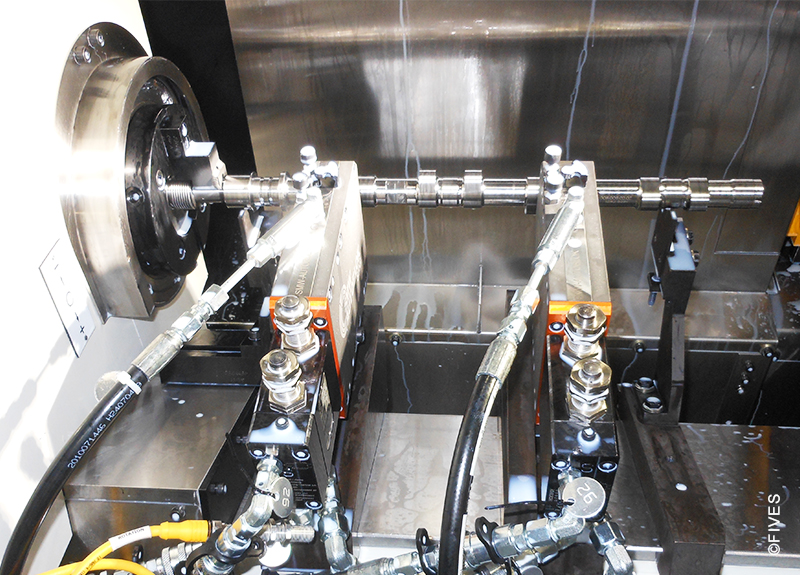 Ergonomic loading helps ensure cycle time is kept low and parasitic time is reduced to a minimum. The Landis LT1e also features easy access for simple, one-man wheel change.
Dual spindle options are available.
Landis LT1e 500
Landis LT1e 1200

GRINDING CAPACITY

Max. component swing

150 mm

Max. grinding length

500 mm

1,200 mm

Center height

220 mm

Max. workpiece weight

250 kg

CBN grinding wheel

Wheel type

CBN

Max. wheel Ø

350 mm

Max. wheel width

65 mm

Wheel surface speed

200 m/sec

Spindle power

40 kW

WORKHEAD & FOOTSTOCK

Type

Live spindle

Workhead speed range

0 - 600 rpm

Workhead drive power

5.5 kW

Max. workhead motor torque

230 Nm

Type

Hydraulic operated

Footstock stroke

50 / 80 / 160 mm

AXES

Linear guide ways

Hydrostatic

Grinding spindle

Hydrostatic

Drive

Linear motor

Dimensions

Dimensions (W x D x H)

4,330 x 5,650 x 2,385 mm

5,530 x 5,650 x 2,465 mm

Machine weight

9,800 kg

12,000 kg
Landis LT1e 500
Landis LT1e 1200

GRINDING CAPACITY

Max. component swing

5.9"

Max. grinding length

19.7"

47.2"

Center height

8.7"

Max. workpiece weight

551 lb

CBN grinding wheel

Wheel type

CBN

Max. wheel Ø

13.8"

Max. wheel width

2.6"

Wheel surface speed

656 ft/sec

Spindle power

40 kW

WORKHEAD & FOOTSTOCK

Type

Live spindle

Workhead speed range

0 - 600 rpm

Workhead drive power

5.5 kW

Max. workhead motor torque

230 Nm

Type

Hydraulic operated

Footstock stroke

2" / 3.2" / 6.3"

AXES

Linear guide ways

Hydrostatic

Grinding spindle

Hydrostatic

Drive

Linear motor

Dimensions

Dimensions (W x D x H)

14' x 18.5' x 7.8'

18' x 18.5' x 8.2'

Machine weight

21,605 lb

26,456 lb