Reducing the cement industry's carbon footprint
Calcined clay is widely recognized as a sustainable substitute for cement clinker in the production of cementing materials. Reducing clinker use by 50% and replacing it with calcined clay has no impact on the final concrete resistance, but offers a 40% reduction in CO2.
Fives' FCB Flash Calciner is a comprehensive clay calcining solution that helps our clients meet both production and environmental goals. Committed to driving innovation for a more sustainable cement industry, we are proud to offer cost-effective and environmentally friendly equipment.
Flexible and reliable calcination of a wide range of materials
Our FCB Flash Calciner can be used with a wide range of clay materials. Its advanced technology prevents the raw materials from overheating. This is essential for producing highly amorphous pozzolan (an alternative cementing material) through calcination of kaolin or of clays containing kaolinite.
The equipment offers emissions reduction along with many other benefits:
High flexibility due to exceptionally fast warm-up
Stable temperature control
Accurate control of kaolinite dehydroxylation
Highly activated clay
Low energy consumption through heat recovery
Variable capacity
Outstanding end product with high consistency and low attrition
Lower maintenance needs
Compact footprint
Low CAPEX for new plants
Simplified management thanks to its state-of-the-art automation system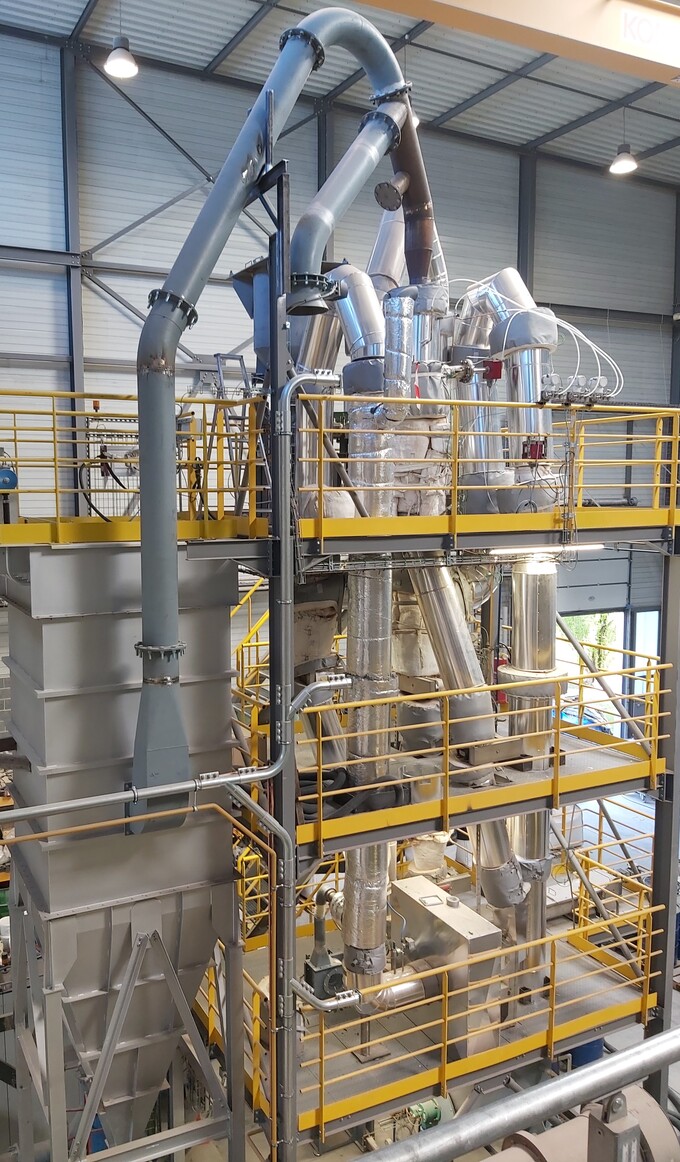 A complete turnkey solution for high-capacity plants
Drying and grinding raw material
Crushed material (<50 mm / <2 in) is ground with a dedicated mill and classifier for increased fineness (<100 μm)
Raw materials are dried using hot gases from the preheater outlet
Once the dried material has achieved <0.5% humidity, it is conveyed to the top of the preheater
Preheating and calcining
The FCB Cyclone provides two stages of preheating and one stage of calcining
The FCB Flash Calciner is based on indirect firing providing an optimum temperature control and the possible use of alternative fuels and other energy sources
Cooling
High-efficiency cyclones offer a two-stage cooling process, featuring:
Low pressure drop
Slope at inlet to avoid build-up
Large cone outlet for smooth material flow
Upper cyclones designed to boost efficiency
Heat recovery
Color control through a reduction of iron oxides