Fives announces strategic partnership with AutoStore and strengthens its position as an integrator of cutting-edge automated solutions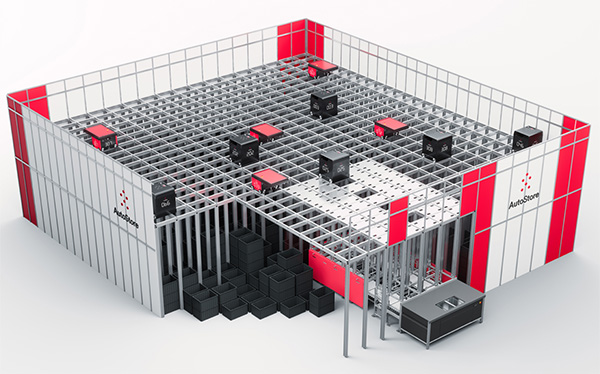 Providing customers with an omnichannel capability
E-commerce, retail and 3PL customers already trust Fives to automate their processes with high-speed conveying, sortation and case picking solutions.
AutoStore technology is complementary to Fives' technology portfolio and will enable Fives to broaden its offering to piece picking to support its customers in omnichannel automation challenges, while giving AutoStore the extra boost needed to tackle the French, Spanish and Italian markets where Fives demonstrates leading positions.
Fives will develop AutoStore projects, enabling customers to achieve superiority in terms of density, throughput and reliability over their competitors and therefore seizing opportunities on micro fulfillment centers and additional markets.
Modular and complete solutions integrating robotics
The simple AutoStore design allows for a wide variety of cost-effective solutions, from small "stand-alone" systems to large systems with more than 100,000 bins as part of an overall logistics or production facility.
Fives, through its Smart Automation Solutions Division, will be able to market, configure, install, and maintain the AutoStore system as a subsystem or as a stand-alone solution.
"We continue to grow at a strong rate, and we are therefore delighted to be partnering with AutoStore, a recognized key player in the industry, as it will enable us to expand our market presence, with the global support of both teams", said Massimiliano FOCHETTI, Global EVP Sales and Marketing for Fives' Smart Automation Solutions Division.
"AutoStore is delighted to bring on Fives as a partner to strengthen our network of distributors and system integrators. We have great expectations for the partnership, and especially welcome Fives strong presence in Southern Europe," declared Karl Johan LIER, CEO of AutoStore.