The Fives Group IMOCA went back at the top of the drift boat rankings, thanks to a path more to the West, compared to other direct competitors. Even after 8 days and 8 nights racing, the battle is still raging!

After the long path towards the West touching a windless area, Louis returns to strategic maneuvers on this Transat Jacques Vabre Normandie Le Havre! The Fives Group duo works since yesterday on placing themselves correctly for the new weather conditions appearing. They also try to compete with their two most direct competitors. Adapting to the environment, as always, while getting the best out of it.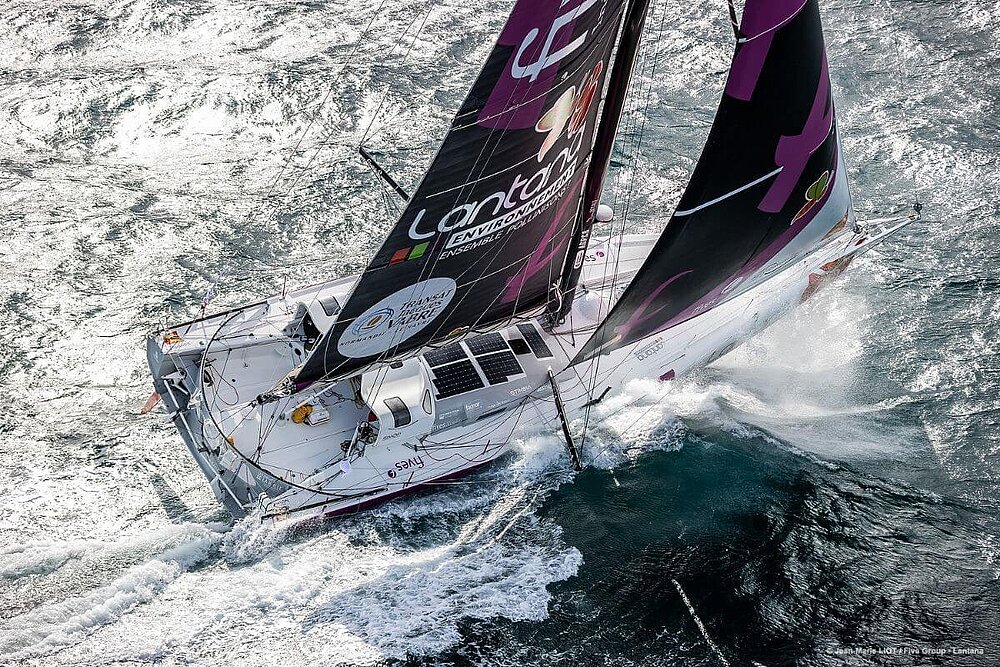 Moving environment
A depression is forming West of the Azores, almost on the trajectory of competitors choosing a northern route. Louis and Rémi will benefit from this vast whirlwind to get some helpful winds before sailing slightly more South afterwards. They try to exploit this changing environment as best as they can.

Thursday, another, more powerful depression, will break the high pressures blocking the road to the West Indies, while absorbing some of the trade winds. Double profit for those choosing a northern route: sail easily toward their goal while those South should be slowed down.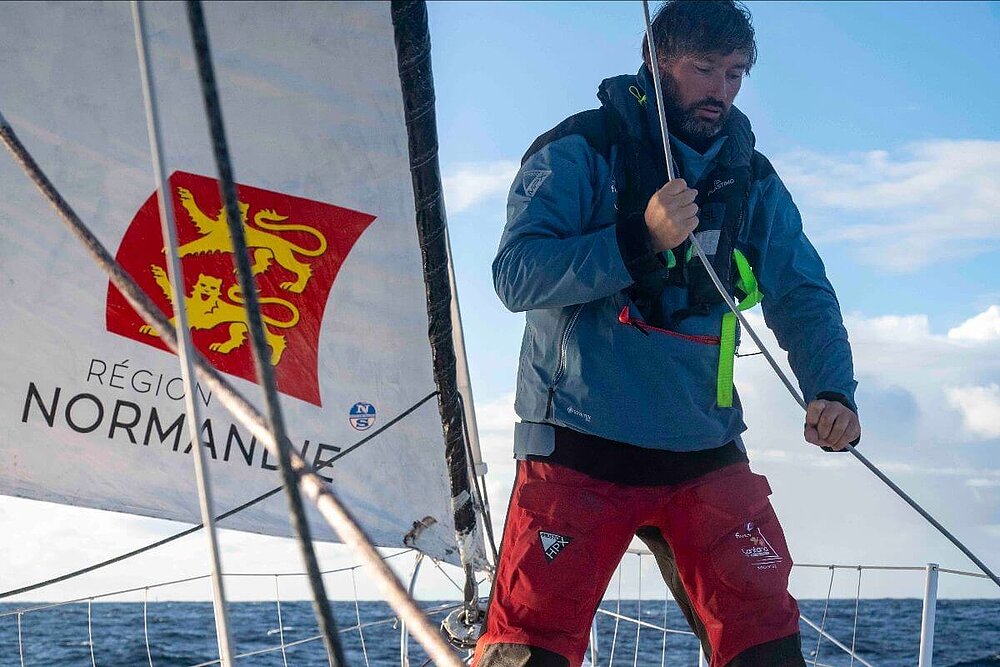 To have the guts
Throughout the day, weather conditions are getting clearer. But, one week ago, Louis and Rémi took an educated risk to engage within the path they have chosen. Nothing is for sure and they need to preserve tools but also themselves. 2,200 miles (more than 400km) are still left and unforeseen surprises are the daily lot for sailors.

Heavy squall
Yesterday evening, a rather violent squall surprised Louis and Rémi. The boat layed down, keel and ballast filled the wrong side. The duo managed to get everything back in order fast. Nothing broken, but... everything can happen.
A respectuous and circular sporting event
The Fives IMOCA is an "upcycled" boat. Thanks to Louis, it lives a 2nd life!
Louis and his team gave a new life to a very damaged IMOCA because of a fire. This refurbishment undertaking was a real technical challenge... that succeeded in only 10 months!
Louis and his team continue to apply this upcycling principle and optimization research with a constant effort on sobriety throughout this Vendée Globe program.
Louis is also very keen on respecting everyone's work and giving a chance.
The Fives Group, a major partner in this Vendée Globe program, has been seduced by such commitment and values, as it shares the same values and responsibilities.
Fives, your partner for a more virtuous industry
For over 200 years, the Group has designed the breakthrough solutions and technologies that make industry what it is. From the first railways to the Eiffel Tower, through the spatial conquest, Fives always spearheaded the industry of the future. Pioneering decarbonization, the Group is an unconditional partner of the industry's energy transition. Through digitization, the promotion of a circular economy and the development of new processes and new energy sources, Fives puts its technological leadership to its customers' service.
www.fivesgroup.com