Last day sailing for our Fives Group duo. At 10AM this morning, they are still 14th on the general ranking and 2nd on drift IMOCAs during this Transat Jacques Vabre Normandie Le Havre. Louis and Rémi were speeding their way at more than 19 knots during the tropical night, 300 miles away (550km) the flower island.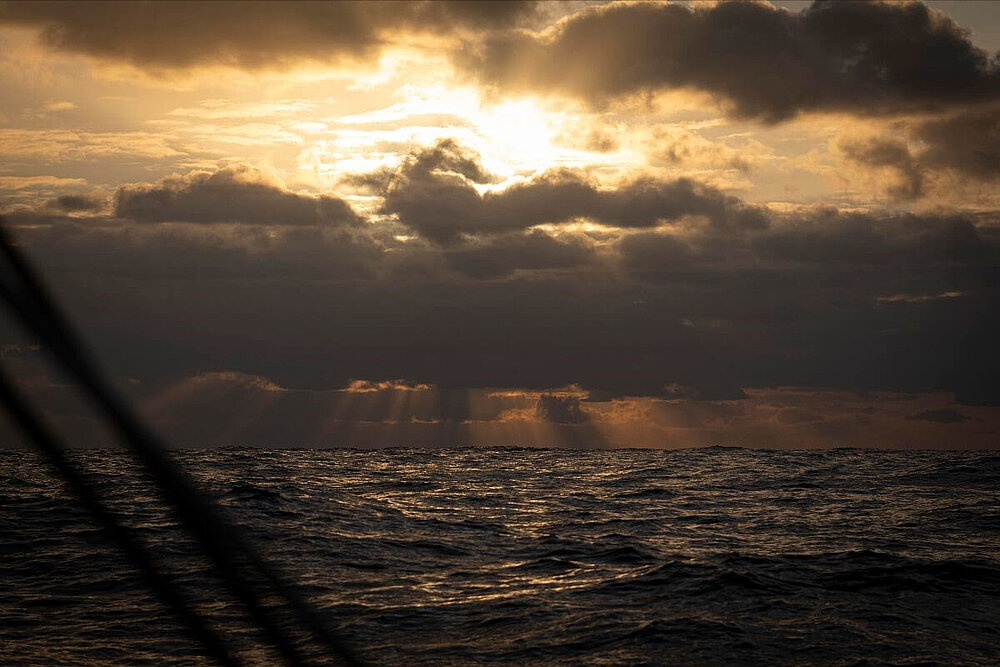 Chasing issues
There is barely 20 to 25 hours left racing. Benjamin Ferré (a.k.a Benjamin envoie le pépin) and Pierre Le Roy (Le Monnoyeur – Duo for a job), the first of the drift boats, are 20 miles ahead. That's 10 less than yesterday and 20 less than the day before yesterday... So, Louis and Rémi will forget about the tiredness (there are high chances that they don't even feel it) in order to get closer and closer.

Tropical torpor ahead
The day begins near the West Indies. The Azores are still here. Not too powerful, but they allow racers to glide fast toward the goal. They take maximum advantage of it: the night will be calm. Very calm. Too calm to sail their boat, even a racing one.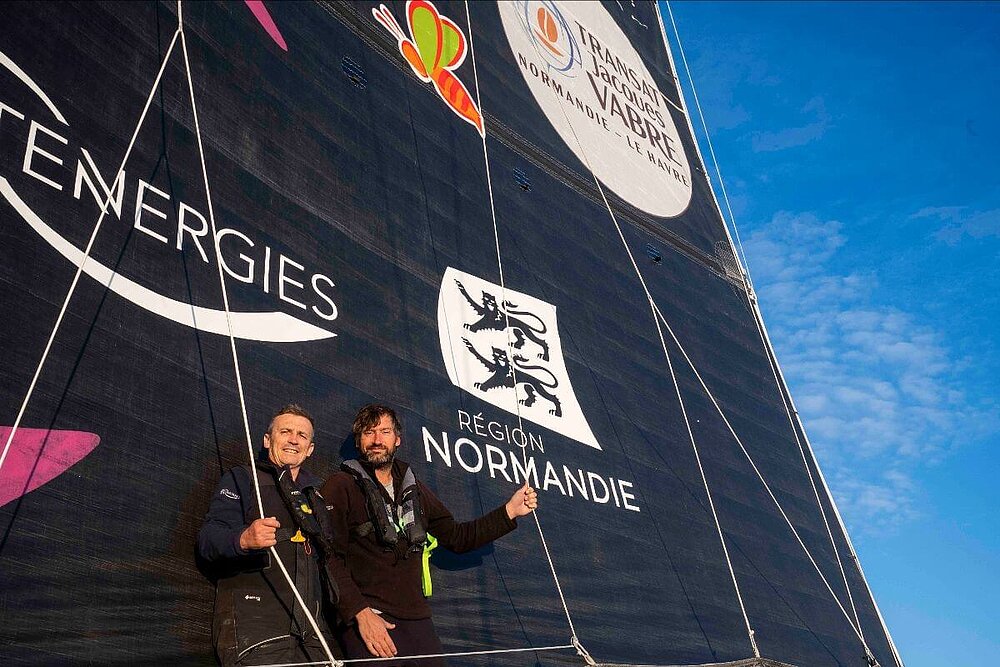 See you tomorrow!
The suspense will stay up until the very last miles. Performance too, whatever will happen to the Fives Group duo during this fascinating route du café.

Louis and Rémi are expected at the finish line tomorrow morning (end of the night or very early morning), local time. That's mid-day for Normandy!
A respectuous and circular sporting event
The Fives IMOCA is an "upcycled" boat. Thanks to Louis, it lives a 2nd life!
Louis and his team gave a new life to a very damaged IMOCA because of a fire. This refurbishment undertaking was a real technical challenge... that succeeded in only 10 months!
Louis and his team continue to apply this upcycling principle and optimization research with a constant effort on sobriety throughout this Vendée Globe program.
Louis is also very keen on respecting everyone's work and giving a chance.
The Fives Group, a major partner in this Vendée Globe program, has been seduced by such commitment and values, as it shares the same values and responsibilities.
Fives, your partner for a more virtuous industry
For over 200 years, the Group has designed the breakthrough solutions and technologies that make industry what it is. From the first railways to the Eiffel Tower, through the spatial conquest, Fives always spearheaded the industry of the future. Pioneering decarbonization, the Group is an unconditional partner of the industry's energy transition. Through digitization, the promotion of a circular economy and the development of new processes and new energy sources, Fives puts its technological leadership to its customers' service.
www.fivesgroup.com