The big gust of wind has gone, Rolex Fasnet Race competitors can now rest for a little while. IMOCAs are soon to cross Land's End on the far South West reach of England. This passing, will mark their entrance into the Celtic Sea and, more than anything, the end of a long series of battles against the wind and flow.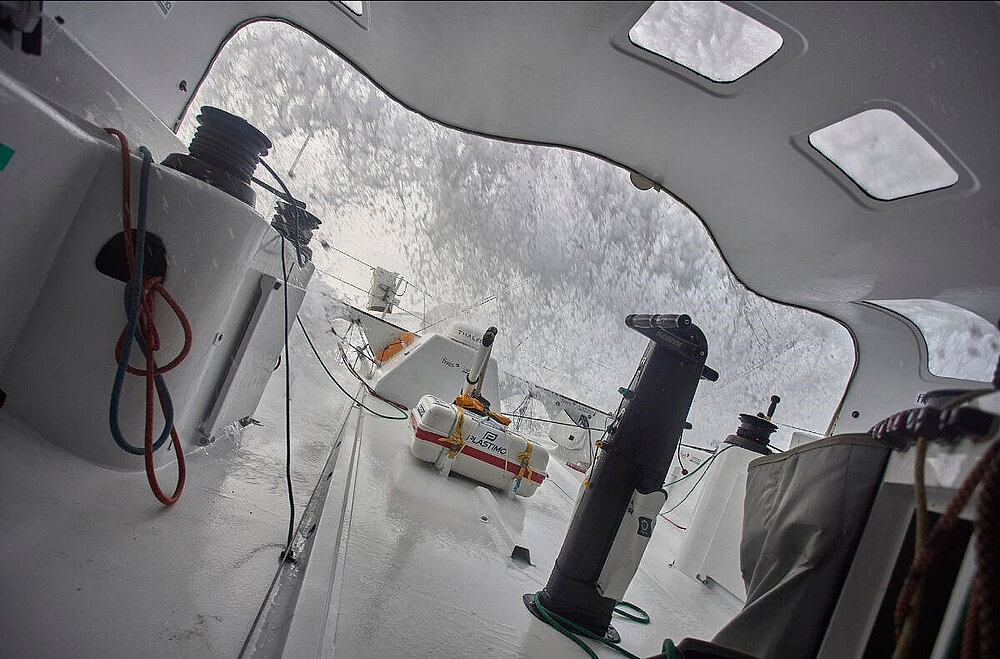 These first racing hours have troubled sailors and equipments alike. With a steady 30 to 35 knots, gusts at 40 knots (75 km/h) in a complex sailing zone due to the coasts, the flow and dense sea traffic. The best road was more or less next to the coast, depending on the flow... Not quite simple to sail under these conditions, moreover at night!

Louis and Rémi played their cards right in this technical and physical game. They are placed 20th this morning, battling against another same-gen IMOCA.

The Fives Group – Lantana Environnement duo should cross Land'End early in the afternoon, this Sunday. They will then be able to open their sails and accelerate into a better road than the Channel's.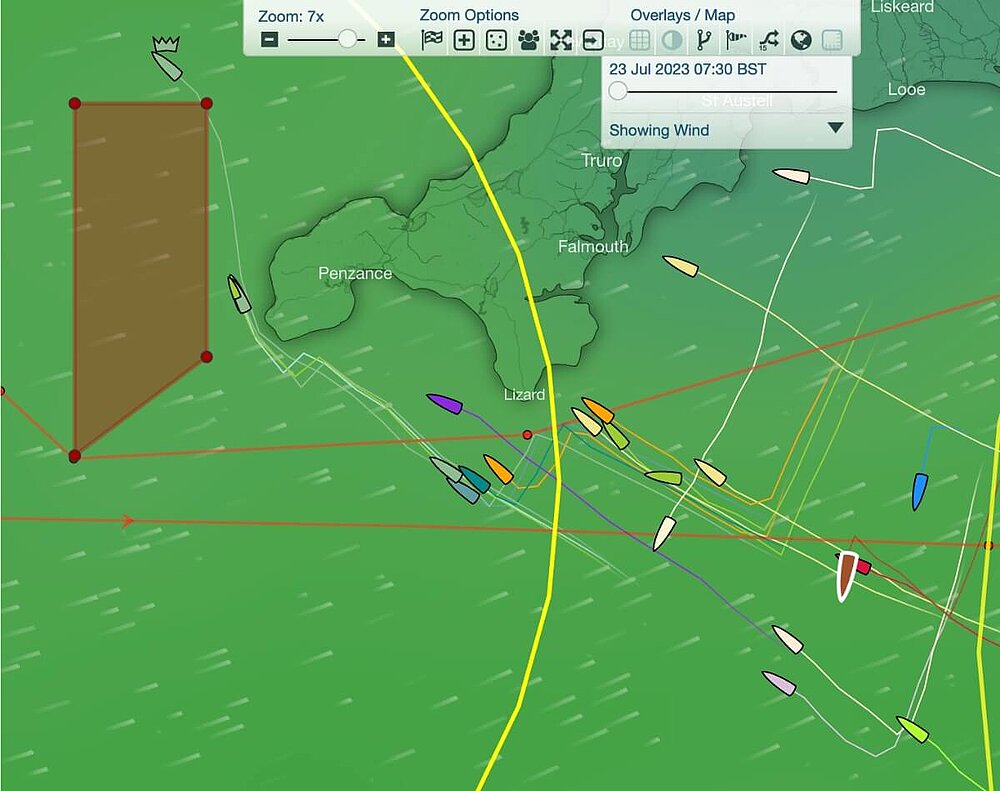 A respectuous and circular sporting event
The Fives IMOCA is an "upcycled" boat. Thanks to Louis, it lives a 2nd life!
Louis and his team gave a new life to a very damaged IMOCA because of a fire. This refurbishment undertaking was a real technical challenge... that succeeded in only 10 months!
Louis and his team continue to apply this upcycling principle and optimization research with a constant effort on sobriety throughout this Vendée Globe program.
Louis is also very keen on respecting everyone's work and giving a chance.
The Fives Group, a major partner in this Vendée Globe program, has been seduced by such commitment and values, as it shares the same values and responsibilities.
Fives, your partner for a more virtuous industry
For over 200 years, the Group has designed the breakthrough solutions and technologies that make industry what it is. From the first railways to the Eiffel Tower, through the spatial conquest, Fives always spearheaded the industry of the future. Pioneering decarbonization, the Group is an unconditional partner of the industry's energy transition. Through digitization, the promotion of a circular economy and the development of new processes and new energy sources, Fives puts its technological leadership to its customers' service.
www.fivesgroup.com