Frugality is cool and good for planet Earth

Can we get inspired by the sailors' (innovating) sobriety in everyday's life?
Like every sailor, once in open sea, Louis Duc has no other choice than being autonomous: no running water, the need to produce his own electricity, no WiFi, no gas pump... and no repairman or hardware store to be seen if anything breaks, which happens roughly once a day!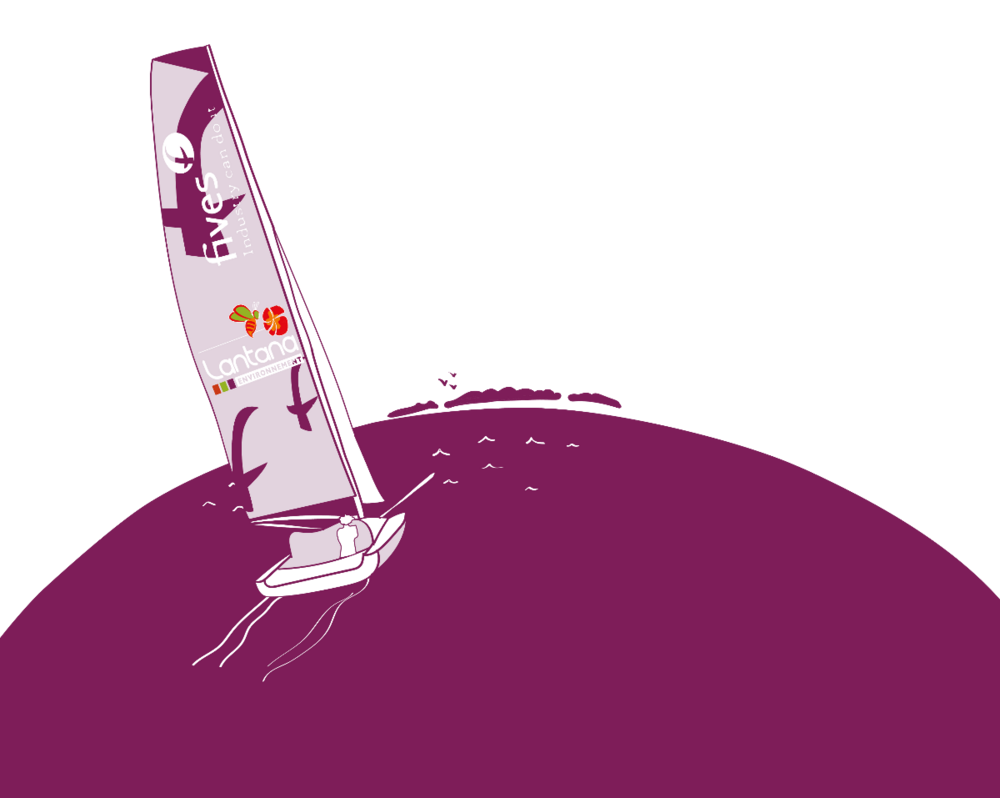 So, how does he manage it?
To overcome the absence of external resources, the 1st answer is sobriety. The second one, compatible with the first one, is renewable energies. In order to face possible technical issues, one needs to repair and/or invent alternative solutions. In any case, frugality and inventiveness are keys to go forward and stay in the race.

And you, how do you manage?
Louis Duc, ou Norman skipper preparing the next Vendée Globe, had the idea to talk to children to question themselves regarding water & electricity consumption, but also to play, disguise, invent, ... All in all, to give them an opportunity of a fresh look on water that runs from the tap, light appearing in the room with a simple click, 4G connectivity of connected devices, ...
And, why not, to show them they can search and find solutions to consume less and better?
Louis Duc, Fives Group IMOCA Skipper
"You'll see, innovating sobriety is fascinating! You will discover that you already have everything you need: you just need to be creative and have some basic technical knowledge (mechanics, electricity, science, maths, geometry, ...). You will now listen your teachers in a very different way... *wink*"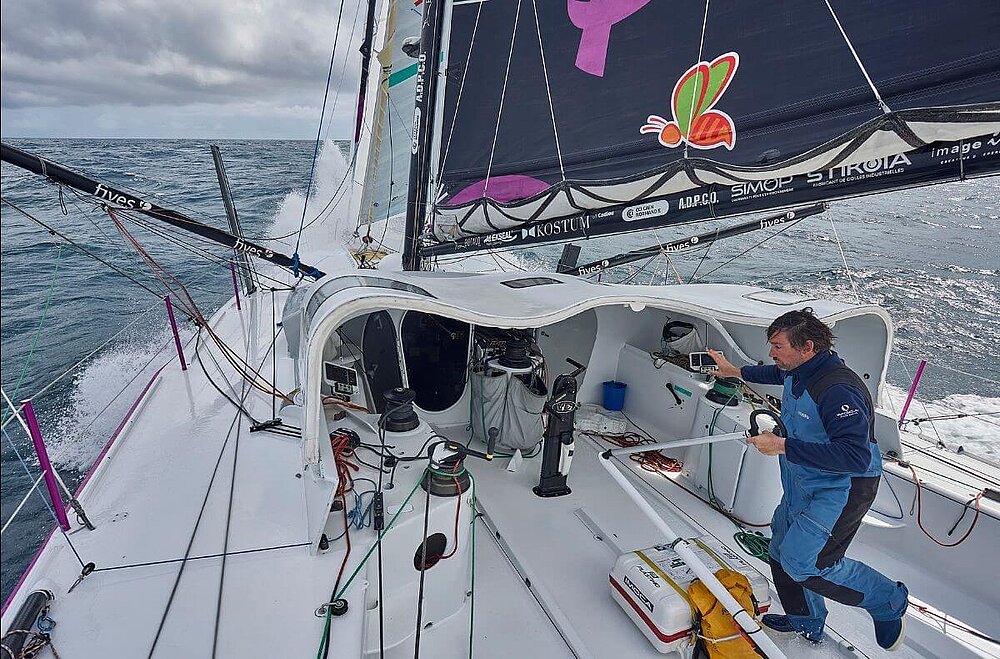 Louis and Rémi in their BEST GYM ROOM EVER!
5 months before the Transat Jacques Vabre Normandie - Le Havre, here's a beautiful training session for Louis Duc and Rémi Aubrun on the Fives Group IMOCA!
A 3RD life for Louis' sails
The association les Enfants de la Balle that Louis has sponsored for several seasons now, created bags & pencil cases with Louis' sails. This was made through the help of the R'Bag workshop (dedicated to inserting disabled people).
Setting sail on the Rolex Fastnet Race
Next month, on July 22nd, Louis Duc and Rémi Aubrun (future Louis' co-skipper on the Transat Jacques Vabre and designer of the IMOCA's new sails) will launch into the Rolex Fastnet Race!
This race is generally very technical. It lasts 695 miles (1,200 km)- between the Isle of Wight, the Fastnet and Cherbourg. That will be the very first race of our Louis/Rémi duo.
695 miles to find their feet, talk casually and tactically, while thinking about the next transatlantic!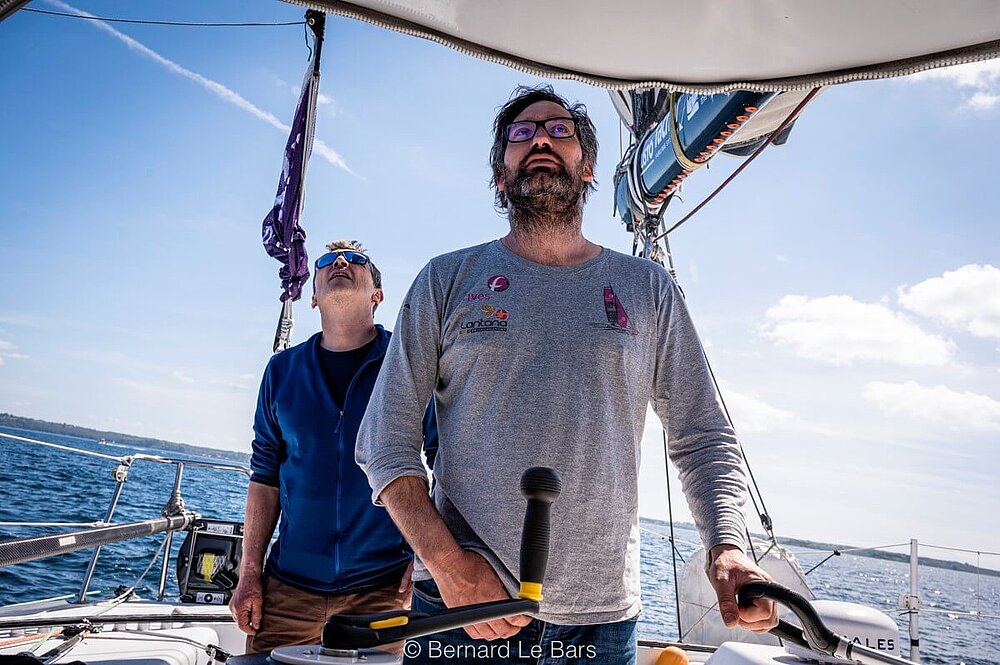 A respectuous and circular sporting event
The Fives IMOCA is an "upcycled" boat. Thanks to Louis, it lives a 2nd life!
Louis and his team gave a new life to a very damaged IMOCA because of a fire. This refurbishment undertaking was a real technical challenge... that succeeded in only 10 months!
Louis and his team continue to apply this upcycling principle and optimization research with a constant effort on sobriety throughout this Vendée Globe program.
Louis is also very keen on respecting everyone's work and giving a chance.
The Fives Group, a major partner in this Vendée Globe program, has been seduced by such commitment and values, as it shares the same values and responsibilities.
Fives, your partner for a more virtuous industry
For over 200 years, the Group has designed the breakthrough solutions and technologies that make industry what it is. From the first railways to the Eiffel Tower, through the spatial conquest, Fives always spearheaded the industry of the future. Pioneering decarbonization, the Group is an unconditional partner of the industry's energy transition. Through digitization, the promotion of a circular economy and the development of new processes and new energy sources, Fives puts its technological leadership to its customers' service.
www.fivesgroup.com