The Fives IMOCA skipper has the pleasure and honour of sponsoring the 2023 EDHEC journey race! For this self-taught man, now managing a professional racing team on the next Vendée Globe, this sponsorship is a nod, an honour and the occasion to remind everyone that your learn doing things.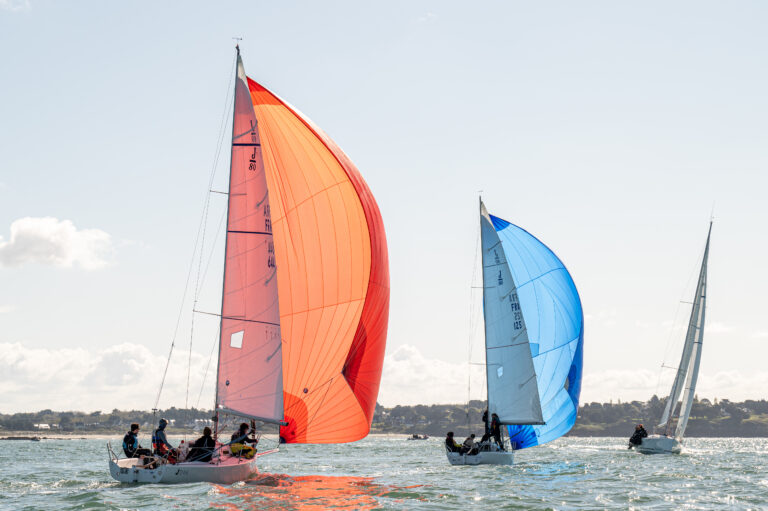 Mid-April, 2,000 students will be present in Brest, France, to participate at the 55th edition of the EDHEC journey race. This event has been around for about half a century now and this year, Louis Duc will be its sponsor.

The CCE: a given opportunity
Louis Duc, IMOCA Fives skipper and EDHEC journey race sponsor: "As a "baccalaureate minus 2", I am very proud to sponsor students! The only thing that I dreamed about during my studies was the EDHEC journey race!
On a more serious note, I am very honored. The EDHEC journey race is a key event, gathering companies, students and sailors. It's a very interesting mix that we sometimes find at the very heart of our open sea projects.
For students, participating gives the opportunity to shape projects, find partners, manage a team, a boat, a budget... all of these are experiences providing a lot.
This event is also a chance given to skipper wannabes: many racers earned their stripes here as professional skippers.
And - who knows! - participating students may one day become partners for open sea racers!"
Louis Duc, an engaged skipper
Justine Jankovic & Héloïse Berte, co-presidents for the EDHEC journey race: "We are happy to host this year Louis Duc as our sponsor for the 55th edition of our event. Everything started when beginning an Enfants de la Balle association project, of which Louis Duc is also the sponsor.
We quickly embarked into the projects and the cause he supports. We wanted to go further and write a real story next to this skipper we admire, not only for his sailing qualities but also for his commitment toward inclusion and environmental protection!
These are innovation values that we share with him, we cannot wait for him to share them with all of the students during the event."

Students on board of the Fives IMOCA
The Norman skipper will be present during the opening ceremony on April 16th, but also during the prize giving on April 22nd. His Fives IMOCA will be in Brest dring the 3 days of racing. Outings are scheduled, including one with the 100% student team winners!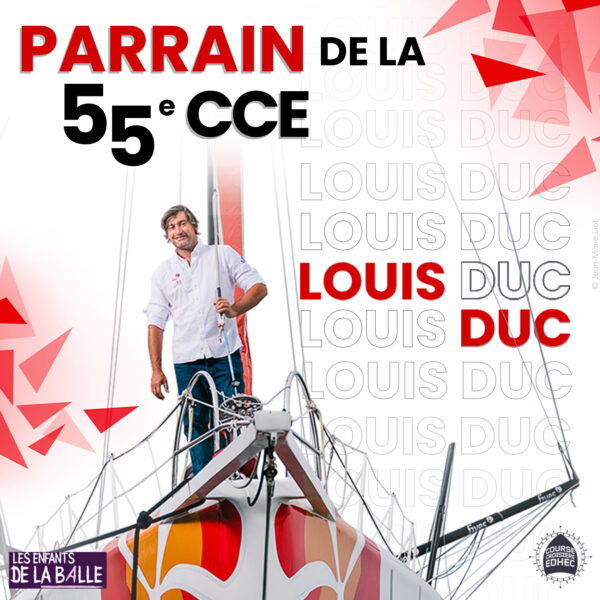 The Fives Group accompanies students
Fives, internation leader in industrial engineering and Louis Duc's partner, will also be present at the EDHEC journey race from April 20th to 22nd. It's a unique occasion for the Groupe to meet new upcoming talents and showcase the numerous engineering trades, but also support trades (sales, purchase, logistics, etc.) that are essential to fulfilling its projects. As such, Fives recruits more than 700 new talents every year and more than 250 interns and students on work experience programs in France, but also in the 25 countries where the Group is located. Throughout the event, Fives wants to share with students its raison d'être for more than 200 years: "Industry can do it".
"The EDHEC journey race is more than a simple sports event. It is an opportunity for students to demonstrate their team spirit and entrepreneurship - qualities that are at the heart of the promise of Fives Group as an employer. As a partner of this event and Louis Duc, we are proud to support such values and share them with many young talents", Graziella Jakic, Head of HR France at Fives.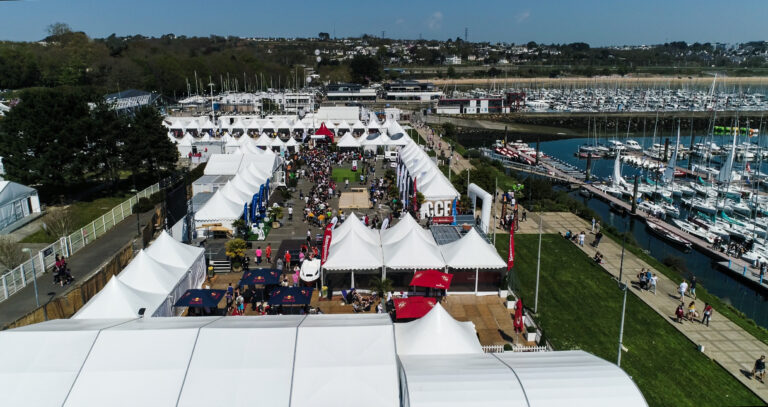 EDHEC Racing Program
April 14th-15th: reception, registrations, gauge
April 16th: Training race and opening ceremony
April 17th – 21st: constructed routes or costals
April 21st: IMOCA Fives coming to Brest, children outing with the association Les Enfants de la Balle
April 22nd: final, outing on the Fives IMOCA and prize giving
April 23rd: outing on the Fives IMOCA with the winners on the student rankings
The Fives Group will be available at the EDHEC village.
A respectuous and circular sporting event
The Fives IMOCA is an "upcycled" boat. Thanks to Louis, it lives a 2nd life!
Louis and his team gave a new life to a very damaged IMOCA because of a fire. This refurbishment undertaking was a real technical challenge... that succeeded in only 10 months!
Louis and his team continue to apply this upcycling principle and optimization research with a constant effort on sobriety throughout this Vendée Globe program.
Louis is also very keen on respecting everyone's work and giving a chance.
The Fives Group, a major partner in this Vendée Globe program, has been seduced by such commitment and values, as it shares the same values and responsibilities.
Fives, your partner for a more virtuous industry
For over 200 years, the Group has designed the breakthrough solutions and technologies that make industry what it is. From the first railways to the Eiffel Tower, through the spatial conquest, Fives always spearheaded the industry of the future. Pioneering decarbonization, the Group is an unconditional partner of the industry's energy transition. Through digitization, the promotion of a circular economy and the development of new processes and new energy sources, Fives puts its technological leadership to its customers' service.
www.fivesgroup.com