Sailing is a motorsport. Off-race times are therefore always a good time to start technical undertakings. It's an unmissable and strategic part of such sport events.
Since the launch of his Vendée Globe campaign back in autumn 2020, Louis Duc tries to undertake projects to optimize what exists, recycling and repairing what can be. He's also always researching low-energy, low-material innovating solutions. This 3rd undertaking won't go against the rule.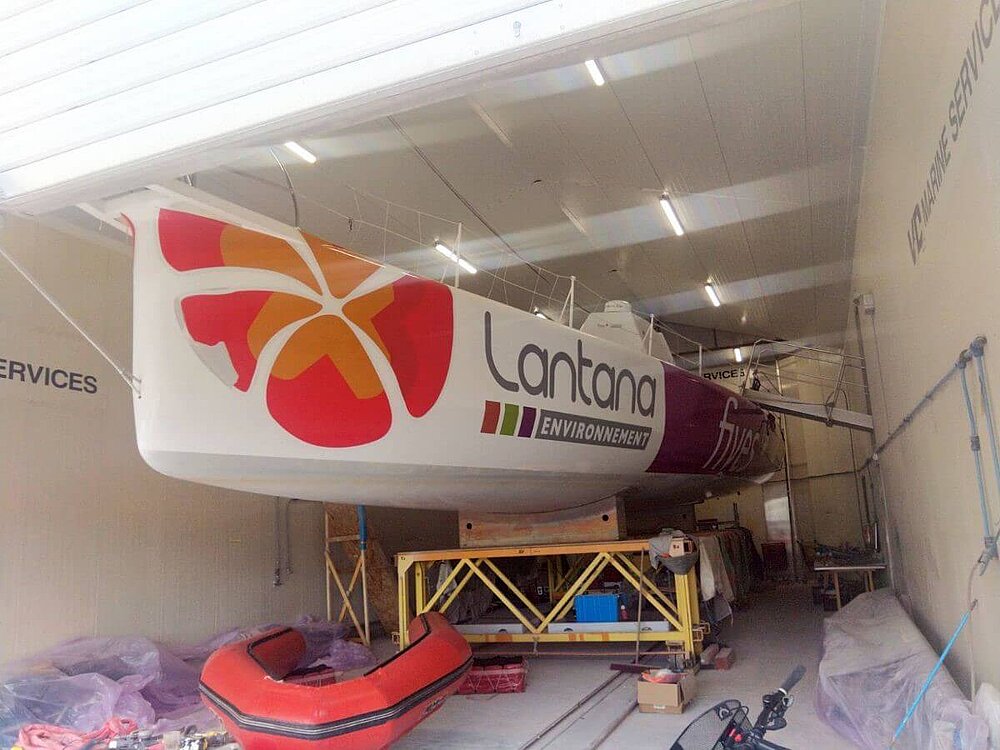 10 weeks are planned to continue this project in the early 2023. "We continue our optimization & recycling boat program", announces the Fives skipper. "There won't be a lot of heavy-duty work this year, however we will have a long list of small-yet-important things to do."
Sail work
The sail work is also debuting: "This renewal process of our sail set will occur throughout the next two years in order to have a new set by the time we start the Vendée Globe", indicates Louis. Half of the sails will be renewed this year, the other one will be recut and reused.
And as usual, our Norman skipper will optimize his boat.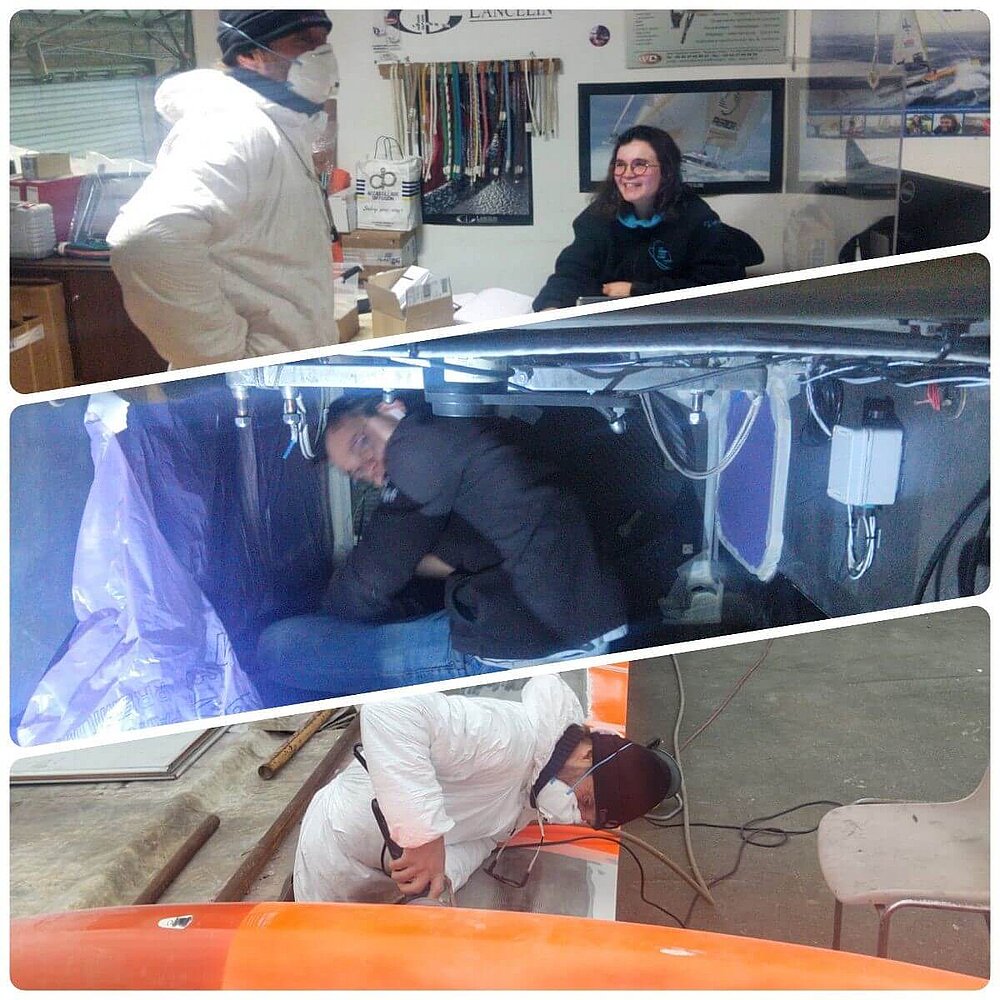 On how to kill several birds with a stone
As a matter of fact, this change of sails will give the opportunity to enhance the boat further, making it "lighter" through pushing back weights. That's thanks to several compounded actions:
Move the mast backward
Modify the sails triangulation
Move back the ballasts
It will also allow to lighten up the bulbous bow.
Louis Duc: "This change of triangulation for the rigging and the sails induces many little things to rework: there will be a lot of custom parts to draw and manufacture. Louise still works with the Cabinet Lombard. We will also approach sail-lofts."
A lighter protection
The protection for the cockpit will also be modified in order to gain weight and ergonomy.
In short, 100 weeks of undertaking will pretty much filled if they want to complete this job-list!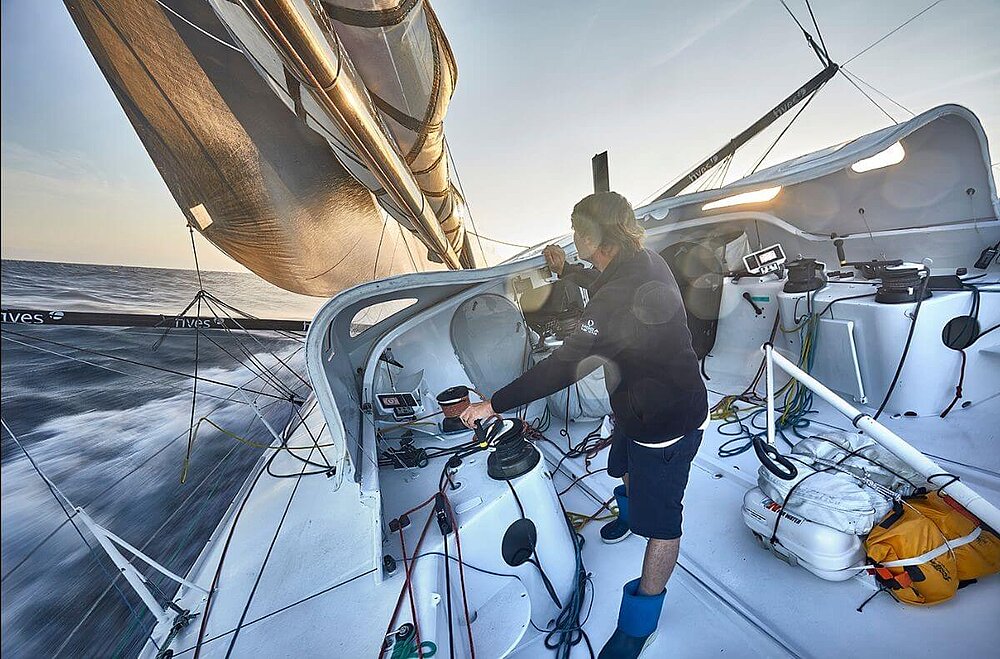 Double season, to learn twice as much
The Fives skipper will make use of this 2023 season dedicated to duo races - with the inevitable Transat Jacques Vabre - to continue to learn and progress. Especially on well-defined sectors: "The goal is to embark veteran skippers to improve the global boat readiness, life on board, maneuvers, but also the sail usage…"
Never rest on your laurels, always re-evaluate yourself and learn from others are some fundamentals for the Fives skipper.
The 2023 program gives also way to beautiful sailing moments between the pre-season races: " We will be able to work on performance, if possible against other IMOCAs", says Louis.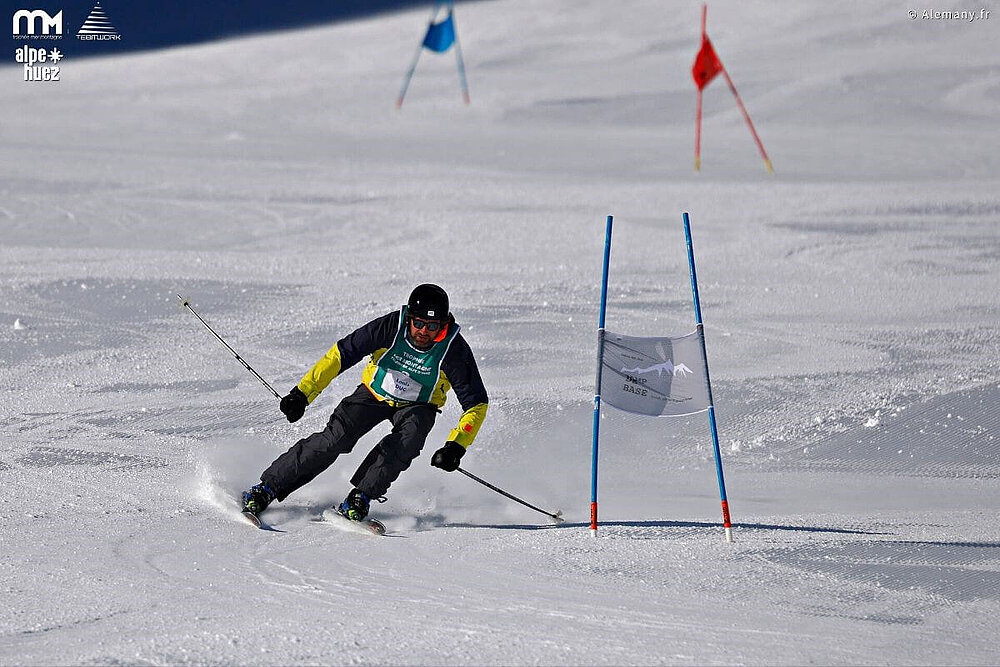 A nice alpine break
Louis was amongst the sailors invited to the Trophée Mer et Montagne that happened last week in Alpe d'Huez: during 4 days, sailors, mountain dwellers and kids from the valley participated in games (sometimes extreme) while sharing festive and memorable moments! Boldness, surpassing oneself, humility and solidarity: mountain dwellers and sailors do have common traits...
Fives, your partner for a more virtuous industry
For over 200 years, the Group has designed the breakthrough solutions and technologies that make industry what it is. From the first railways to the Eiffel Tower, through the spatial conquest, Fives always spearheaded the industry of the future. Pioneering decarbonization, the Group is an unconditional partner of the industry's energy transition. Through digitization, the promotion of a circular economy and the development of new processes and new energy sources, Fives puts its technological leadership to its customers' service.
www.fivesgroup.com