The ideal weather conditions Louis talked about before the Drheam Cup start worked out well: the first few hours were fast and efficient. At 7PM this Sunday, Louis was already rolling into the Portland seas, close to Great Britain. He thought he would reach them only around 10PM!

This morning, the Fives – Lantana Environnement skipper is crossing Land's End, the South-West Cornwalls border. The English Channel is next, trying to reach the Fastnet lighthouse as fast as possible!
This is where things will become more complex: at open sea, races are quite the challenge, even though that is what makes them exciting!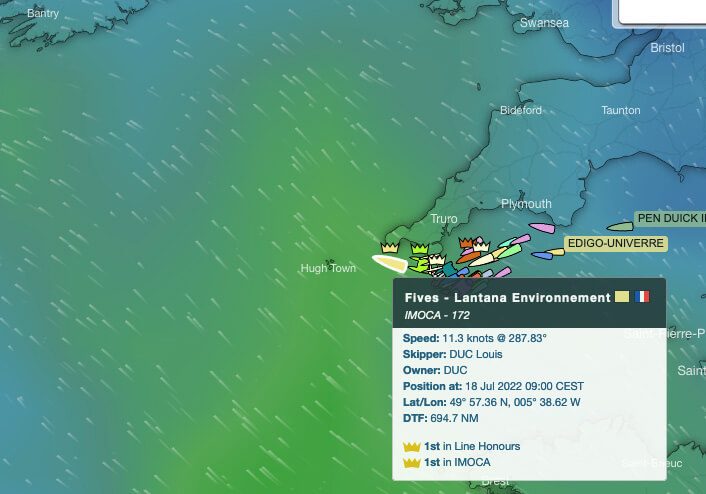 The Drheam Cup challengers benefit this morning once more from this 15 to 20 knots breeze, ideal to go fast, but the winds should push less and less this Monday, to give way to calm waters around the South of Ireland, in the middle of the night.

Louis being the sole IMOCA, he has no direct competition, but he is fighting against the clock, a formidable challenger.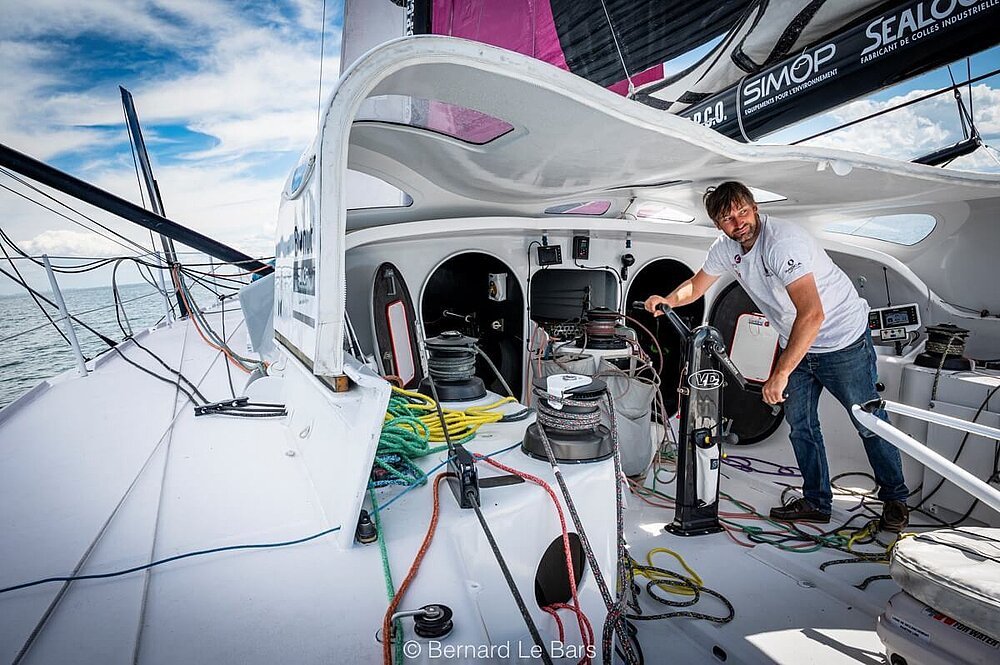 Fives, your partner for a more virtuous industry
For over 200 years, the Group has designed the breakthrough solutions and technologies that make industry what it is. From the first railways to the Eiffel Tower, through the spatial conquest, Fives always spearheaded the industry of the future. Pioneering decarbonization, the Group is an unconditional partner of the industry's energy transition. Through digitization, the promotion of a circular economy and the development of new processes and new energy sources, Fives puts its technological leadership to its customers' service.
www.fivesgroup.com