Loïc Escoffier, a standard catamaran skipper prepared to participate in the Route du Rhum, rocked and toppled over yesterday morning while he was sailing close to Louis. soon after their Fastnet crossing. Loïc is safe and sound, he has been retrieved by the British coastguards in the late afternoon.

Quite the heat
"We were close together and at some point, I lost his AIS emission... We exchanged, minutes before his toppling over, on sails to use under these weather conditions", tells Louis. "It was quite the heat, the wind got strong, the sea as well. Under the spinnaker, in a multihull, it can go wrong very fast…"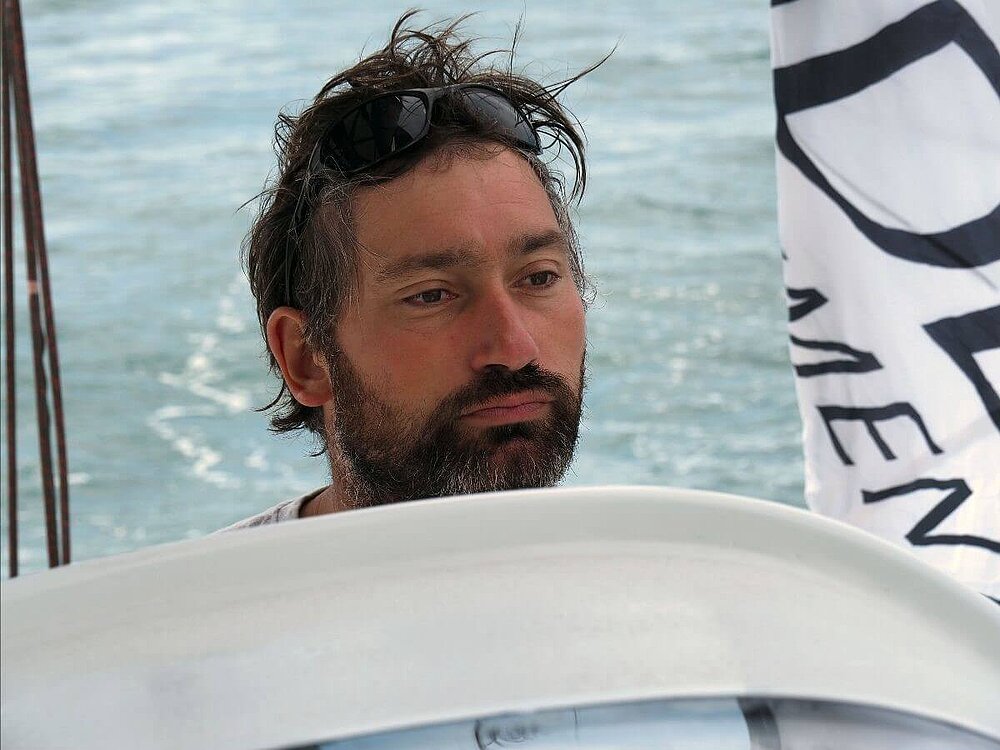 The Fives – Lantana Environnement skipper was already too far from the mishap zone when he got the news in the afternoon from the organizers. Too far to come back and stay with Loïc while waiting for the coastguards. Challengers were also coming in fast and in numbers. One of them, Brieuc Maisonneuve - one of Louis' very good friends and also a multihull skipper - stayed with Loïc waiting for rescue.
So quite the emotional moment... one that always make you think, even moreso while racing in solo.
The race must go on
The ferocious battle against the clock continues for Louis, not losing his goals to test sails during the Drheam Cup: "I've had the opportunity to check the whole sail set since the start of the race. I'm currently trying, since the Fastnet, a little gennaker from the baggywrinkle that works quite well in the breeze. Right now, the wind weakens, it won"t be as good. I'm waiting for the sea to calm down to shift back to the spinnaker."
IMOCA vs Class40
Beyond the stopwatch, the last-generation Class40 fleet is also following closely the Norman skipper. The very same he initiated 6 years ago with the Lift40… "They must be flat-out under the spinnaker", Louis analyzes. As a matter of fact, the Class40 are easier to maneuver than the IMOCAs: Class40 skippers can change sails faster and more often than IMOCA skippers can.

Will he contain assaults from his racing comrades of old? The answer will come tomorrow upon reaching Trinité-sur-mer!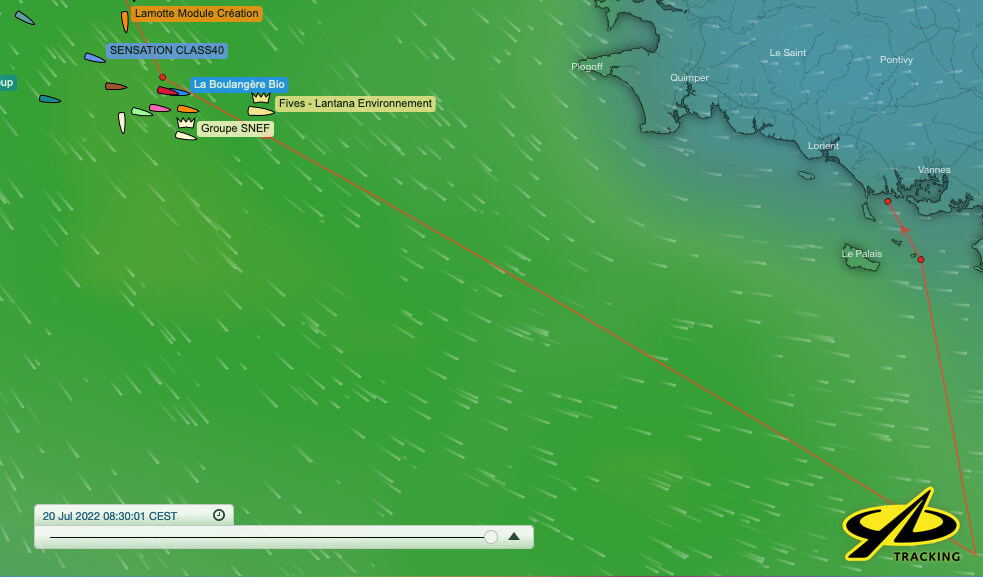 Fives, your partner for a more virtuous industry
For over 200 years, the Group has designed the breakthrough solutions and technologies that make industry what it is. From the first railways to the Eiffel Tower, through the spatial conquest, Fives always spearheaded the industry of the future. Pioneering decarbonization, the Group is an unconditional partner of the industry's energy transition. Through digitization, the promotion of a circular economy and the development of new processes and new energy sources, Fives puts its technological leadership to its customers' service.
www.fivesgroup.com