Louis Duc, Rémi Aubrun and the other 33 IMOCA engaged in the Défi Azimut will launch this Thursday at 12.30PM on this 2023 edition 628 miles: a big loop in the Bay of Biscay. The weather conditions look like they will be tonic on the first half, before slowing down a bit, a lot... too much? But, since a few days, the weather predictions don't add up. "It can still be different!" announces the Fives Group skipper.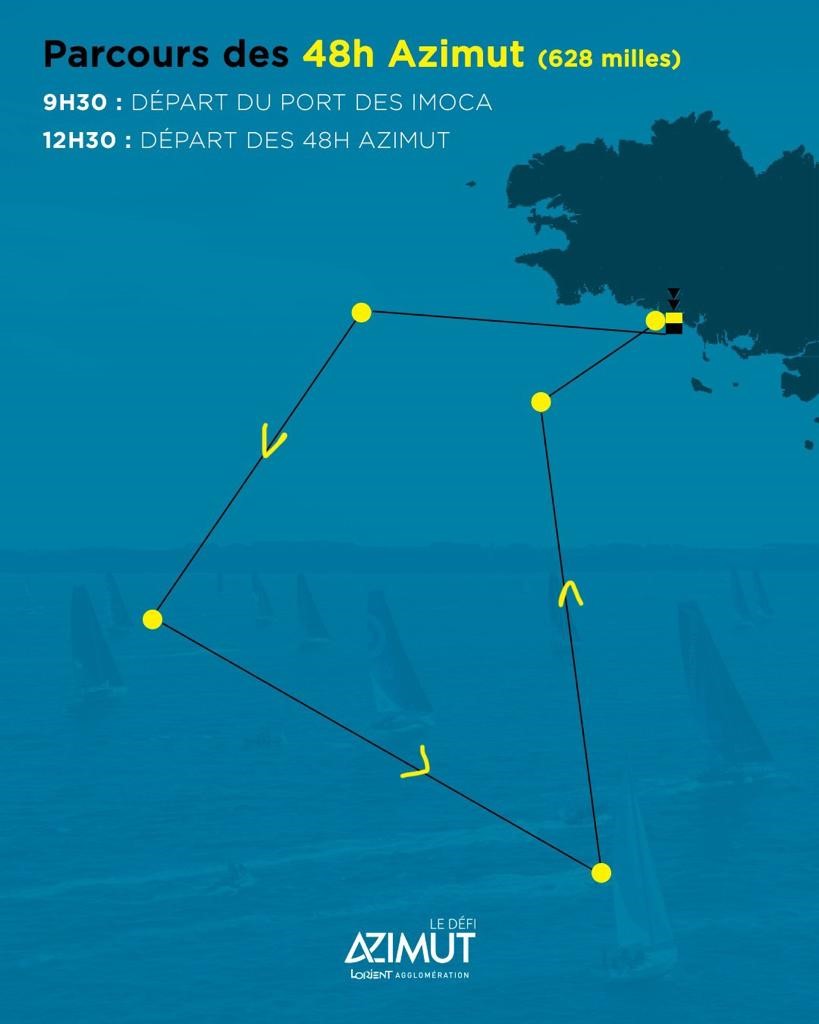 Fives Group – Lantana Environnement Team's Program
Sept. 6th Launch in Caen
sept. 11th Conveying to Lorient
sept. 15th 11.30AM (Paris Time) Inauguration of a Lantana Environnement beehive at Fives Syleps, Ploemeur, France
Sept. 19th – 24th Défi Azimut - Lorient Agglomération
End of Sept. Conveying to Cherbourg
Start of Oct. Undertaking finishing touches, Caen
Oct. 19th Arriving at Le Havre
Oct. 29th Start of the Transat Jacques Vabre Normandie Le Havre
Nov. 26th Start of Retour à la Base
A respectuous and circular sporting event
The Fives IMOCA is an "upcycled" boat. Thanks to Louis, it lives a 2nd life!
Louis and his team gave a new life to a very damaged IMOCA because of a fire. This refurbishment undertaking was a real technical challenge... that succeeded in only 10 months!
Louis and his team continue to apply this upcycling principle and optimization research with a constant effort on sobriety throughout this Vendée Globe program.
Louis is also very keen on respecting everyone's work and giving a chance.
The Fives Group, a major partner in this Vendée Globe program, has been seduced by such commitment and values, as it shares the same values and responsibilities.
Fives, your partner for a more virtuous industry
For over 200 years, the Group has designed the breakthrough solutions and technologies that make industry what it is. From the first railways to the Eiffel Tower, through the spatial conquest, Fives always spearheaded the industry of the future. Pioneering decarbonization, the Group is an unconditional partner of the industry's energy transition. Through digitization, the promotion of a circular economy and the development of new processes and new energy sources, Fives puts its technological leadership to its customers' service.
www.fivesgroup.com