Finally! The Fives skipper finally reaches some trade winds!
The hoped for breeze of yesterday has not been as good as planned, and the "Southeners" have it rather good in the end... The air flow is directly tied to the highs and lows in the atmospheric pressure. Quite chaotic. One must always be ready to adapt, with a lot of humility. Sailors know it too well: we"re very far of landlubbers while offshore, their certainty, their planning and their will to command everything.

But let's get back to to our salted topic: just like the majority of IMOCA runners, Louis can now glide to the willingness of a breeze that should stabilize and even reinforce itself in the coming days.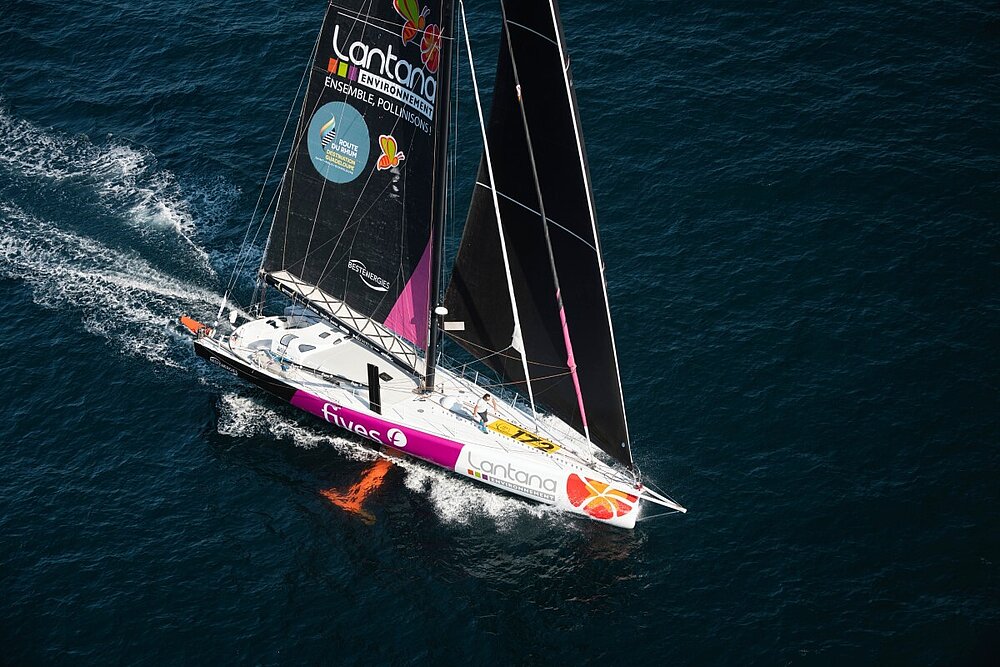 Will he be bored? Not a moment. The end of big strategies moves gives way more subtle positionning between direct competitors and according to a meticulous change of winds.
Then again, a racer always finds a parameter to optimize or adapt. He's also busy with the daily makeshift jobs that have to happen along the way: the boat is giving its all, it's weakening... just like solo racers.

After 9 days and 9 nights, and a few heavy winds, some sunshine and calm sea will be more than welcome.
Fives, your partner for a more virtuous industry
For over 200 years, the Group has designed the breakthrough solutions and technologies that make industry what it is. From the first railways to the Eiffel Tower, through the spatial conquest, Fives always spearheaded the industry of the future. Pioneering decarbonization, the Group is an unconditional partner of the industry's energy transition. Through digitization, the promotion of a circular economy and the development of new processes and new energy sources, Fives puts its technological leadership to its customers' service.
www.fivesgroup.com