The Fives skipper sails since yesterday morning at a slow pace: his great gennaker exploded. Louis knew his sails were - very - tired, but it was part of his recycling and stock management strategy for the past 4 years. In order to have the best sails on the Vendée Globe without changing them every year, he planned to renew them partly in 2023, then in 2024.

He thought this set of sails would be there for another transatlantique. The heavy conditions at the beginning of this Route du Rhum – Destination Guadeloupe have somewhat accelerated the wear…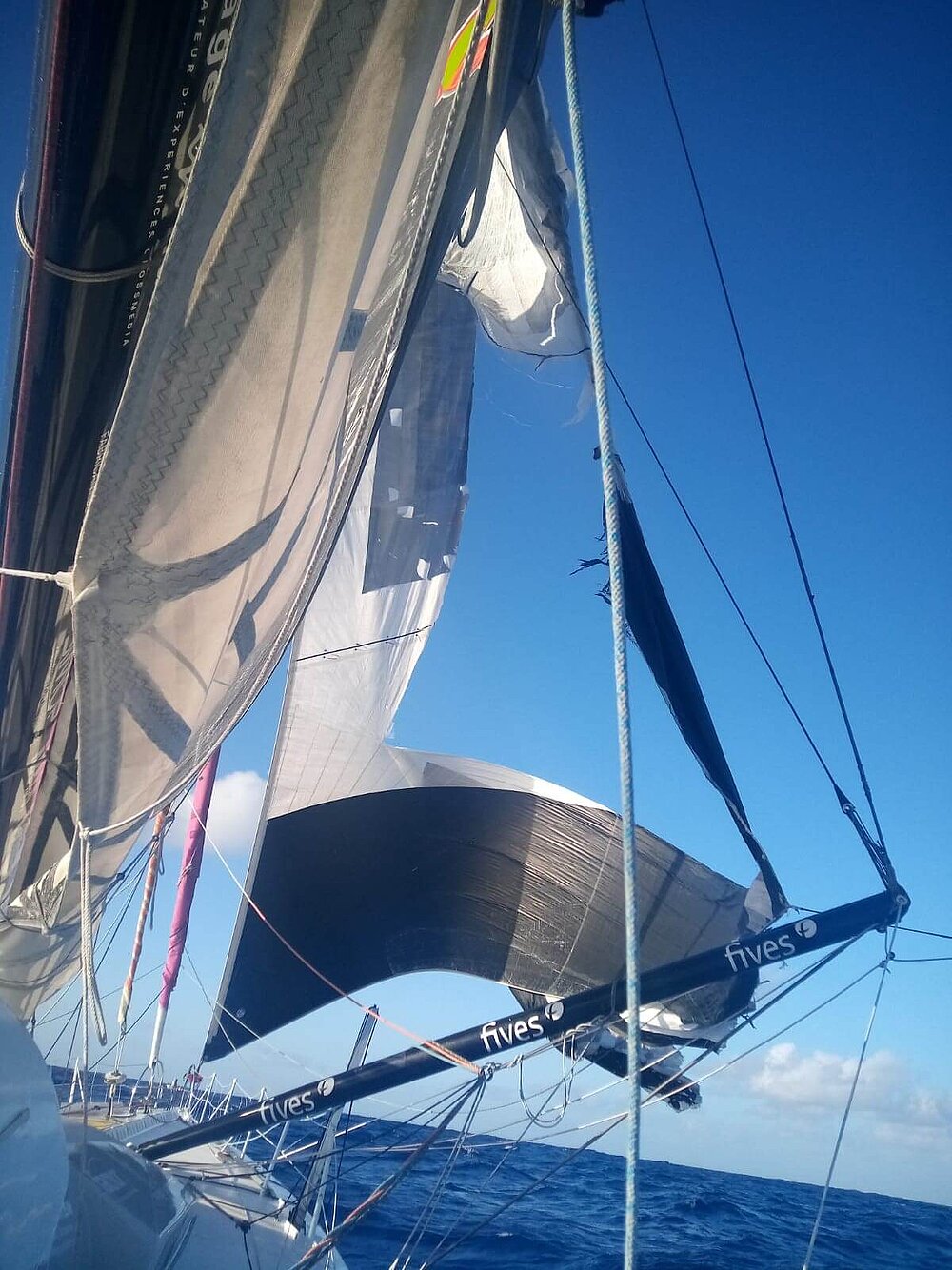 Another sail for the Black Pearl!
Once the depression left behind, Louis has - as always - found back his humor "another sail for the Black Pearl!" and got himself right back into the most efficient setup to reach Guadeloupe as fast as possible.
Since he can't haul his little gennaker (broken halyard), he will finish his Route du Rhum – Destination Guadeloupe under a GV and J2. The J2 is his forward median sail, totaling around 110m² (while his great gennaker was around 300 m²).

He races nonetheless this Tuesday morning at around 10 knots towards his goal and hipe now to reach Pointe-à-Pitre on Thursday. He enjoys the sailor's life he loves so much to take care of his boat - ropeworking, for instance.
Do you know how to join end to end?
Get up the mast to take down the gennaker? … maybe not
Depending on weather conditions surrounding the island (sometimes winds are harsh), he will have to take care of lowering down his damaged gennaker. We can't lower it without going up to mast and it won't be easy to roll it tight to lower as much as possible windage...

But the Norman skipper is full of sailing tricks and has 2 more days to think of the best of solutions!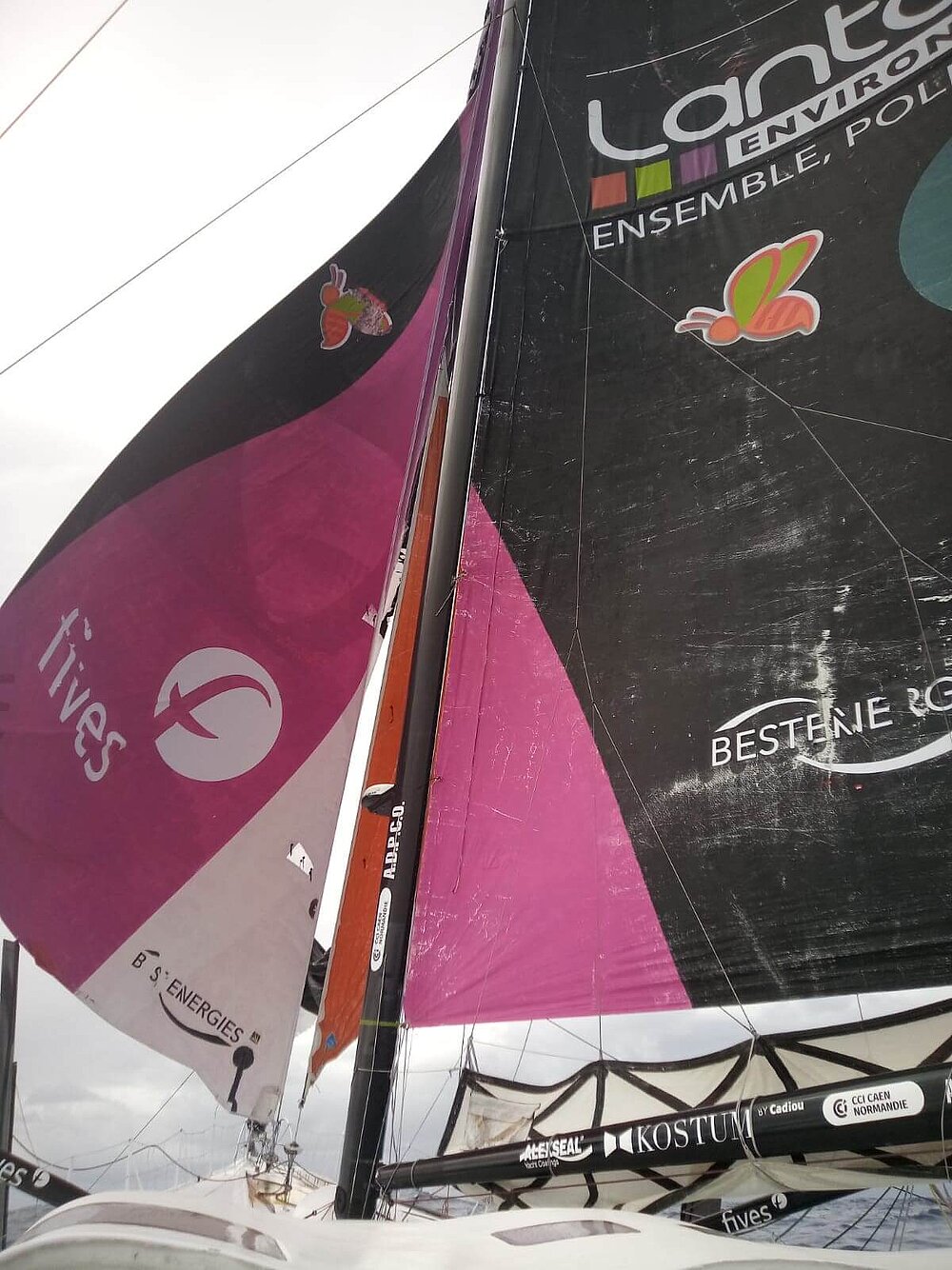 Fives, your partner for a more virtuous industry
For over 200 years, the Group has designed the breakthrough solutions and technologies that make industry what it is. From the first railways to the Eiffel Tower, through the spatial conquest, Fives always spearheaded the industry of the future. Pioneering decarbonization, the Group is an unconditional partner of the industry's energy transition. Through digitization, the promotion of a circular economy and the development of new processes and new energy sources, Fives puts its technological leadership to its customers' service.
www.fivesgroup.com