Fives sets up MARS project in collaboration with major research institutions and the financial support of EIT Manufacturing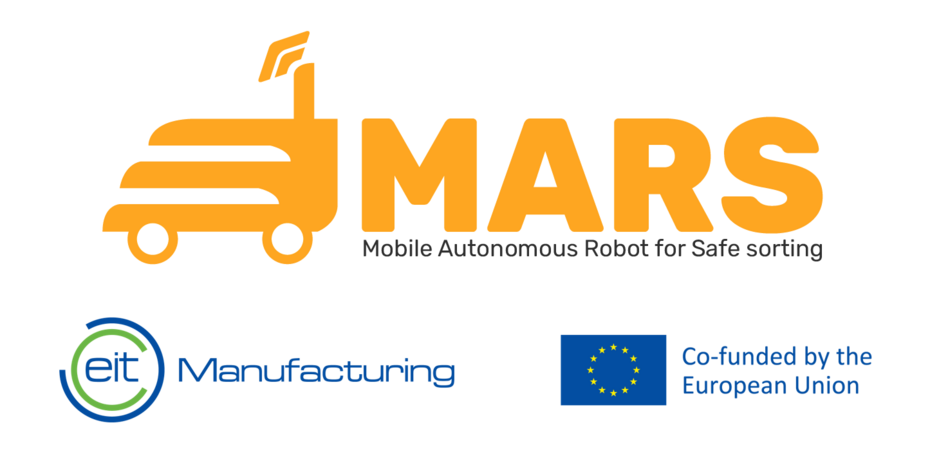 To meet the challenges of parcel processing, Fives, one of the world's most preferred partners for transforming supply chain facilities, sets up MARS (Mobile Autonomous Robot for Safe Sorting) project, in collaboration with BIBA (Bremer Institut für Produktion und Logistik GmbH), SICK, and LMS (Laboratory for Manufacturing Systems and Automation) and the financial support of EIT Manufacturing, co-funded by the European Union.
With the growth of e-commerce, boosted by the Covid-19 crisis, the processing and sorting of parcels represent a real challenge for the major postal and e-commerce players. To cope with the exponential volume of parcels to be processed in record time, automation is the right answer.
For this purpose, Automated Guided Vehicles (AGVs) and Autonomous Mobile Robots (AMRs) are widely used as they increase the flexibility and scalability of logistics sorting centers.
Collaborative sorting robots operates besides and with humans. However, for safety reasons, they run at reduced speed and thus lower performance.
On the other hand, non-collaborative systems operate separately from humans inside safety cages, with high speed and performance, but thus limiting potential usage scenarios.
The MARS project was born to introduce a new sorting solution on the market, dedicated to small and flexible automated sorting centers, allowing to switch between these two distinct principles.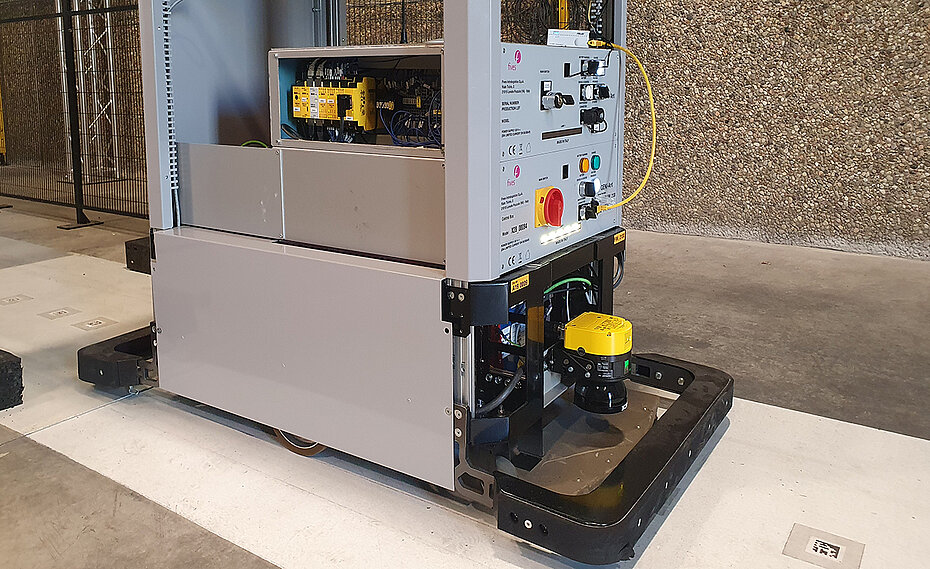 The new system is equipped with a unique and safe localization method, developed by BIBA and SICK. Based on the localization zone, the vehicles independently adapt their sorting behavior to the specific situation. In collaborative areas, they intelligently avoid people, vehicles, and other obstacles thanks to safety functions, such as collision detection with LIDAR (Light Detection And Ranging) technology. If vehicles detect that they are in a restricted area, they increase their operating speed, maximizing system performance. The result is a high degree of flexibility in operations.
The prototype is currently being tested at Fives' facilities in Italy to prove all functionalities, including safety aspects.

"The MARS project aims to give our customers the benefit of both worlds. A sorting system using vehicles capable of operating at high speed and with maximum efficiency while in a confined zone, but also capable of exiting the cage and behaving safely when it is necessary to deliver or pick an object in the same area where operators are moving", says Lorenzo CHIEREGO, Chief Technology Officer at Fives Intralogistics SpA (Italy).
At Fives, innovation is not only linked to the development of new technologies, but also to the adaptation of existing equipment to a wide and new range of applications and to the variety of specific customer needs.
The MARS project is fully in line with this commitment to pursue innovative approaches to meet future challenges and to develop solutions that advance the materials handling industry of the future.
Since its creation 200 years ago, Fives has never stopped investing in innovation.
In fact, in 2021, with an R&D investment of €28.8 million and more than 2,000 patents in force, Fives has renewed its commitment to designing and delivering cutting-edge technologies and solutions for the logistics industry.
---------------------------
EIT Manufacturing, established in 2019, brings together close to 70 European leading partners from business, education and research. Its partners come from diverse sectors, providing complementary skills that ensure to have the right team to address manufacturing challenges and succeed in the dual digital and green transformation.
BIBA – Bremer Institut für Produktion und Logistik GmbH BIBA is an engineering research institute located at the University of Bremen. It is committed to basic research as well as to application-oriented development projects and engages itself in practice-oriented implementations, whereby it relies on cross-national, -institutional and interdisciplinary cooperation and transfer.
SICK AG - Founded in 1946, SICK is a global manufacturer of sensors and innovator of sensor technologies for manufacturing, logistics, and process automation sectors. As the inventor of the safety light curtain, SICK remains at the forefront of safe automation with its combination of sensors and comprehensive safety services.